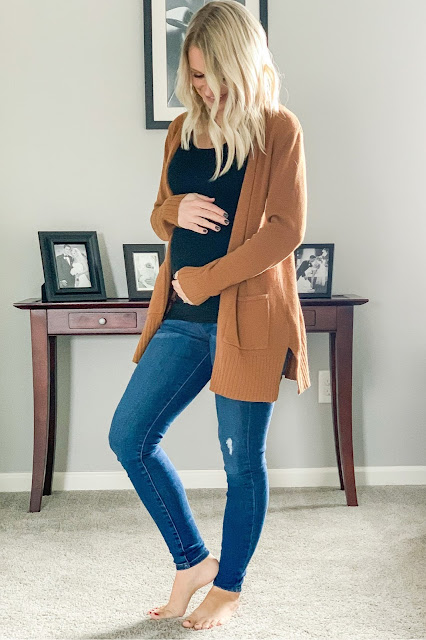 One thing that I really enjoyed about being pregnant was dressing my growing baby bump.  It was a fun challenge for me to come up with cute outfits that made me feel good about myself but also keep me comfortable.  I feel like it can be really confusing at the beginning and a little overwhelming when you think about a maternity wardrobe.  Some people might think that you need to buy all your clothes in the maternity department when you are pregnant, but that's not the case at all.  Obviously, every woman is built differently and everyone starts showing at different times, but I still believe that most women can get away with buying only a few basic maternity items in the maternity department.
*This post contains affiliate links, which means by clicking on and/or making a purchase through a link I will earn a commission for this blog.  Thank you for your support! 

Maternity clothes are often expensive and unless you plan on having a big family and being pregnant multiple times, it's really not worth the money to buy too many maternity items.  During my first pregnancy, I got away with only buying 2 maternity items.  During my second pregnancy, I made a few extra maternity purchases, but it wasn't much more than my first.