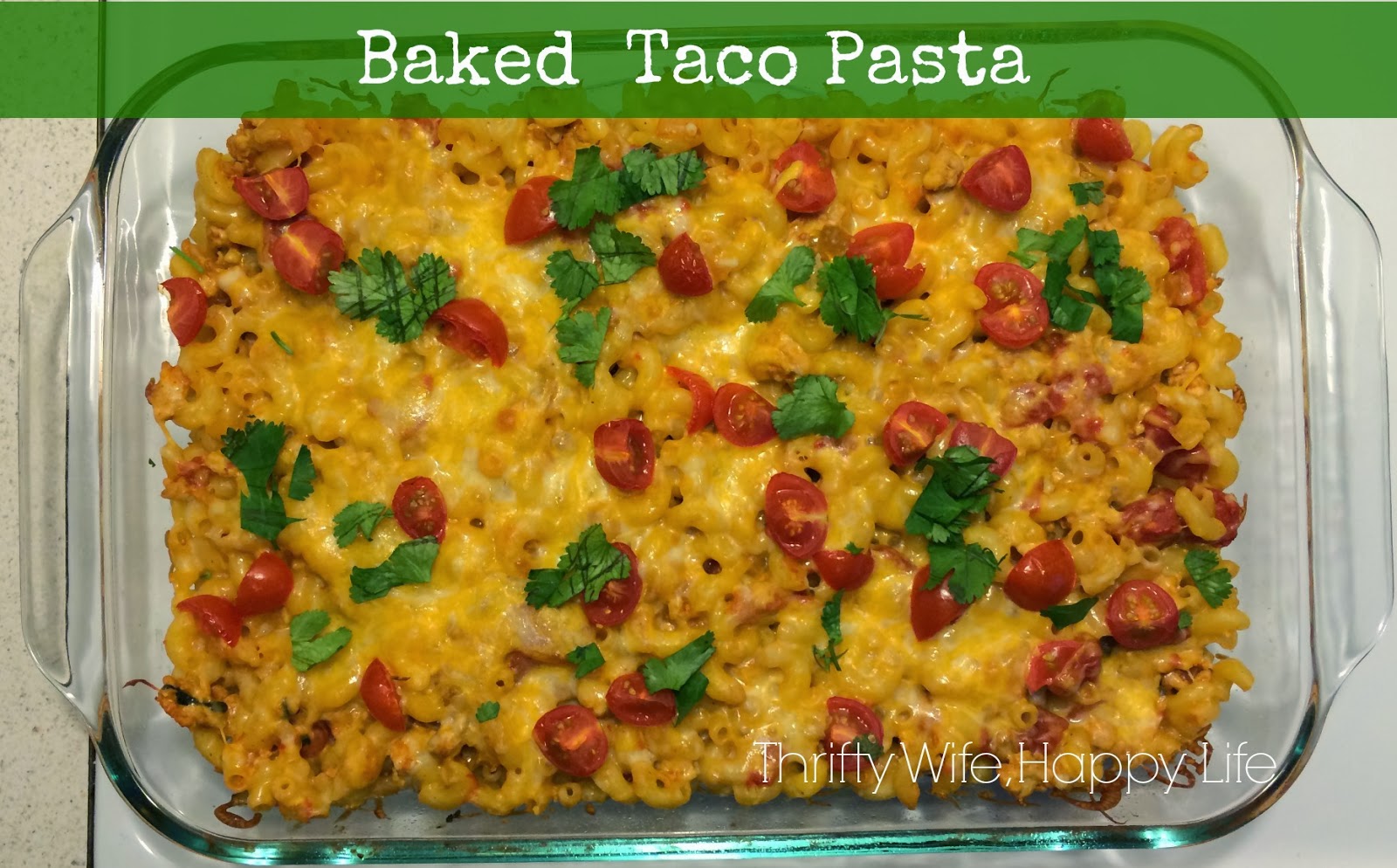 Sunday night is my favorite night of the week to make dinner at home. I have plenty of time to prep and lots of fresh groceries. On Sundays, I try to make a meal that I can eat leftovers from. I'm a big fan of eating leftovers. I hate wasting food. It's always nice when I can get a couple meals from dinner.
This particular recipe was really yummy and inexpensive to make. I was in the mood for Mexican and Italian food. Baked Taco Pasta seemed to be a great combination of the two. I decided to come up with my own recipe. I just thought of all the ingredients I like in my taco and added them to macaroni noddles.
Ingredients:
1 lb lean turkey meat (ground beef is fine too, turkey is just leaner)
1 16oz can of diced tomatoes
 1/2 can of jalapenos
1 cup onion
1 package taco seasoning
2 cups shredded Mexican blend cheese
1/4 cup grape tomatoes
1 box macaroni noddles
Tbs fresh cilantro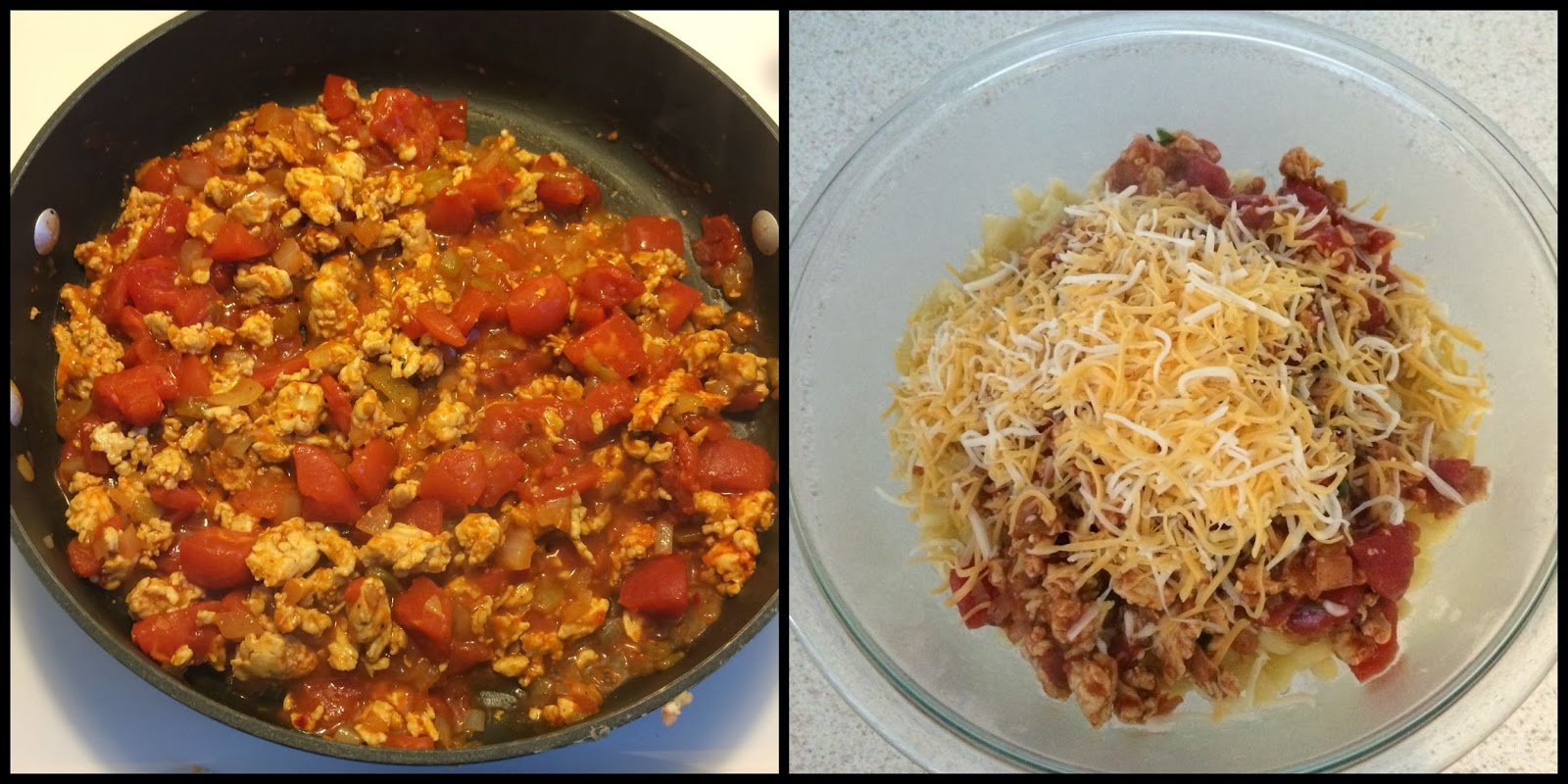 Direction
Preheat oven to 350 degrees
Cook noodles as directed on box
Cook meat with chopped onion until fully cooked.
Add tomatoes, jalapenos and taco seasoning.
In a large mixing bowl add meat mixture with noddles and 1 cup cheese.
Pour into a greased large Pyrex baking dish
Top with chopped grape tomatoes and cilantro
Bake in the oven for 30 minutes.
Let cool and enjoy 🙂
I really enjoyed this dish. We got a few meals out of it. I will definitely be making this one again.