I'm slowly starting to stock up on lightweight summer dresses. During the hot Las Vegas summer weather, I know that lightweight dresses are the way to go to stay cool in the heat. Last weekend I decided to head over to
Old Navy
and look at their dress selection. A few weeks ago, Kevin bought a few new things at Old Navy and got a Super Cash coupon. I love coupons, so I made sure that I held on to it to redeem later. Basically, it's a spend $50 and get a $20 off coupon. But if you're not a big spender like myself, you can spend $25 and get $10 off. So that's what I did.
I ended up buying 2 dresses. Both were on sale for $15. I decided to stray away from my classic go-to color of black and branch out into some colors.
For my first dress, I found this T-shirt a pink and white striped dress (exact). I've been wanting a casual dress like this for a while and I was excited when I found this one for such price.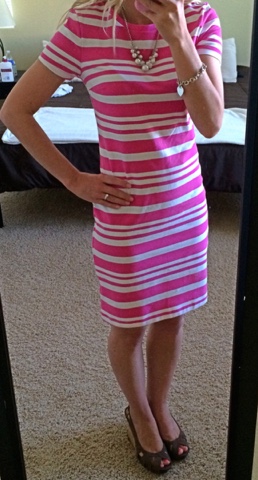 The second dress that I bought is a white and blue cami sundress (exact). It's the perfect lightweight summer dress. I might even go back and buy another one like it just to have a few on hand.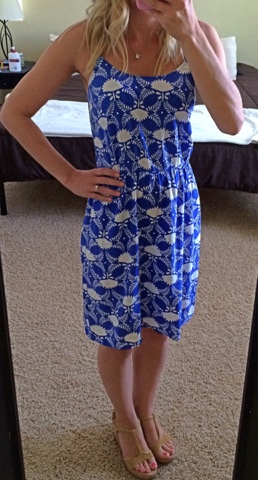 I ended up spending $21 on the whole purchase! You should definitely check out some of Old Navy's summer dresses soon! I keep getting e-mails with sales all the time. A good tip is to compare the online price with the store price. Sometimes things are on sale at the store, but not online or sometimes it's the opposite. Always look for the best possible deal!
Happy Shopping!