It's been so long since I've posted an outfit. To be honest, ever since I found out I was pregnant, I haven't worn any cute outfits. I've been wearing leggings almost every day. To put together a cute outfit seems exhausting to me, but I'm trying to get back to my normal self.
Here's my outfit from today.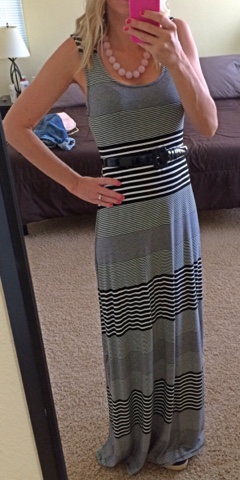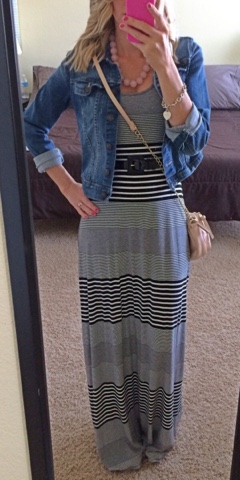 I bought this dress at Target a couple weeks ago. It was a clearance find for around $13. I haven't done a whole lot of shopping this summer, because I'm waiting until my belly gets bigger and I then I'll really have to go shopping. This dress is perfect because I will be able to wear it for a while. It's stretchy and comfortable, which is just what I'm looking for right now.