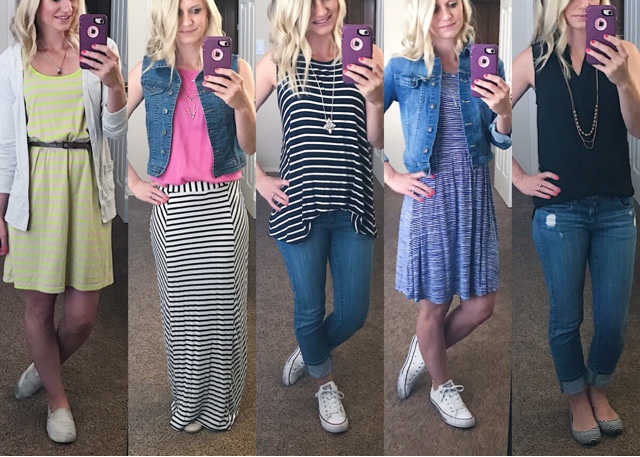 As most teachers near me ended their school year on Thursday, the summer program at my school has just begun. It would be so nice to have the entire summer off, but most early childhood teachers work throughout the summer, so I guess I knew what I was getting myself into.
The hardest thing about working in the summertime is trying to figure out how to dress in the heat. My dress code at work makes it hard to dress in the summer. No open-toed shoes and no shorts. That's why I've been trying to wear a lot of sundresses, skirts, and flowy tops. Anything to keep cool.
Here's a recap of what I wore this week
*This post contains affiliate links which means by clicking on and/or making a purchase through a link, I will receive a small commission. Thank you for your support.
Monday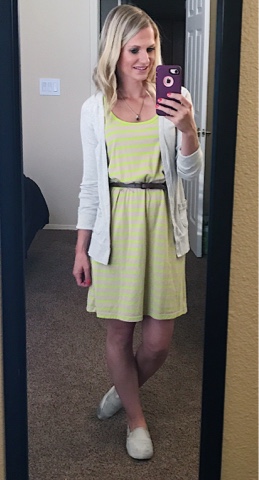 Tuesday
Wednesday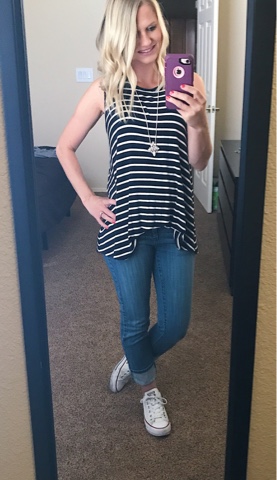 Top- Target (similar) || Jeans- LC Lauren Conrad Kohl's (similar) || Shoes- Nordstrom (exact)
Thursday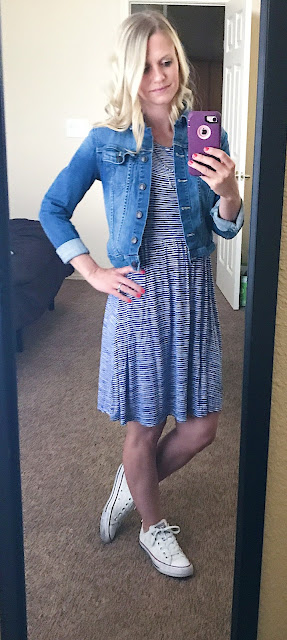 Dress- Old Navy- Thrifted from Savers (similar) || Jacket- Meijer (similar) || Shoes- Nordstrom (exact)
Friday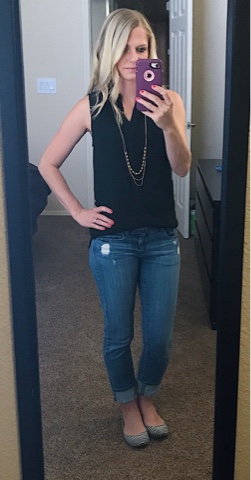 I hope everyone has a great weekend!