I love to thrift shop because you just never know what you will find. I like to think of it as treasure hunting. Today I wanted to share one of my latest treasures I found on one of my thrift store trips.
While shopping at the Goodwill recently, I ended up finding this cute little romper that was only $2.50. I had never owned a romper before, but I've always liked them on other people. I figured that it would be a great piece to wear during the summer heat. I really love the print on it, and I figured that it would look cute layered up with a cardigan or on its own. For today's look, I wore it on its own with my dark brown sandals, my brown purse, and gold accessories.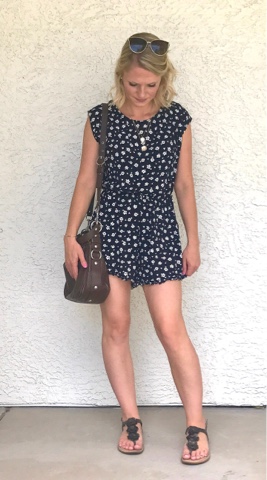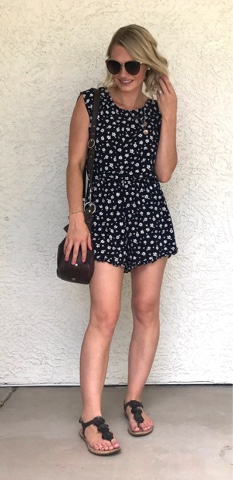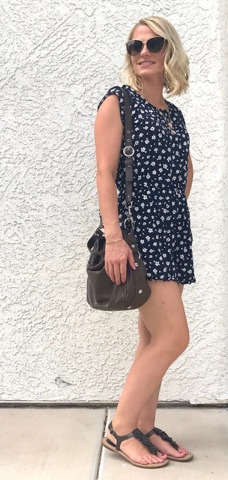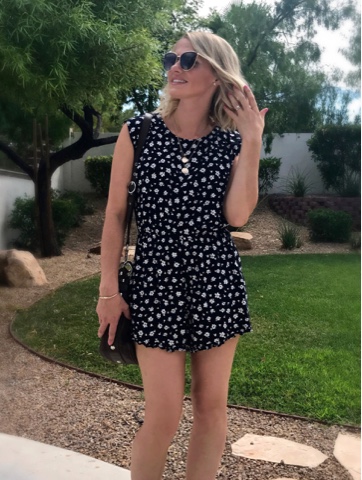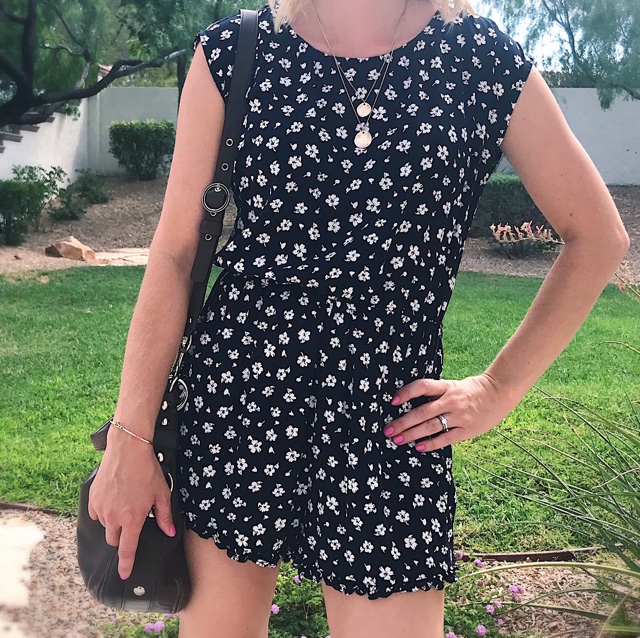 I know that summer is coming to an end, so a romper is a little out of season for most. But it's very easy to layer and wear on a warm fall day. It's also a good time to snag up a cute romper for a good price, especially with all the end of summer clearance sales. Below, I've linked a bunch of cute similar rompers all under $20!
*This post contains affiliate links, which means by clicking on and/or making a purchase through a link, I will receive a small commission with no extra cost to you. Thank you for your support!