Happy Saturday! We survived another week! I'm not sure where the month is going, but I thought that I had a lot of time before Christmas got here, but now I'm realizing that it will be here before we know it. I still have so much to do. I'm not going to lie, I still have so much Christmas shopping to do, but who doesn't love a gift card? Right?
Today I wanted to share a weekend look that I've been wearing a lot lately while running my errands. My weekends are usually just as busy as my weekdays because I need to fit in all the things that I didn't have time for Monday through Friday into 2 days. I've discovered that a quick way to get ready on the weekends is to throw on a baseball hat and some sunglasses with something casual. It's cute, it's easy and it's quick. For today's look, I wore this striped H&M sweater that I bought from ThredUp for $4.99. I wore it with my Hollister jeans, that I bought at the Goodwill for $6 and my converse chucks that are probably my most worn shoes because they are comfortable and go with almost everything.
*This post contains affiliate links, which means that by clicking on and/or making a purchase through a link, I will get a small commission. Thank you for your support!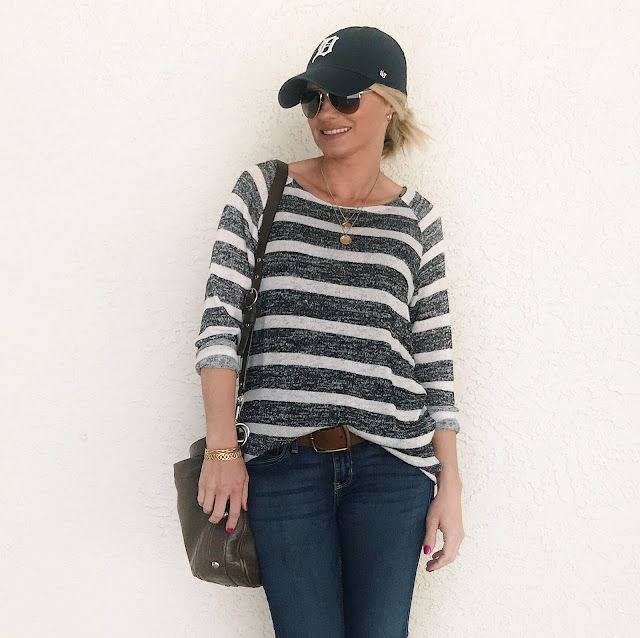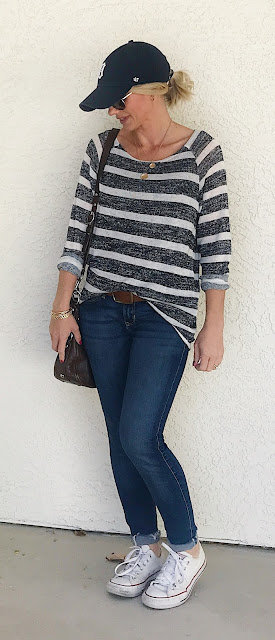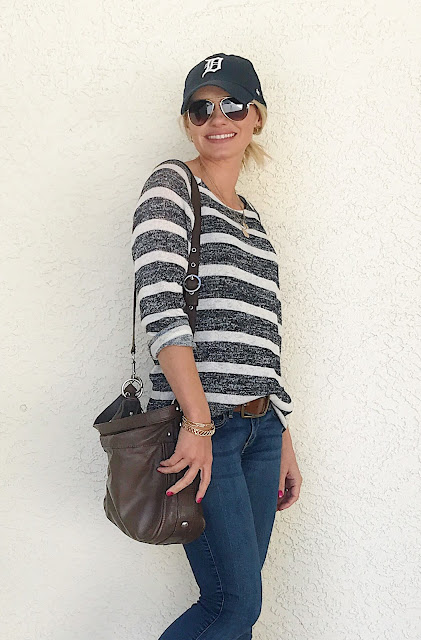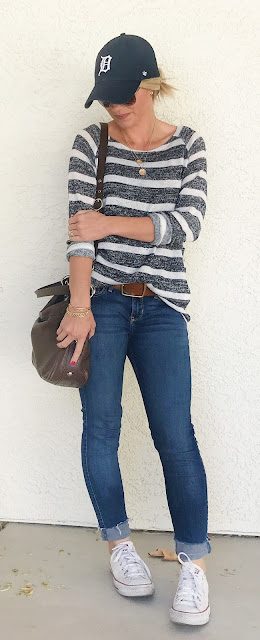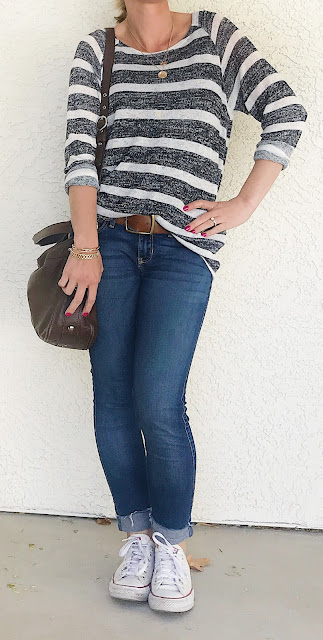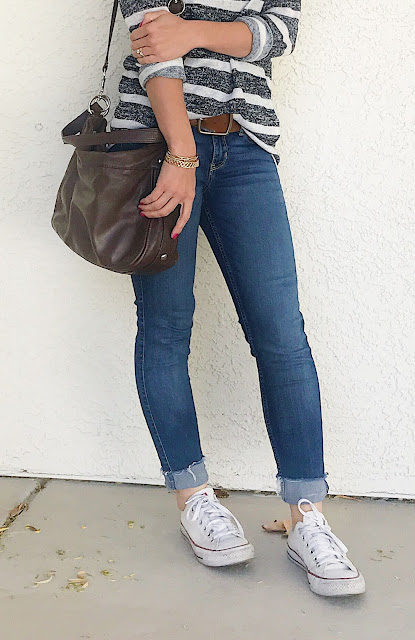 Shop my closet
Sweater-
H&M-thrifted from ThredUp (
similar
) ||
Jeans-
Hollister-thrifted from Goodwill (
similar
) ||
Shoes-
Converse- Nordstrom (
exact
) ||
Purse-
Coach Outlet (
similar
) ||
Hat-
Lids (
exact
) ||
Necklace-
LC Lauren Conrad- Kohl's (
similar
) ||
Bracelet-
Nordstrom Rack (
similar
)
I hope you have a great weekend! Thanks for stopping by!