Today I want to talk to you about something that is now a big part of my life. It's called "mom-friendly fashion". Before I became a mom, I got dressed every morning without worrying about the little things. I just put together a cute look that I felt good in and went on my way. Now that I'm a mom there is so much to think about when getting dressed in the morning. Is my shirt high enough that my toddler will not expose me to the world today? Is my purse big enough to fit all the snacks we need to get through our afternoon outing? Are my shoes comfortable enough to climb up the climber at the playground and go down the slide in? There is just so much to think about when putting together your outfits as a mom. My husband always makes fun of the fact that I wear my spanks from my high school cheerleading uniform under my dresses. I just feel more comfortable knowing that everything is covered up when it needs to be.
Us moms are not only concerned about exposing ourselves, but we also need to make sure that our clothes help us feel better about our bodies. I'm not complaining. I didn't struggle with a lot of weight gain during my pregnancy, but that doesn't mean that I'm not insecure with parts of my body. I know what areas need some work and I do my best to hide them with the clothes I wear. Simple tricks like tucking in your shirts or wearing a flattering fit of jeans can do wonders for your mom-bod.
One of my favorite places to find mom-friendly fashion is always
PinkBlush
. I'm a style ambassador for them and I share their clothes all the time because I think that their styles are perfect for the everyday mom. They are stylish, practical and all their clothes know the perfect way to hide your "mom body" imperfections. This
charcoal grey floral colorblock stripe sleeve top
caught my eye when I saw it online and it did not disappoint me when I tried it on. This top has the perfect length, so you can also style it with leggings if you like. I wore it with a pair of distressed jeans that I love and a simple pair of sandals. A t-shirt like this is perfect for my everyday mom activities.
*This post is part of a collaboration with PinkBlush. All opinions are 100% my own.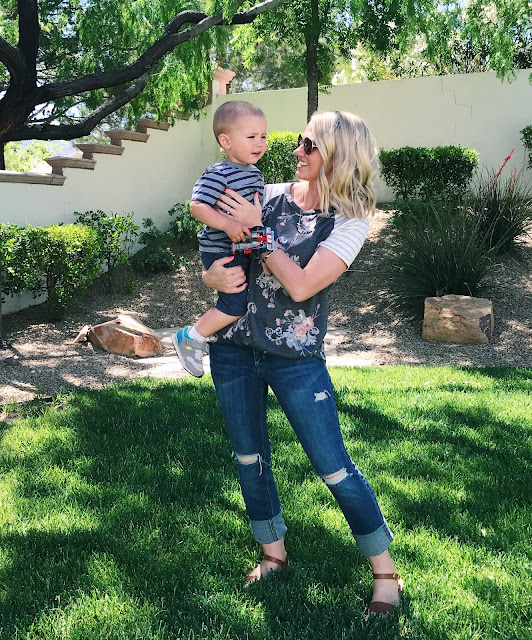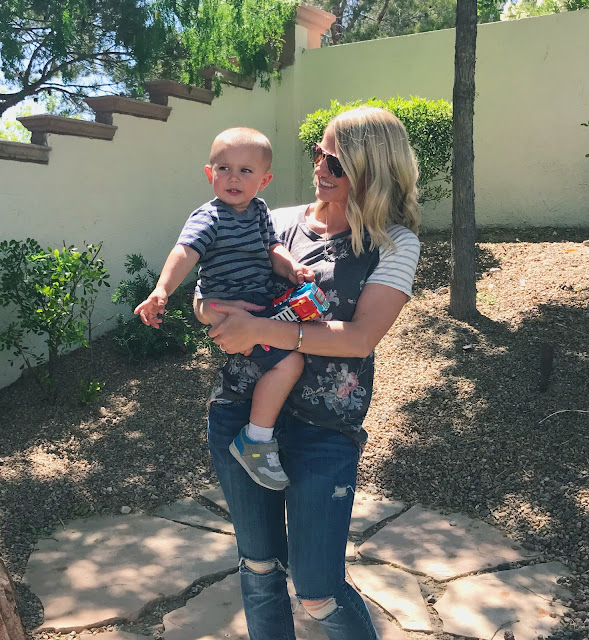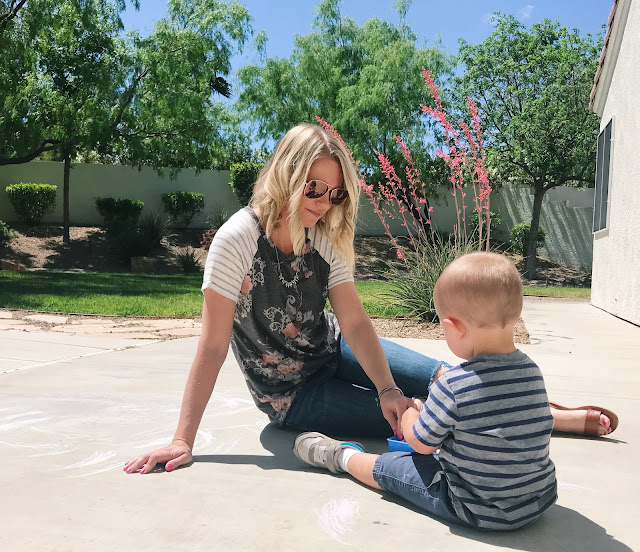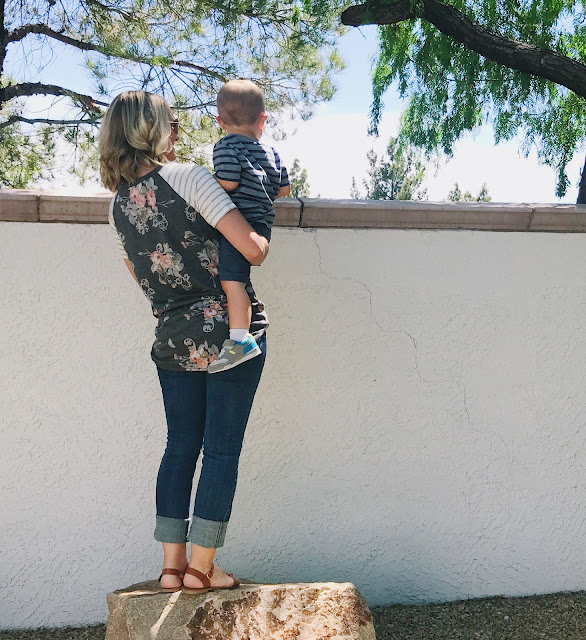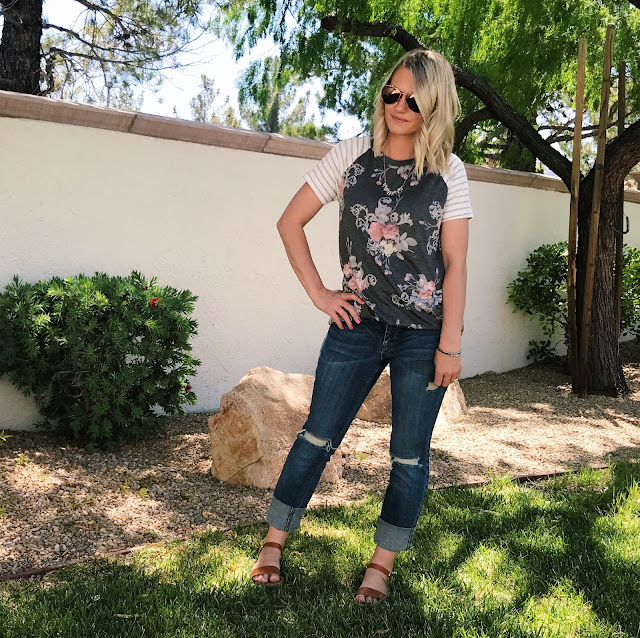 I honestly think that having a baby has only made me feel more confident in the clothes I wear. I know I'm not 21 anymore, but I personally think that I dress better now than I did in my 20's. I have so much fun finding new ways to wear my clothes and I hope that I can inspire all of you with my "mom-friendly fashion".
In honor of Mother's Day this weekend, me and some of my fellow mom bloggers have joined up to share our Mother's day posts. Feel free to click around the links below and find out what other moms are talking about this Mother's Day week!