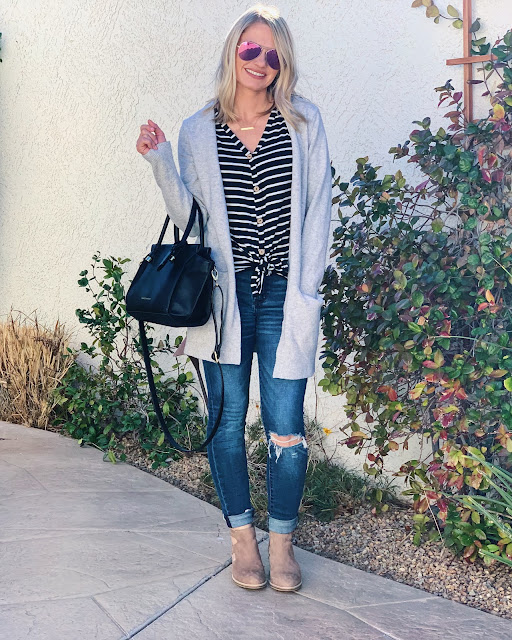 My closet is filled with cardigan sweaters, but for some reason, I always feel like I never have the perfect cardigan. Every time I turn around, I see someone wearing a cardigan that I don't have and now want. Since I don't buy everything I always want, I have been on a search for the perfect cardigan to purchase. Of course, it had to be for the right price. I still try to stick to a $30 budget, but for a cardigan, I set my budget for under $20. I was thrilled when I stopped in at
Target
a few days before Christmas and found a bunch of cardigans on sale for 50% off. Sadly I'm slow to blog about it and it's sold out, but I will still link it along with a ton of other similar options.
*This post contains affiliate links, which means by clicking on and/or making a purchase through a post I will earn a commission for this blog at no extra cost to you. Thank you for your support!
I decided to go with a grey sweater because it's a really good staple cardigan to have. I love my neutral colors to layer with because you can really wear anything under them. For this look I'm sharing today I styled it with my Amazon striped tie front tank top that you all seemed to really love. I also wore my Abercrombie jeans that I bought on clearance in the fall for under $20! I've decided that my 2 new favorite places to shop for jeans are Abercrombie and American Eagle. Of course, I always wait for a sale. I also have been looking for them at the thrift stores as well. To top off my look I wore my favorite cut out booties, my satchel purse, and bar necklace.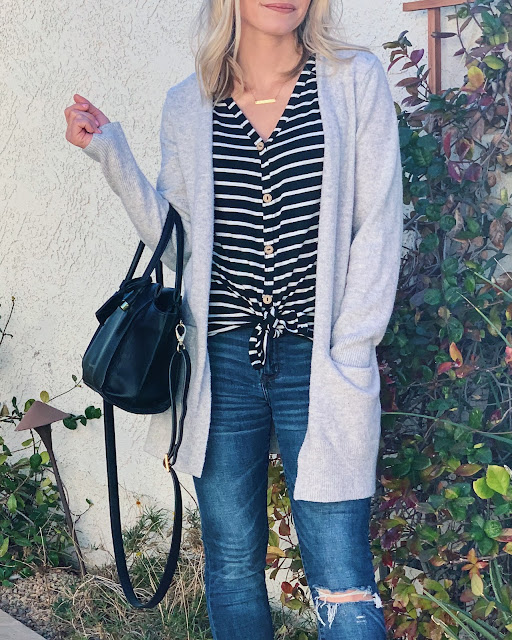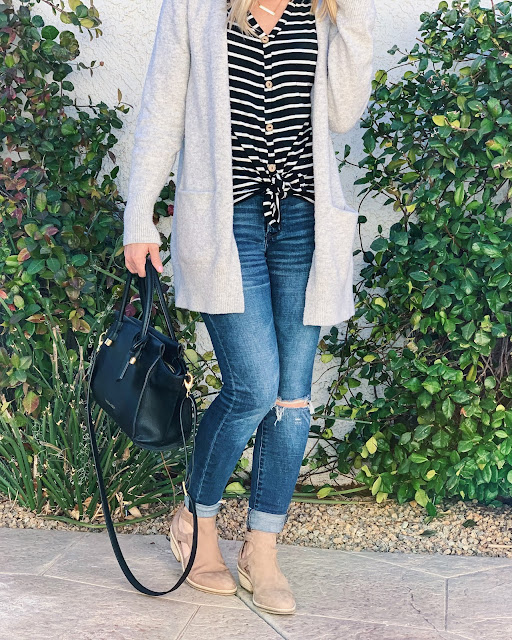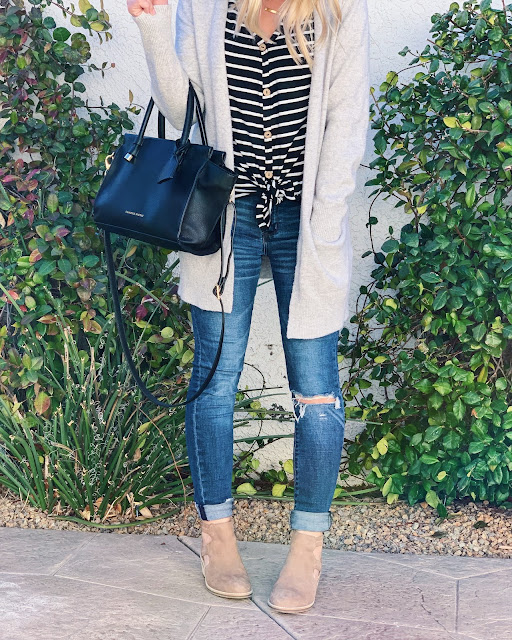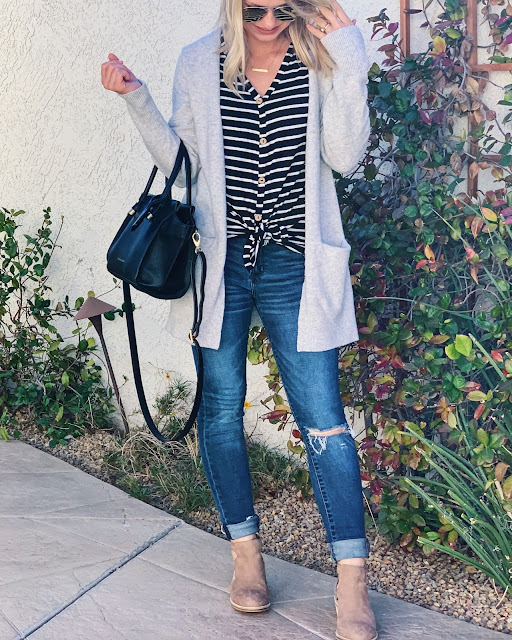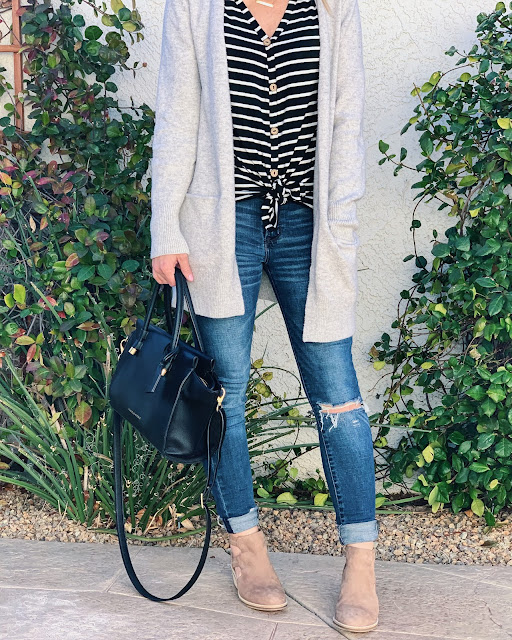 Shop the look