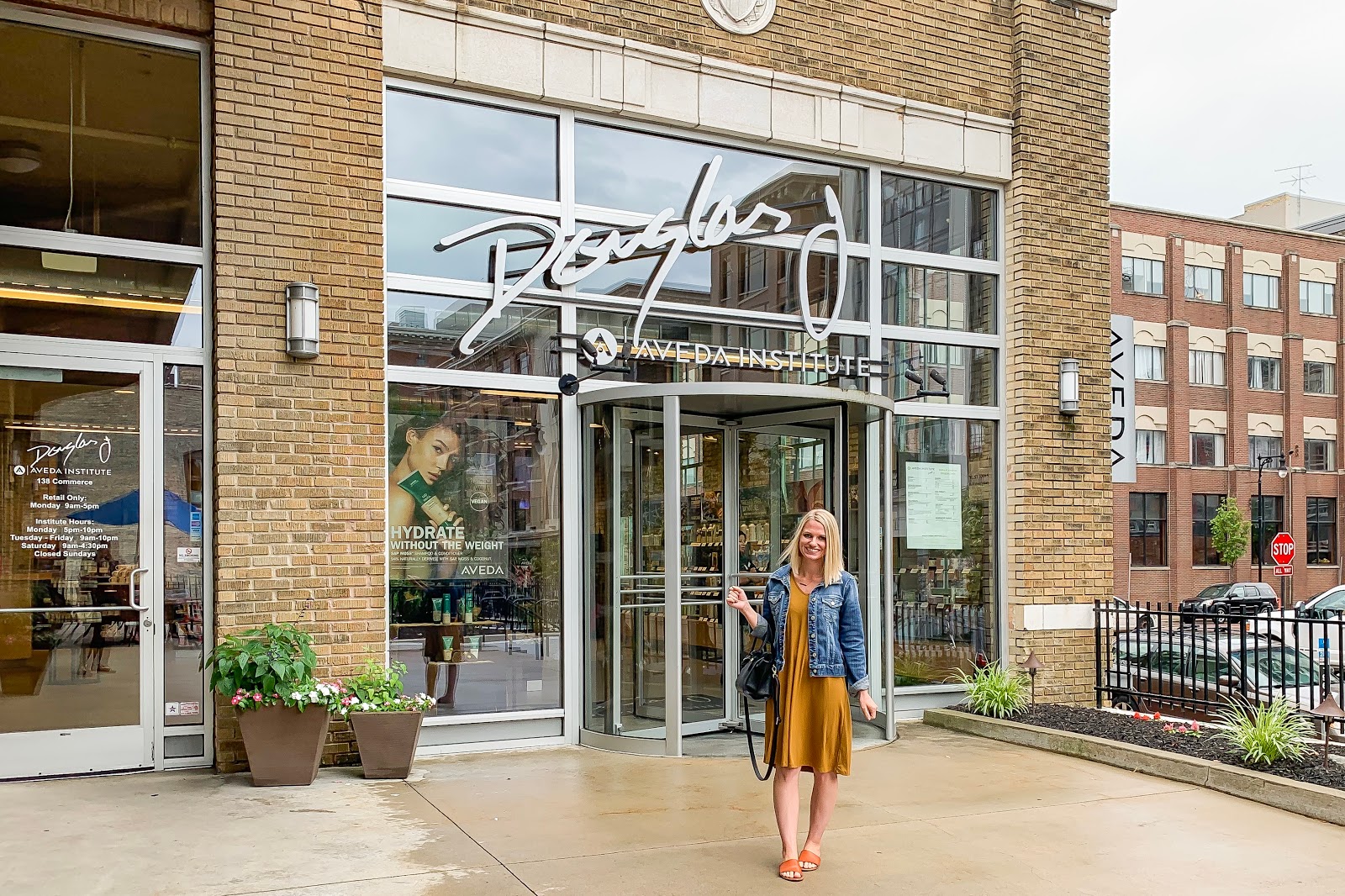 *This post is sponsored by Douglas J. Aveda Institute.  All opinions are 100% my own.
Last week, I was invited to the Douglas J. Aveda Institute in downtown Grand Rapids for a complimentary spa and salon day.  I was absolutely thrilled about this invite because as you know I'm new to the Grand Rapids area.  After a stressful move across the country, a relaxing day at the salon sounded amazing.
What is Douglas J. Aveda Institute?
Douglas J. Aveda Institute
is a salon and also a cosmetology school.  All the services are performed by students in training with the supervision and assistance of licensed professional instructors.  The programs that the school offers include cosmetology, esthiology, and massage therapy.  The students start off in a classroom setting, where they learn the ins and outs of their chosen field.  Once the classwork is out of the way, students have the opportunity to work in a real salon setting with hands-on training.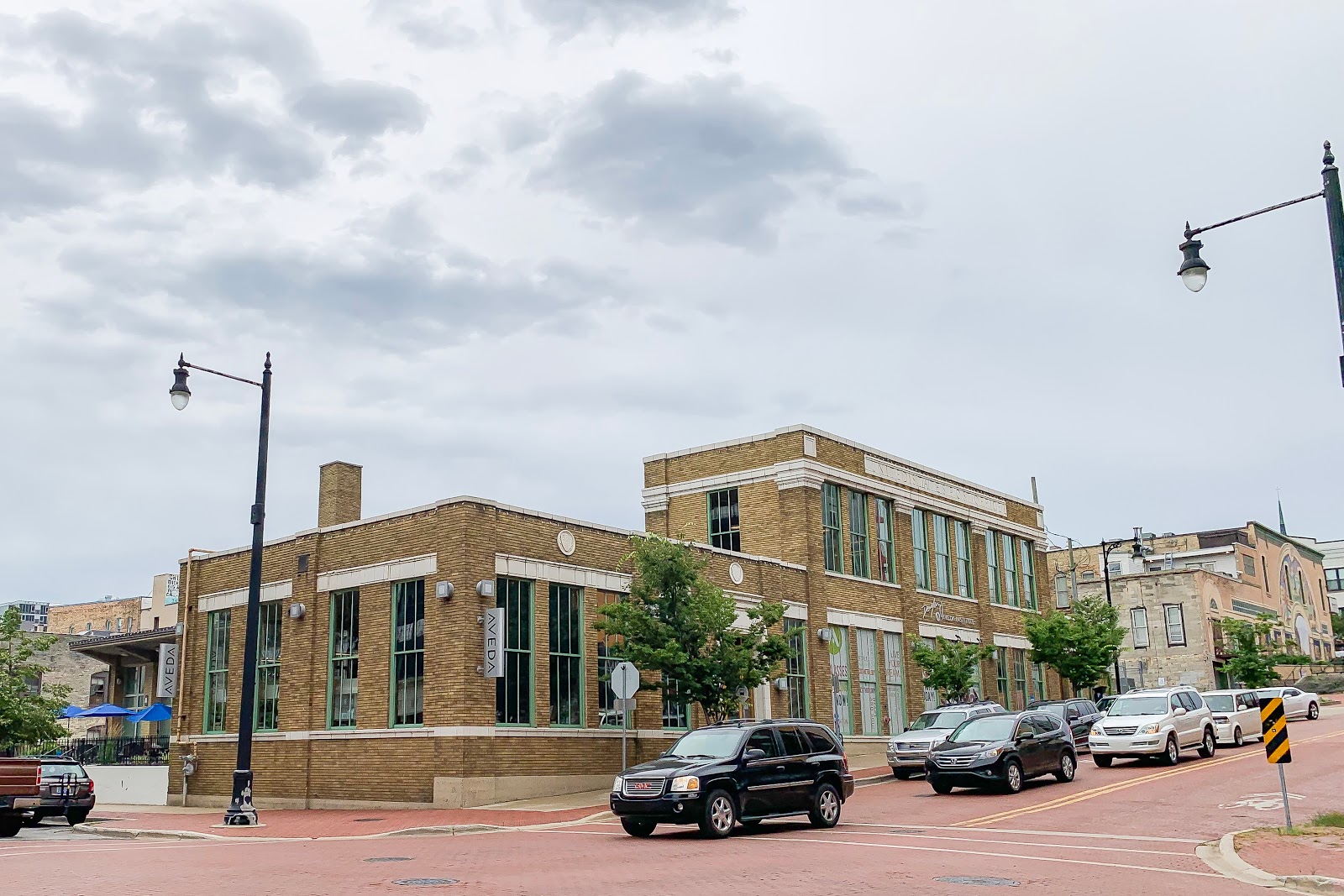 My experience
I had heard of
Douglas J. Aveda Institute
because I've known several people from high school who had gone there and went on to have a successful careers in cosmetology.  I had also heard that it was an inexpensive place to get your hair done, but I was always a little nervous about trying them out. It's a little scary trusting your hair to a student, but when I found out that the students were closely monitored by an instructor, that made me feel more comfortable about trying them out.
The salon is located right in the heart of downtown Grand Rapids on the corner of Commerce Ave. and Cherry St.  I loved the downtown setting of the building.  As you walk in there is a lot of natural light and openness.  You would think that you were walking into a high-end salon in New York City if you didn't know any better.  The salon uses and sells all
Aveda products
, which I have always been a fan of.  They are high quality, cruelty-free products that always smell amazing!
What I found out was that the salon offered way more than just hair services.  They have a long list of services from hair cuts to waxing to alternative therapy.  I chose to start with a
Stress Relieving Treatment
, which they referred to it as a relaxing back rub, rather than massage.  I had never had a massage before or any stress-relieving treatment, so I was most excited about this.  My student greeted me at the front and lead me back to the massage rooms, which was a calming, serene setting.  My student seemed very well knowledgeable about the treatment and she explained the process to me perfectly.  Her educator greeted me as well and checked in to make sure the student went over all the details with me.  Then the massage started with a foot bath, followed by an hour of pure relaxation.  She rubbed the skin on my face, neck, arms, hands, feet, and back.  It was just what I needed.  After the massage was over, her educator came in to ask me for some feedback on how her student did.  I honestly didn't know what to say, since I had never had a stress-relieving treatment before, so I thought she did great.  I would have never known she was still in training.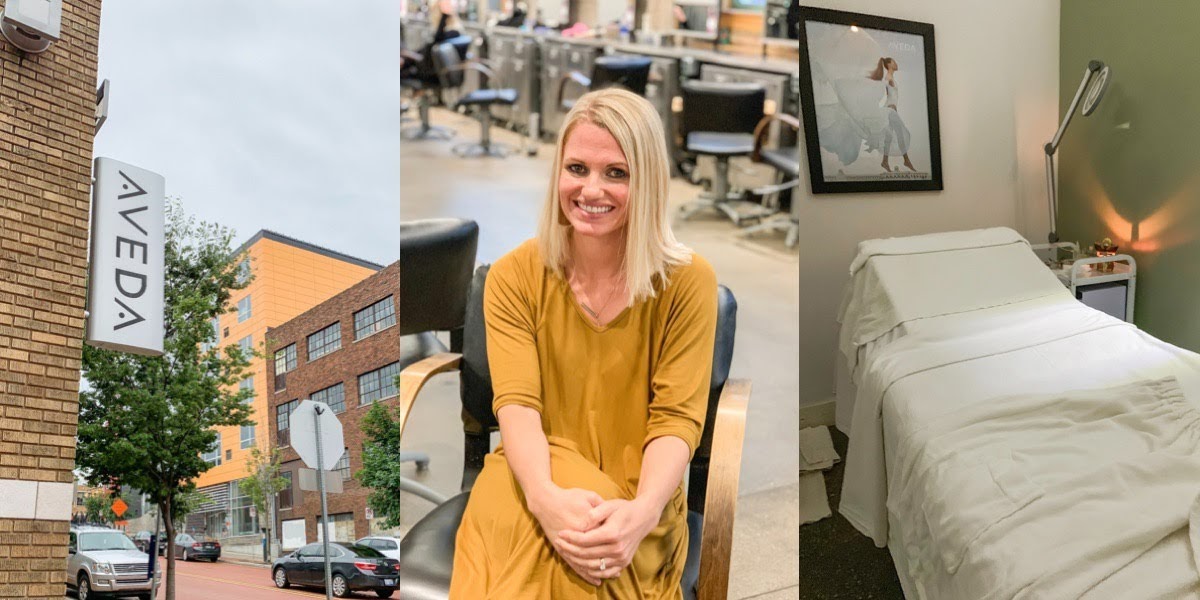 After my relaxing massage, I had my hair appointment for high lights and a cut.  I figured that this was the service that most people would use at this salon, so I had to try it out.  Again my student greeted me in the front and introduced herself.  She led me back to her chair where we discussed what I wanted to be done.  Before she started her educator came over and asked her a few questions on how she was going to do the highlights.  She then got started.  High lights can be a long and tedious job, but I thought she did great.  We chatted during the whole thing and she was super friendly.  One thing I noticed that they teach the students is how to have a conversation with your client.  It's something that you may not think about needing to know as a hairdresser, but it's actually a really important part of the job.  I've had a few times where I have had a hairdresser who doesn't talk and it makes for a long 2 hours of sitting in a chair.  I'd say knowing how to have a conversation probably helps build a list of clients, because I know I'm more likely to go back to a friendly hairstylist over someone who I had to make all the conversation with.
After the highlights were done, my student consulted with her educator to make sure everything was on track.  I really liked how both the student and educator explained to me what they were doing and why.  It made me feel included in the whole learning process.  I had shown the student a picture of my hair from last summer and she was able to use it as a reference for how I wanted my hair cut.  I ended up getting an a-line bob cut and it turned out great.  She even recommended some products for me, including a dry shampoo, because I'm clueless when it comes to dry shampoos.  The hair services ended with a hand massage, which I thought was a nice final touch.
Overall, I have to say that I had an amazing experience at the
Douglas J. Aveda Institute
.  Everyone was so friendly an knowledgeable about the services performed.  I don't think in any way I got a lesser of services because they were students.  If anything, I think I got more from it than a typical salon.  I know that I will go back.  Because all the services are performed by students, the prices are significantly lower than a typical salon, plus they don't accept tips.  Just to give you an idea the stress-relieving treatment is priced at $39.  A haircut/blowout is priced at $28 and color treatments start at $42.  You can find a list of all their services and prices
HERE
.  It's definitely worth trying out.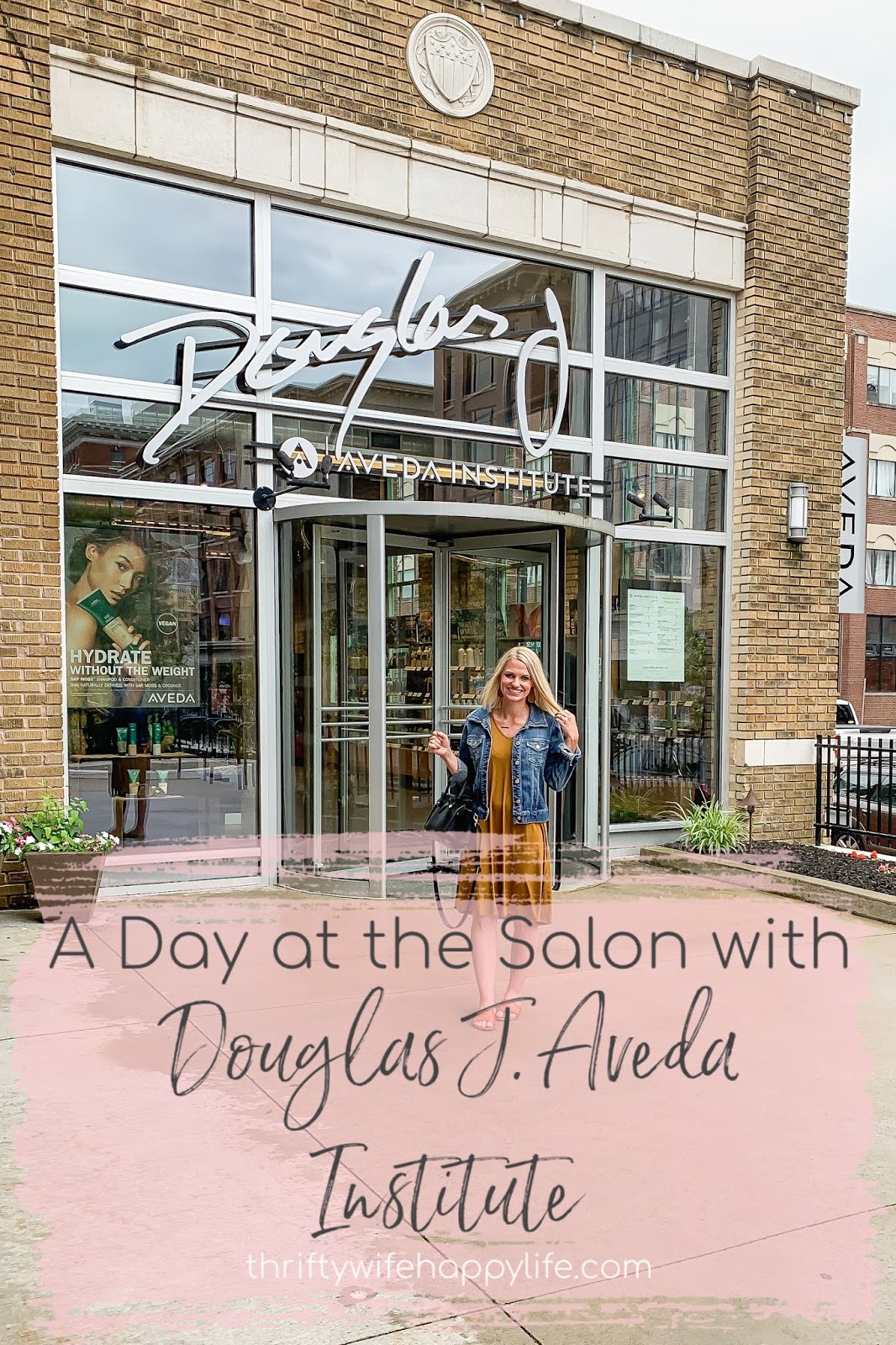 Things to remember before you go
I'd say that the number one thing that you need to remember before going to a Douglas J. Aveda Institute is that these are students.  Most of them are fresh out of high school, so you need to be patient with them.  Your haircut might take a little longer, same with an up-do.  You don't want to make the students feel rushed at all, so my advice is that you schedule your appointment for a day when you have lots of time.  Also, I recommend trying out new services that you may have never tried before, like the stress-relieving treatment.  That's not something that I would typically spend money on for myself, but at a lower price, it's defiantly worth trying out.
If you know someone who is interested in exploring the worlds of cosmetology, esthiology, or massage therapy, I highly recommend they look into
Douglas J. Aveda Institute
. They have locations in Ann Arbor, Chicago, East Lansing, Grand Rapids, Knoxville, and Royal Oak.
I want to say a big thanks to the Grand Rapids 
Douglas J. Aveda Institute
for treating me to such a fun and relaxing day.  Also a huge thank you to the students, Cameron and Olivia, who performed my services.  They both exceeded my expectations and I wish them the best in their future careers.