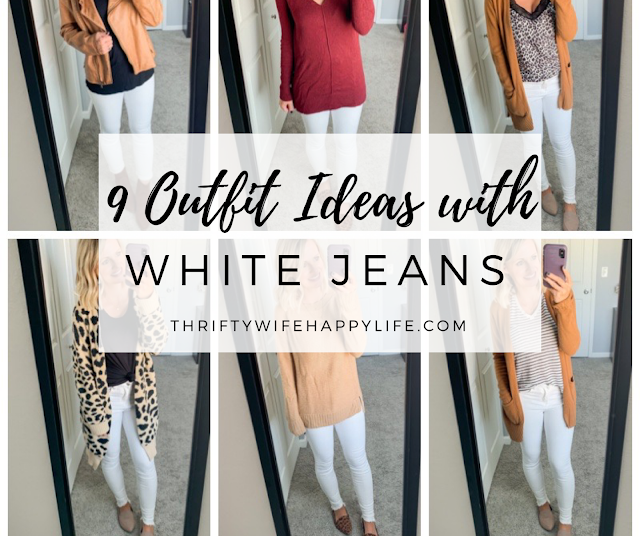 *This post contains affiliate links, which means by clicking on and/or making a purchase through a link I earn a commission for this blog. Thank you for your support!
I have never been a believer in the silly fashion rule that white can't be worn after Labor Day. Why not? I believe that white is a year-round color, especially when it comes to a good pair of white jeans. I've styled white jeans in a couple previous posts (HERE and HERE), but I wanted to do an updated post of how I'm wearing my white jeans this fall.
What are your thoughts on white after Labor Day?
Katie🤍
Don't for get to pin the post!!