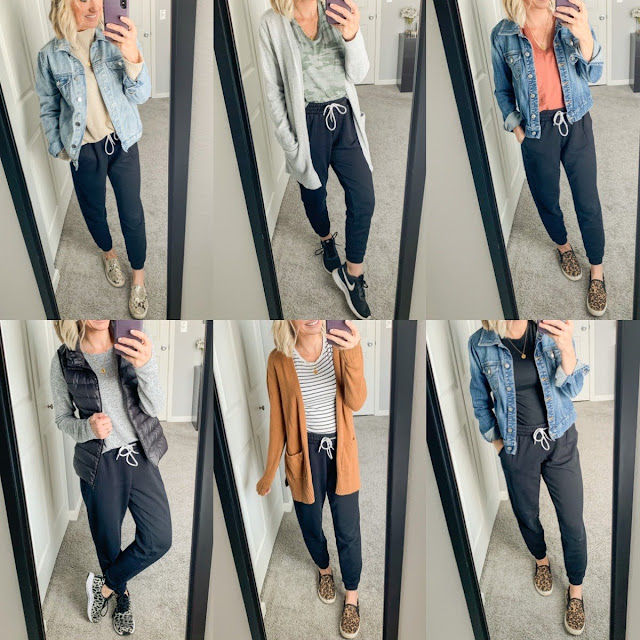 Let's be honest…How many days per week do you spend wearing sweat pants?  I wear them more than I would like to admit, but they are so comfortable.  Even when I was working full-time every day, the first thing I did when I came in the door from work was take off my pants and slide into a comfy pair of sweat pants.  I can not get enough of jogger sweat pants.  I like how they tapered at the ankle and I love a good high waist. I have several pairs of joggers because I just love them!
Even in my most comfortable jogger outfits, I still try my best to look put together and stylish.  When I say "put together" I mean I like to look like I tried.  I don't want it to look like I rolled out of bed and just threw on a pair of joggers to replace my pajama pants.  My formula for making a jogger outfit feel put together is by adding a layer, a cute pair of tennis shoes (preferably one with a print), and a cute top.
*On a side note, my joggers are in a size small, but I recommend going down a size for a more fitted look.  Mine are a little bigger than I would like them to be, but I make them work.