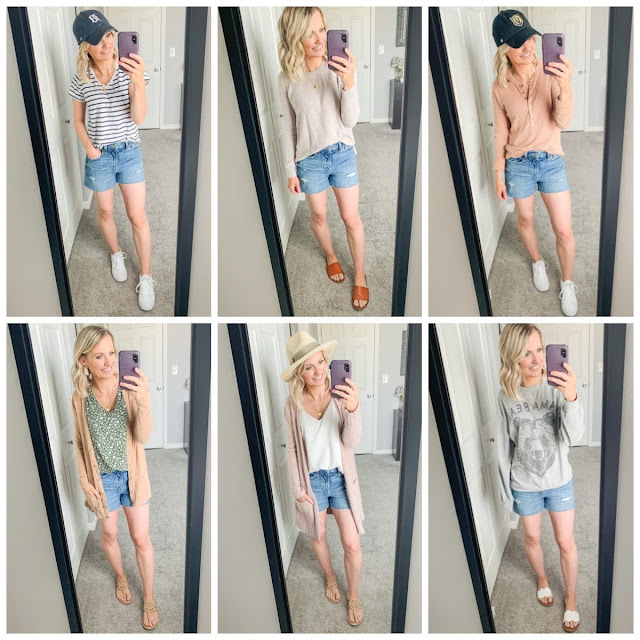 Denim shorts are an important wardrobe staple that I don't think should be ignored. I love denim shorts, but I've always struggled finding the right pair. So many denim shorts in stores are made for teenagers and I'm defiantly not looking for the same fit of denim shorts I wore when I was younger. I want something high waisted, not too short or too tight. Something with distressing, but not too distressed. I want one pair of denim shorts that I can wear with anything in my wardrobe. I was thrilled that I was finally able to find that perfect pair of denim shorts.
*This post contains affiliate links.
I always plan out my purchases ahead of time and I knew that denim shorts were on the top of my list this year for summer. Of course I wanted something affordable and after browsing all my usual stores I ended up at my go to store for price and style, which is Old Navy of course. I ended up buying this pair of high-waisted ripped cut off shorts. They are such a good fit and everything I was looking for in a pair of denim shorts. (I do recommend sizing down to your smaller size in these shorts. They do run a little big.)
Denim shorts are always a summer staple for me, but here in Michigan, it's not uncommon to see people wearing shorts during the spring when it's only 60 degrees out. We are just very eager for summer this time of the year. That's why I wanted to put together some mom-friendly denim short outfit ideas that you can wear in the spring.