If you are new here, you should probably know that I am obsessed with shoes. One of my favorite places to shop for shoes is Target. Target always has the best selection of shoes at excellent prices! Any time I am eyeing a style of shoe at a major department store, I always know that I can find a look-alike shoe at Target for a more affordable price.
Here are my favorite shoes at Target this spring!
A New Day Sal Pumps– I have a similar style to these sandals that I bought a couple of years ago. I love to wear them to dress up my outfits in the spring and summer.
A New Day Basil Heels- I just bought this pair and I can't wait to wear them once the weather warms up. The heel is the perfect height and they are surprisingly very comfortable.
Universal Thread Cadey Sneakers– This is another pair of shoes I just bought recently. I wear sneakers a lot in the spring. I wear them with jeans and dresses and they fit in perfectly with my everyday mom outfits.
A New Day Lulu Slide Sandals– I have a similar pair of sandals to this and I wear them all the time. These sandals will go with everything!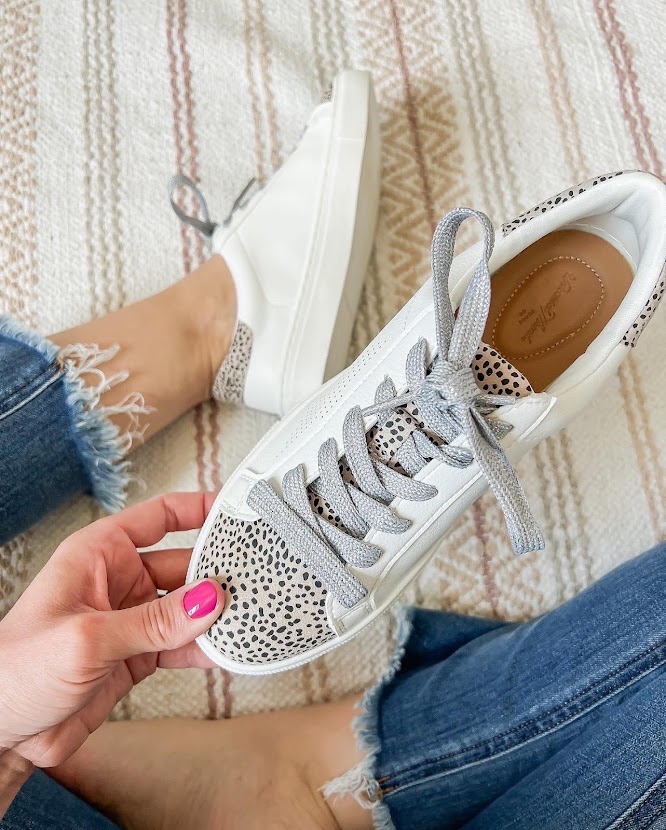 A New Day Carissa Woven Slide Sandals– These sandals are on my spring shoe wish list. I just love the braided sandal look!
A New Day Nicolettle Raffia Slide Sandals– This is another braided sandal. I think this style would be the perfect vacation shoe if you are going someplace warm for spring break this year!
A New Day Chelsea Rain Boots– Spring does bring a lot of spring showers, so rain boots are a practical shoe to own in spring. I love this style of rain boot to keep your feet dry!
A New Day Hollis Embellished Slide Sandals– I bought some studded sandals last summer and I am now eyeing this pair. It's a great style and they go with everything!
A New Day Gemma Heels– I love a good pair of classic pumps and Target always has the most comfortable pumps. I have an older pair of Target pumps and they are the only heels I could wear for a full day of work and not feel like my foot was falling off at the end of the day!
Let me know what your favorite spring shoe is in the comments!
Shop the Post!