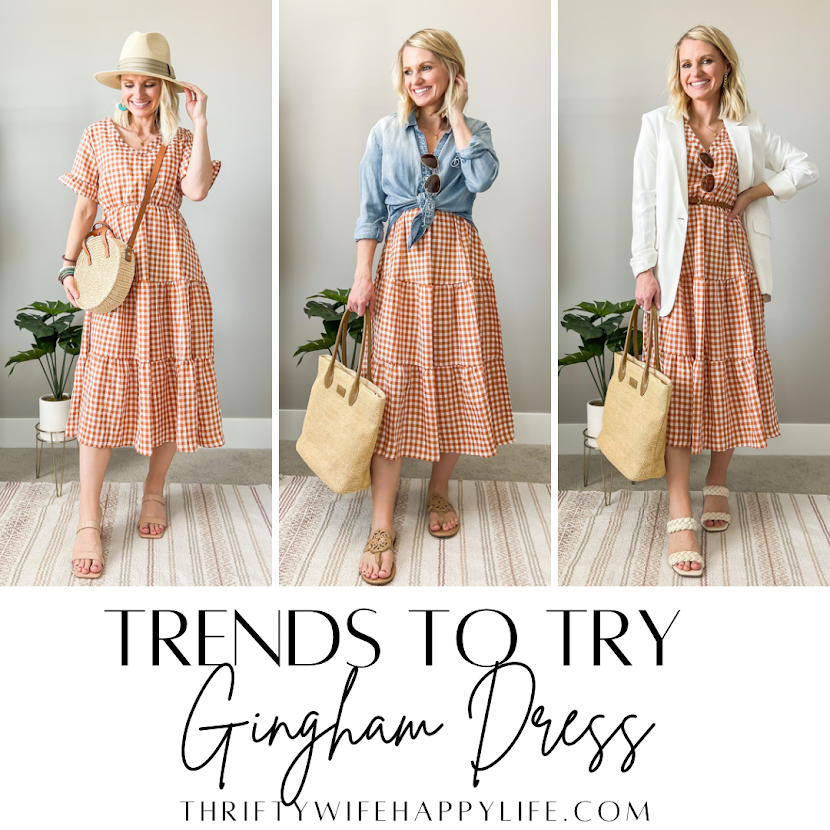 One trend that I have had on my radar this spring is gingham. Gingham is a classic print and it's been around for a long time, but this spring it's hard to miss! I've been seeing gingham print everywhere in dresses, tops, skirts, and more. I have also been seeing it in all sorts of bold bright colors. I think it's safe to say that gingham is a big trend for spring 2022!
This post contains affiliate links.
I already have a couple of gingham print items in my closet, but I wanted something new and different. This Amazon gingham dress c/o BTFBM caught my eye when I saw it. I thought that the style was really fun and I liked that it came in a couple of different color options. I opted to go with the orange color and I am so glad that I took the color risk. I realized that I don't have anything orange in my closet, so I felt that this dress was the perfect way to add a new color to my wardrobe.
As always, when I try a new trend, I want to make sure that I can wear it in more than one way. After playing around with this dress, I have learned that there are plenty of ways to wear this dress. Today I picked 3 different outfit ideas.
Outfit 1: Turquoise and straw accessories
I love accessorizing with turquoise! It's such a fun color to wear! I typically wear it with neutral colors, but it also goes really well with other bright colors. I also really love to use straw accessories in the spring and summer that's why I wore my straw hat and tote purse with this outfit.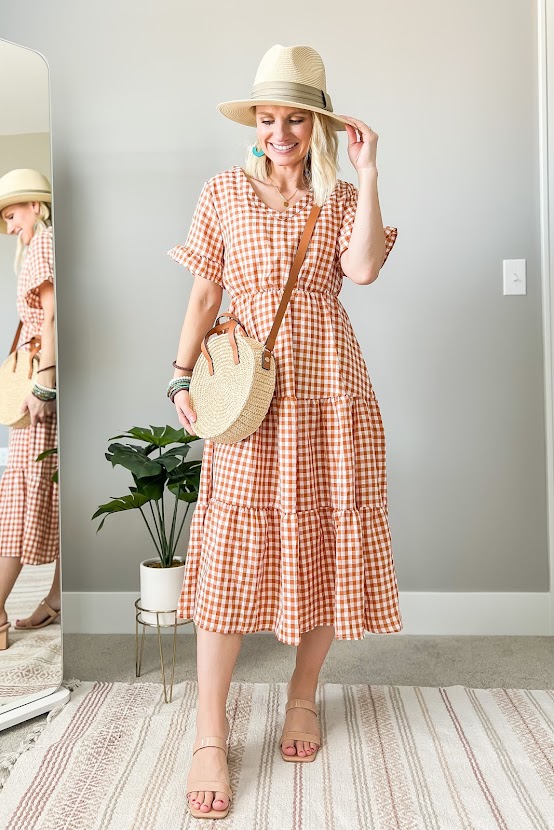 Dress || Hat || Purse (similar) || Shoes (similar) || Earrings– code KATIE10!
Outfit 2: Chambray shirt
For this outfit, I layered a thrifted chambray button-down shirt over the dress. This is always a fun way to wear a dress in the spring because it basically turns it into a skirt. The denim look makes the dress feel pretty casual so I just paired it with my favorite pair of Circus by Sam Edelman sandals and my straw tote.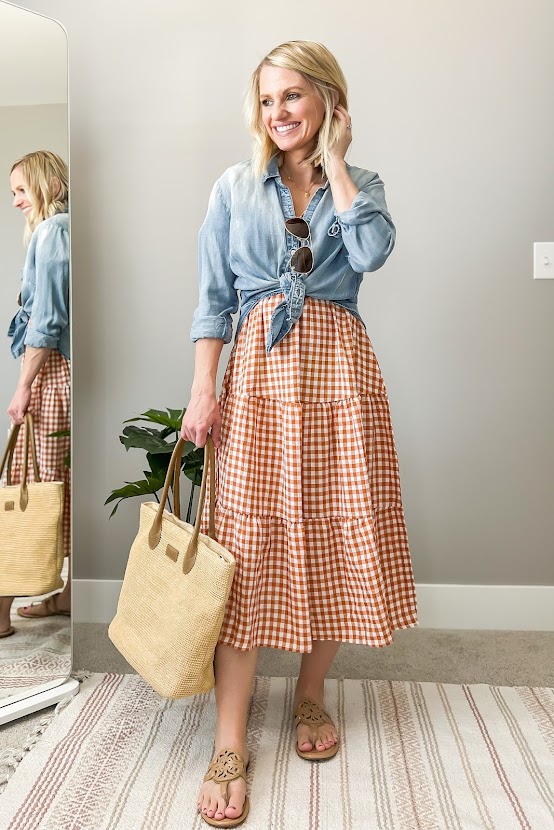 Dress || Shirt (similar) || Purse || Shoes || Sunglasses
Outfit 3: White Blazer
I love my new H&M white blazer. It goes so well with this orange and white gingham print. I added a belt around my waist and for shoes, I went with my braided sandals from Target. This is a great way to dress up the dress.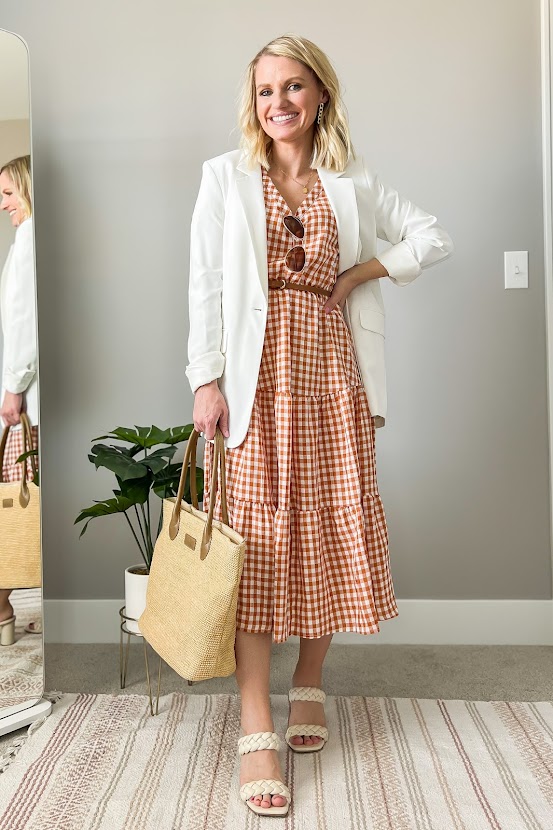 Dress || Blazer || Purse || Shoes || Sunglasses || Earrings– KATIE10!