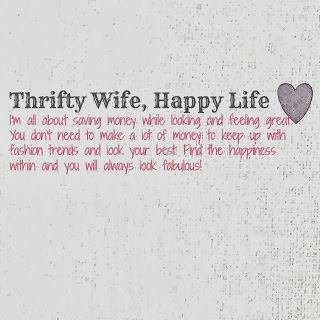 My inspiration for this blog comes from my love of fashion and my life of living on a budget. I live on a budget in every aspect of my life and I want to share how I have found ways to live a decent life with spending little money. From clothes shopping to grocery shopping to entertainment to vacations, I've found ways to save money.
I have always been a girly girl. I love makeup and doing my hair. I love to put together outfits. But I'm not one to overdo it. I'll admit it right now that I'm no expert when it comes to fashion and beauty, but I do know how to put myself together. I'm always looking at new looks and finding ways that I can recreate it with my low budget.
I just mentioned that I'm no fashion expert, so why should you read my blog? Well here is my story… I really can't take full credit for this thrifty life I live without talking about my husband. He is amazing with finances and has taught me so much about the importance of saving and staying debt-free.
When I graduated college I had about $68,000 in student loan debt. I still to this day have no idea how I racked up all that debt. I started dating my husband towards the end of college. He asked me how I was paying for school and I told him I had "some loans" out. He didn't realize at the time just how much money I had actually taken out. Later down the road, we knew we wanted to get married and he learned just how much money I owed. We made a plan that we would have the student loans paid off before our 30th birthdays. Here is the tricky part, we are both in low paying job fields. I am a preschool teacher at a childcare center and he is a first officer at a regional airline. Well, it didn't come easy. We lived very cheaply off one income for a little over a year and a half. We put all the money from our wedding towards the loans and were able to sell the condo my husband had bought before we were married for a profit. We paid off the loans at age 28 a year in a half before we had planned. So now we have started from scratch in our savings and have done quite well in the past 5 months. I can't take that much credit in the loans getting paid off so quickly. The only thing I did was to try my best not to spend money. It is a difficult task for someone who loves to shop. I've always been a smart shopper, but this has definitely been a challenge. Even though the loans are gone, we are still on a budget. I want to share with all of you that saving money is not as hard as you think it might be. It takes some discipline, but you can still live a very happy life on a small budget.