In our culture, celebrities are the trendsetters. They live in the public eye and are always being photographed. Everyone always looks to see what celebrities are wearing. I know that I am always looking to see what celebrities are wearing for inspiration. I can't copy their looks exactly. They can afford all the expensive designers that I can't. What I can do is use their looks as a guideline.
My first featured celebrity for this post is… Cameron Diaz. I have always been a fan of her movies and her style. She has a fun wild side, but also a casual laid back look. She's girly…yet has a tomboy look at times as well. People have always told me that I look like her. I think that's a reason why I have always gravitated towards her for inspiration.
Here are a few of her looks that I recreated…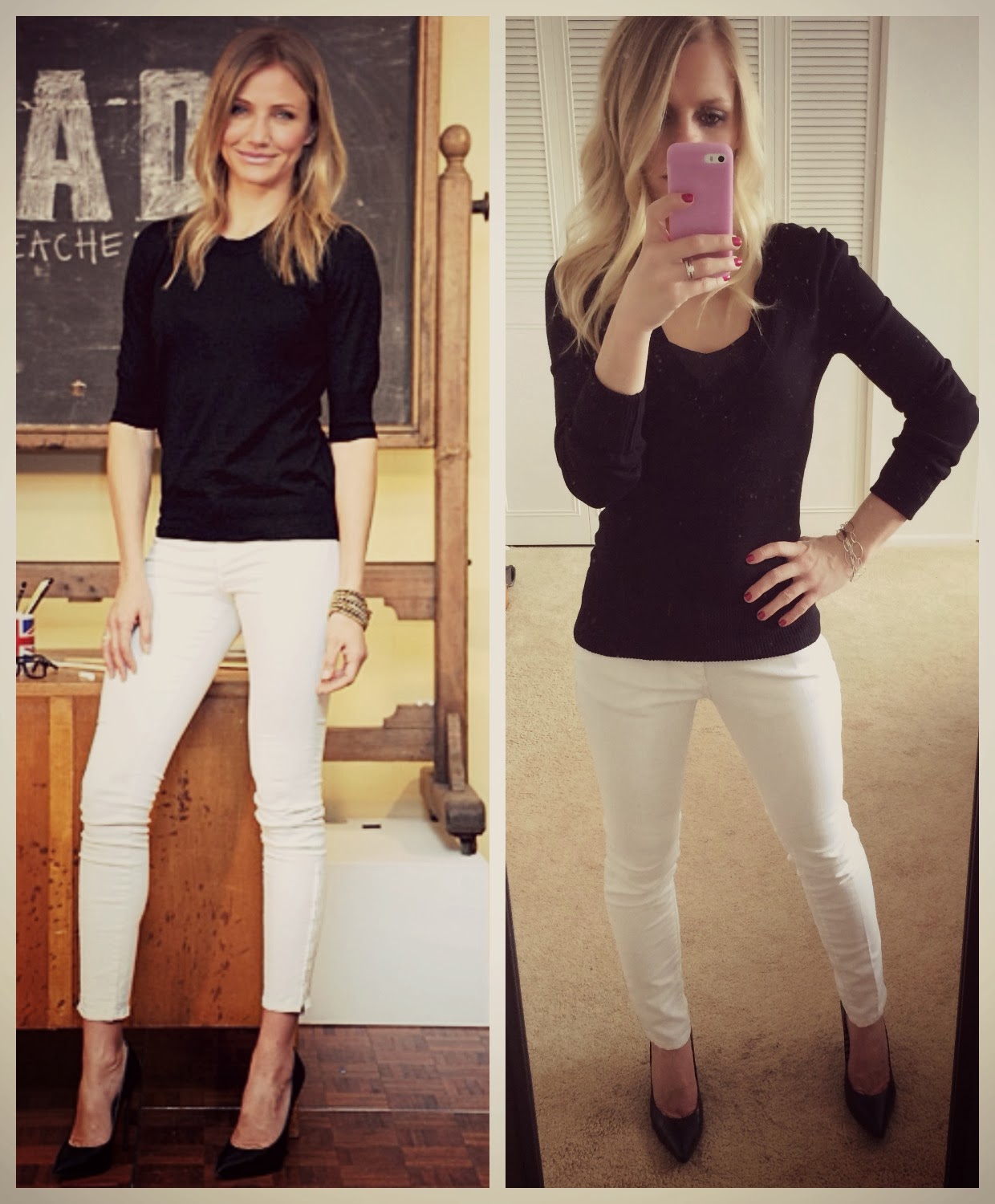 My first look was really simple. Cameron wore a black 3/4 sleeve sweater, white cropped pants, black pumps with a fun bracelet to accessorize.
What I found in my closets…
Black sweater- Express
White pants- Target
Black pumps- BCBG's- Marshall's
Silver chain bracelet- H&M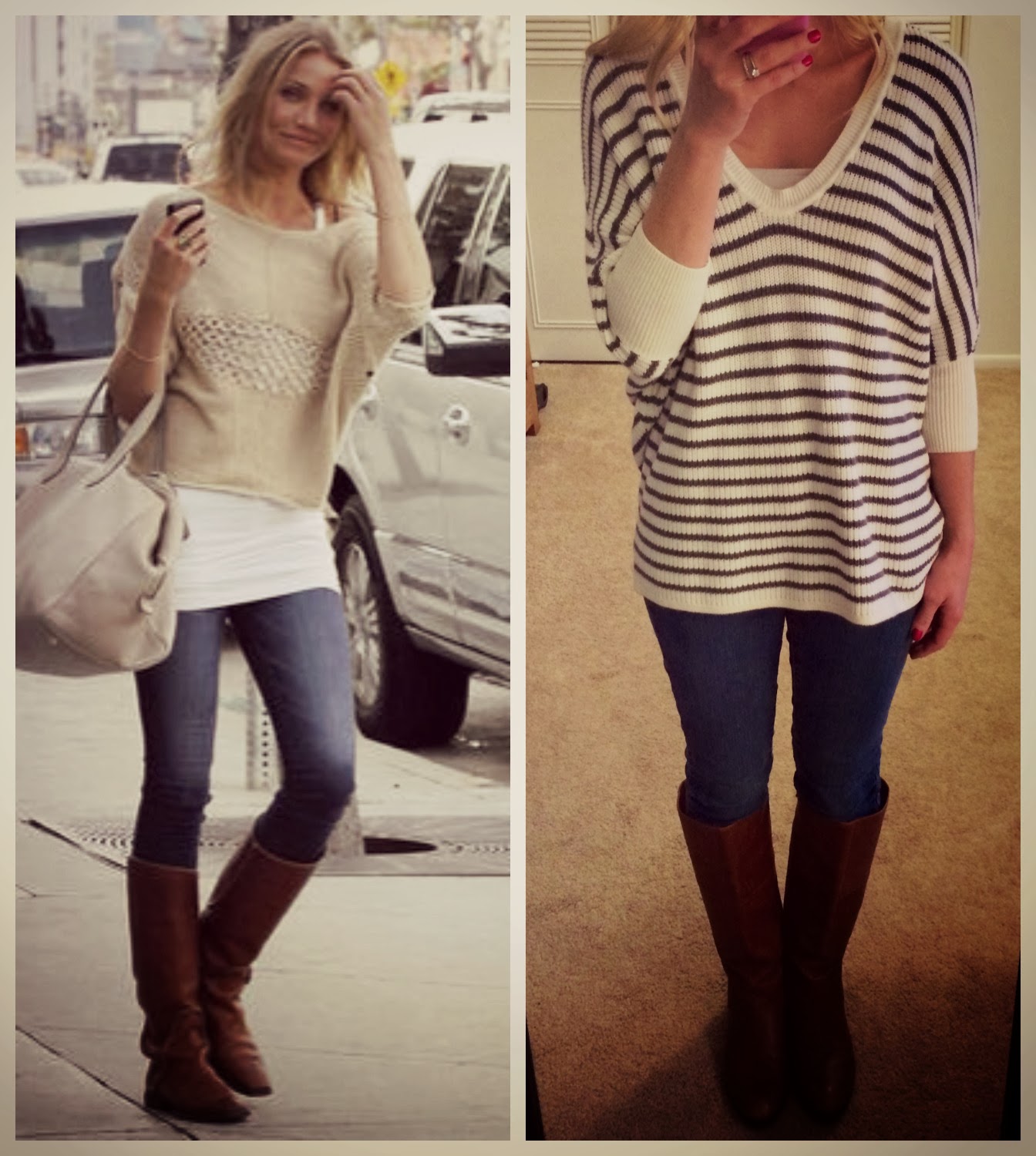 I love this casual look. Cameron wore a slouchy sweater, jeans, brown flat boots and a big over size bag.
My closet…
Slouchy sweater- Express
Jeans- Old Navy
Brown Boots- DSW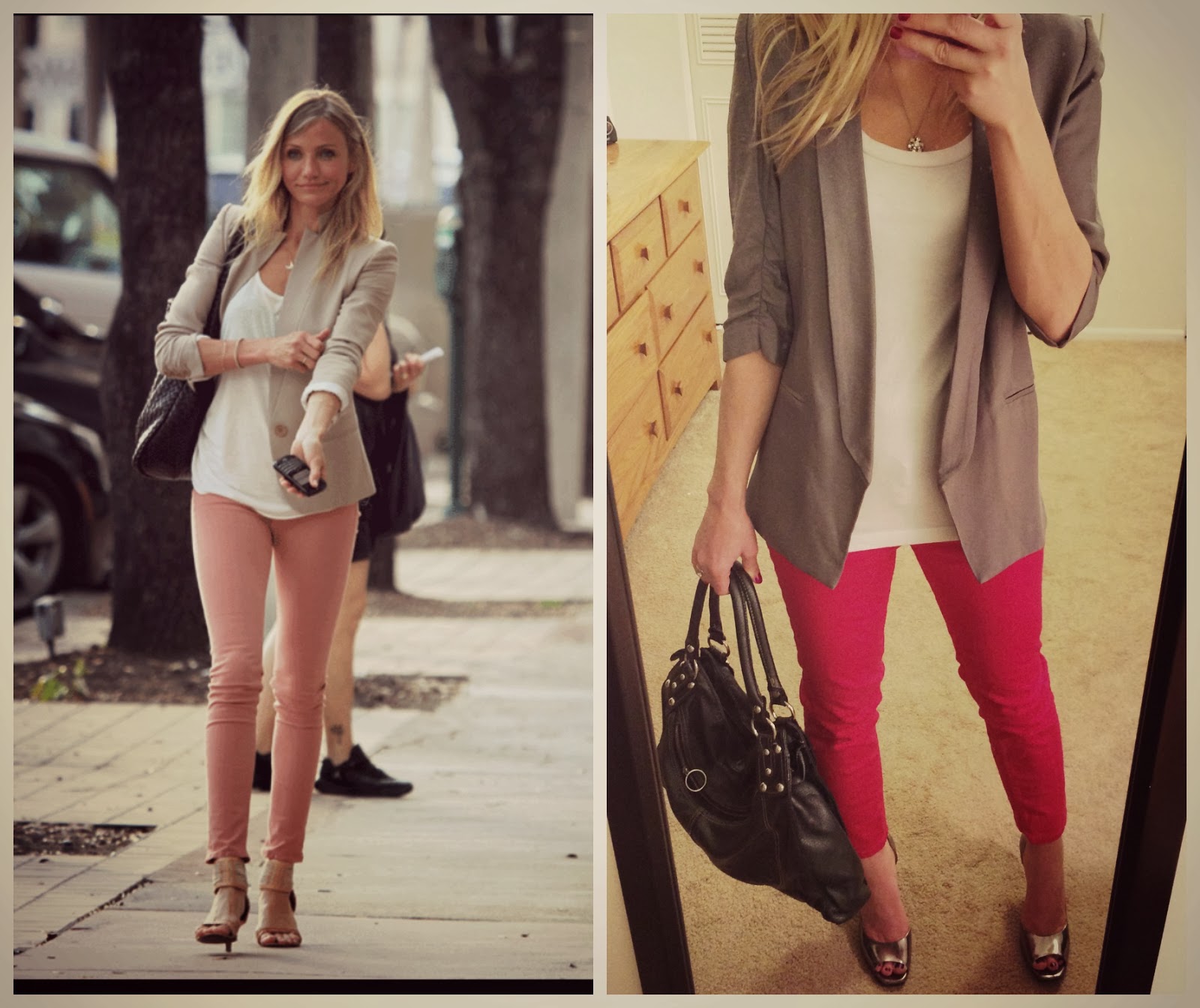 For this look Cameron wore peachy pink jeans with a simple white top, beige blazer, strappy heals and a black over size bag. Here is what I found in my closet.
Grey Blazer- LC Lauren Conrad Kohls
Red jeans (I don't have any lighter colored jeans)-Kohls
White T-Shirt- Target
Black purse- Chinese Laundry- Nordstroms
Bronze peep toe heals- Jessica Simpson- Marshall's
Celebrities can offer some great inspiration when it comes to putting together outfits. I can't wait to share more of my favorites!