It's Friday and we all made it through the workweek. As you can probably tell, I've kind of given up on the "What I Wore Wednesday" post. My work weeks have been crazy busy, so Wednesdays are not the greatest days for me to sit and write a post. Instead, I'll post my favorite outfits I wore during the week from my closet…Katie's Closet.
Here are my top 2 picks from this week.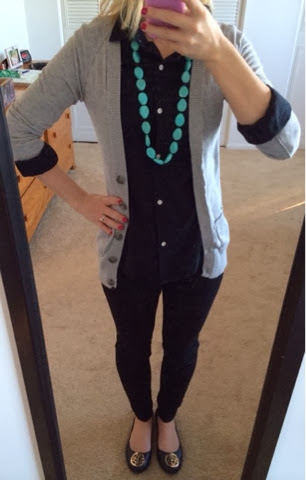 Black button down shirt- Old Navy (Salvation Army find for $4.)
Pants- TJMaxx
Sweater- Target
Shoes- DSW
Necklace-Kohls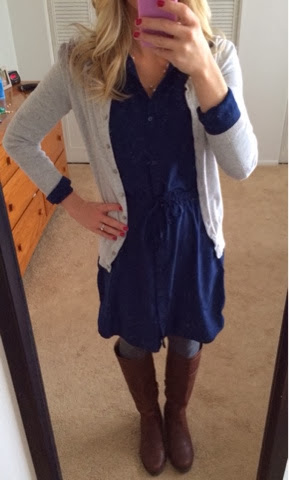 Dress- Old Navy
Sweater- Old Navy
Leggings- Charlotte Ruse
Boats- Target
I'm trying to use the clothes I already have to make as many new outfits as I can.