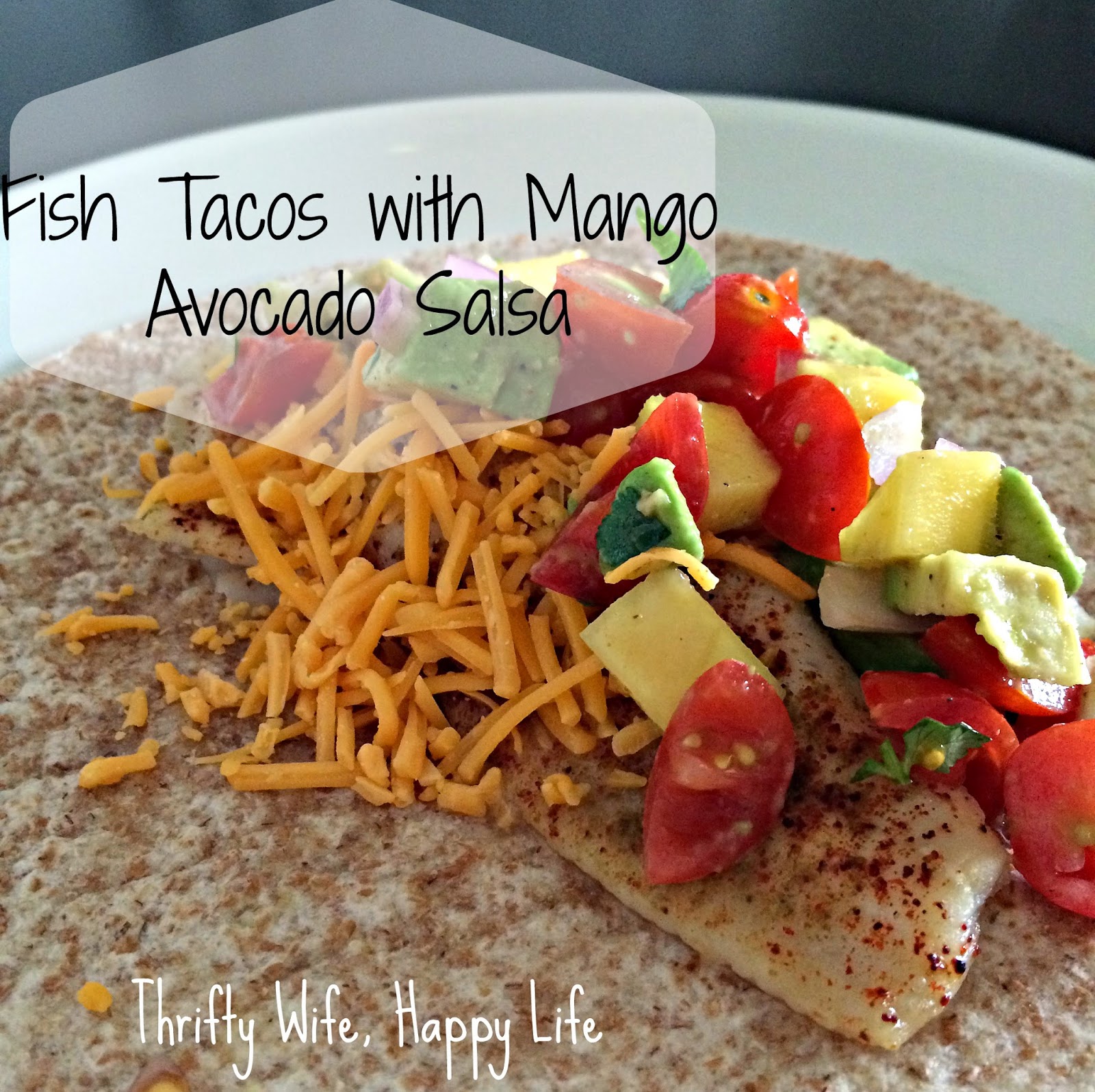 I haven't done a recipe post in a while, so I thought I'd share a healthy, delicious and of course an affordable meal that I love to make.
I always wanted to try fish tacos, and when I finally did, I have to admit that I was a little disappointed. The fish was deep fried and greasy, I just wasn't impressed. I was still intrigued with fish tacos. I wanted to try them again, this time not fried. So, I looked around for a good recipe for fish tacos. I realized it wouldn't take much to make them myself. So I came up with my own little recipe.So how do I make my taco's? It's really a simple recipe. I use a mild fish, like tilapia or flounder, season it, then bake it in the oven. I like to top my taco with shredded cheese and a mango avocado salsa. Yum!
So here is all you need for my fish tacos…
1 12oz bag of frozen Flounder
1 Tsp chili powder
 1 Tsp cumin seed
1 Tsp garlic powder
Shredded cheese
Whole Wheat Tortilla shells
Salsa
1 avocado
1-2 tomatoes
1/2 of a red onion
1/2 of a mango
 2 Tbsp cilantro
1Tsp lemon juice
1/4 tsp of pepper
* Just a little note: When I cook, I never use exact measurements, so the measurements I put just guidelines. I suggest you season it to taste.

Directions
Preheat oven to 400 degree
Place flounder files on a baking tray.
Cover fish with seasoning.
Bake for 14 minutes (Follow baking directions on the back of package)
In the meantime chop all salsa ingredients into a bowl.
Remove fish from the oven and let cool.
When ready, assemble your taco and enjoy 🙂
I love these tacos! They are perfect for a quick healthy meal, that won't break your grocery budget.