I'm so happy it's Friday! I tried some new outfits this week. I'm sure some of my clothes are starting to look familiar, but I try to keep the looks new. Here are some of my favorite outfits from this week.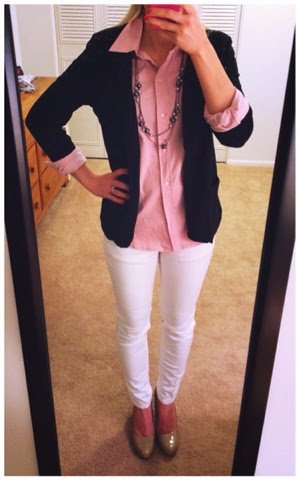 Black blazer- Forever 21
Pink Blouse- Hand-me-down from my mom.
White Pants- Target
Shoes- Target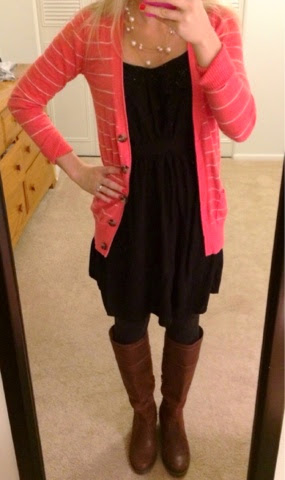 Black dress- Target
Sweater- Target
Boots- Target
Leggings- Charlotte Russe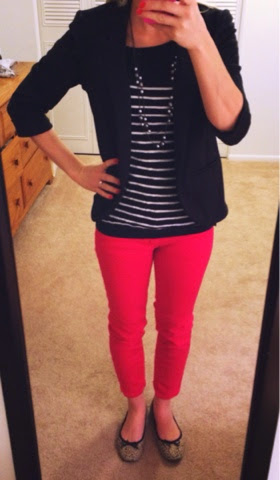 Blazer- Kohls
Pants- Kohls
Shirt- Target
Shoes- Old Navy