About a month ago I was going through a few dresses in my closet. I was trying them on to see if I wanted to keep them or toss them in the Goodwill bag. What I found was that on their own, I was not super excited about the dresses, but when I added a few accessories, it was like getting a brand new outfit!
The good thing about accessories is that you don't need to spend a lot. I try to keep a $10 limit when shopping for accessories. I usually have good luck at
Kohls
in the clearance accessories section. I also like to look in cheap stores like
Forever 21
,
Charlotte Russe
or
Wet Seal
. Those kinds of stores are great for buying trendy accessories. Many of my belts have either come from dresses that I have bought in the past or they were hand-me-downs from my Mom. Some I have bought when I find a good clearance deal and some I have bought at thrift stores. You can buy accessories anywhere, so it's always a good idea to keep an eye out for a great deal.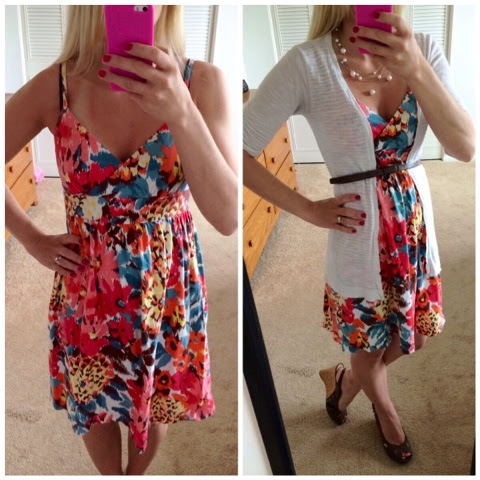 This is a dress I bought a few years ago at Old Navy. I really liked the bright flower pattern on the dress, but there is something about the cut of the dress that is unflattering. By adding a few accessories I was able to make the dress a more flattering fit to my body. The white long sweater adds a solid color and slims the dress down. The belt helps define my waist and the wedged shoes give me height.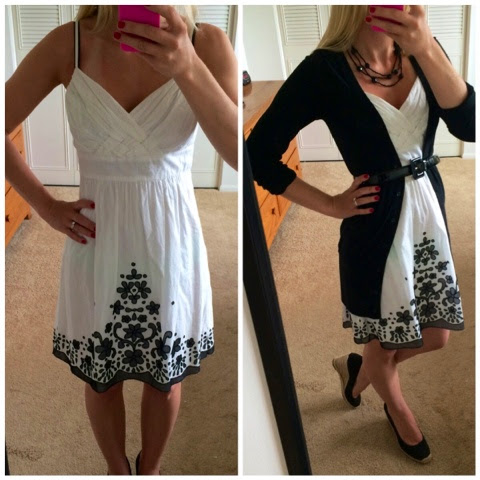 This is a Guess dress that I bought at a thrift store. I bought it because I didn't have any white dresses, but like the other dress, it fits me funny. The bust has a lot of extra material, which makes me feel heavy chested and disproportional. I added my black long cardigan to help slim down the top bust part. I also added a black belt and black wedge shoes. By adding these few accessories it helps slim down the dress and makes it much more flattering to wear.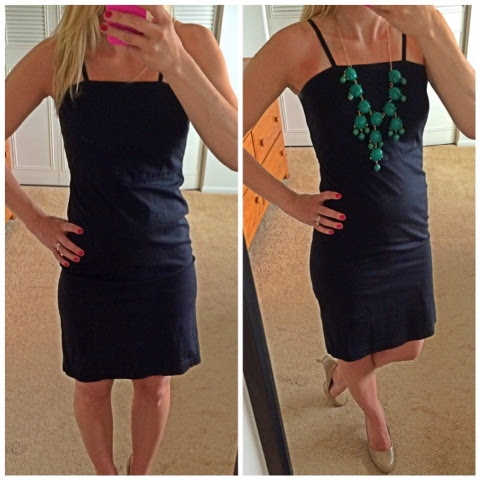 My favorite color for accessories is black. I love black and own a ton of black tops and dresses. Sometimes it's as simple as just adding a colorful necklace to blacktop or dress. This a plain black dress. I know everyone has one in their closet. I added my green bubble necklace for some color and my nude pumps. Now it's a dress you can wear to a wedding or any kind of special event.
Next time your looking through your closet and your sick of what you see, try accessorizing it. You might just find out that your have a brand new wardrobe!