*This post contains affiliate links.
Post updated 8/7/2019
During my sophomore year of college, a show came out on MTV about a bunch of drama prone high school students growing up in Laguna Beach, CA. This show was of course called Laguna Beach. Even though I was a college student at the time, I wasn't far from my high school years. My friends and I could definitely relate to the stories. But it was never the drama on the show that kept me watching. I loved watching the show mostly to see what the girls were wearing. There was one girl, in particular, that was my favorite. Her friends called her LC. I remember being obsessed with her chunky white purse, oversized sunglasses, and layered tank tops. I did my best to recreate her California teenage beach style looks. After Laguna Beach was over, I continued watching LC as she matured, moved to LA and became a fashion intern for Teen Vogue on The Hills.
Lauren Conrad continues to be a fashion inspiration for me as an adult. Her looks are so classic, practical and chic. I have to say, I might have to put her ahead of Kate Middleton on my fashion crush list. I recently read her book
Style
. After reading this book, and following her
lifestyle blog
, I've learned that there is not much that I disagree with this girl when it comes to fashion. I just love her basic fashion advice!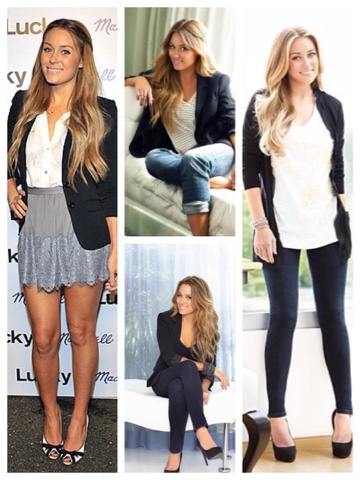 These are a few classic Lauren Conrad looks
With the
LC Lauren Conrad
line at
Kohls
, it makes it easy to recreate Lauren Conrad's looks at an affordable price. I absolutely love this line! I've found some really great deals on blazers, jeans, tops, and even jewelry. Being the bargain shopper that I am, I, of course, look through the clearance racks at
Kohl's
to find these clothes at a great price. Her line can be a bit pricy for me at times, so
Kohl's coupons
are also another great way to save money on her clothes.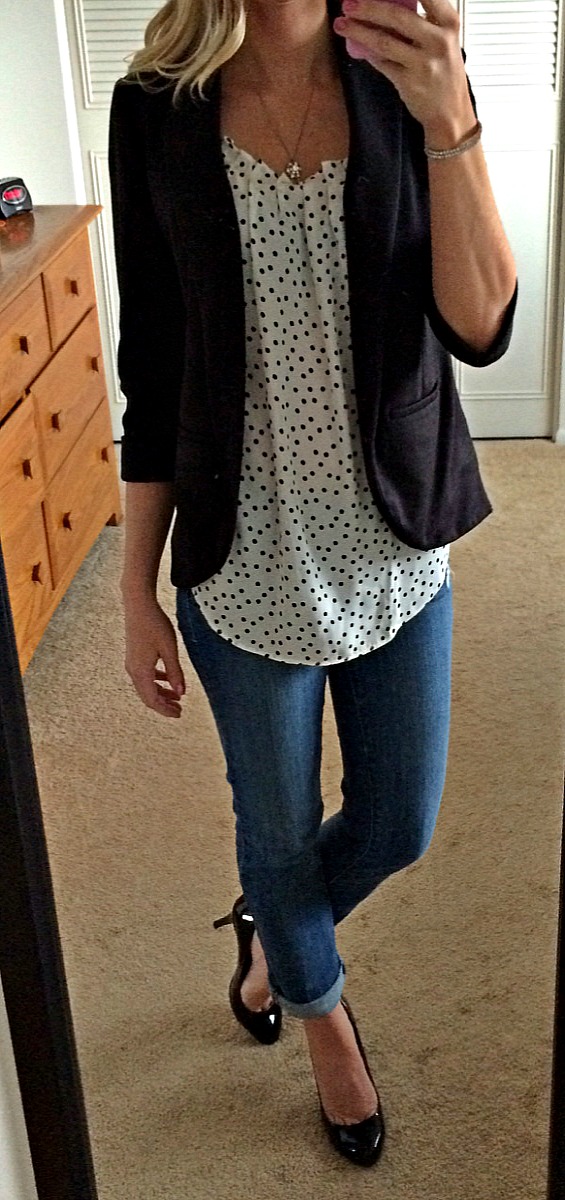 This look is completely from LC Lauren Conrad at Kohls, minus the shoes. The blazer (
Exact
) I found a year ago. (You can read about this shopping find
HERE
.) I used coupons, and I ended up spending around $12 for an originally $70 blazer. The jeans (
Similar, Similar)
were a clearance find for under $10, and the top (
Exact
) is new. It's my favorite top right now! I found it online at
Kohl's
on Cyber Monday. It was on sale for $19.99, but I used a 20% off coupon and got it for $15.99. I wouldn't say that it's one of my best steals, but it was definitely a great deal, especially because I just saw it on sale today for $24.99.
In Lauren Conrad's book
Style
, she talks about the importance of the LBD (Little Black Dress). I could not agree more about this. Black is my go-to color. I love it! When it comes time to picking out a dress, I always gravitate towards a black dress. You can't go wrong with black. You can dress it up or dress it down, add color or sparkle. Having a little black dress is a must-have in your closet, especially if you're trying to be a thrifty shopper.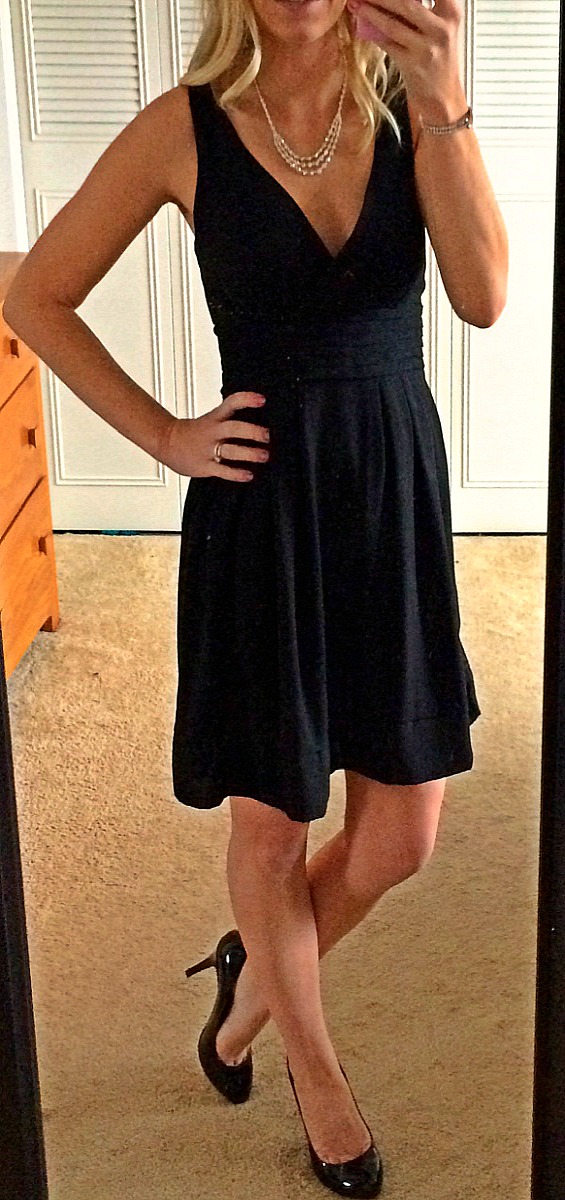 This is one of my favorite little black dresses (
similar
). I bought it at
T.J. Maxx
for my rehearsal dinner almost 4 years ago. I needed a dress, but couldn't find a typical rehearsal dinner dress, so I went with a dress that I knew best and felt the most comfortable in. Since then I've worn this dress to a handful of weddings and other occasions. I just accessorize it differently each time I wear it.
I love Lauren Conrad's casual looks. She does a great job of looking youthful, but also mature.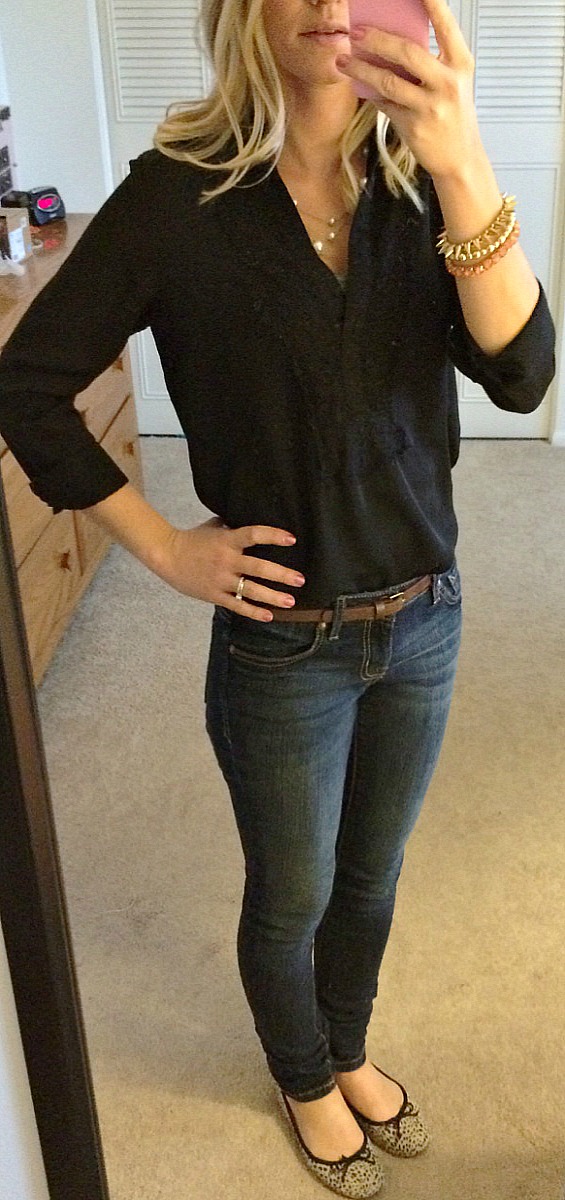 Here is my attempt at recreating her casual style. My shirt (Similar) is an LC Lauren Conrad clearance find. I tucked it into a dark pair of Jessica Simpson skinny jeans (Similar). Then I accessorized it with a skinny brown belt, leopard flats, and some fun bracelets.