While most of you were enjoying your long holiday breaks from work these past 2 weeks, I've been working. (If you can't tell, I'm just a little bitter about this. But don't feel too bad for me. I did get a few days off.) The one good thing about working over Christmas break is that I get a chance to play around with my wardrobe a little more than usual.
I've been doing a little bit of shopping here and there, so I had the chance to wear some of my new clothes this week. I also played around with my old clothes, creating some new looks for the workweek.
Monday
On Monday I got creative and tried out a layering look. I layered a denim button-down, under a striped long sleeve shirt, with a blazer on top. Being in the classrooms so much at work, this is not a look I would attempt on a normal day, but for the office this week, it worked out great.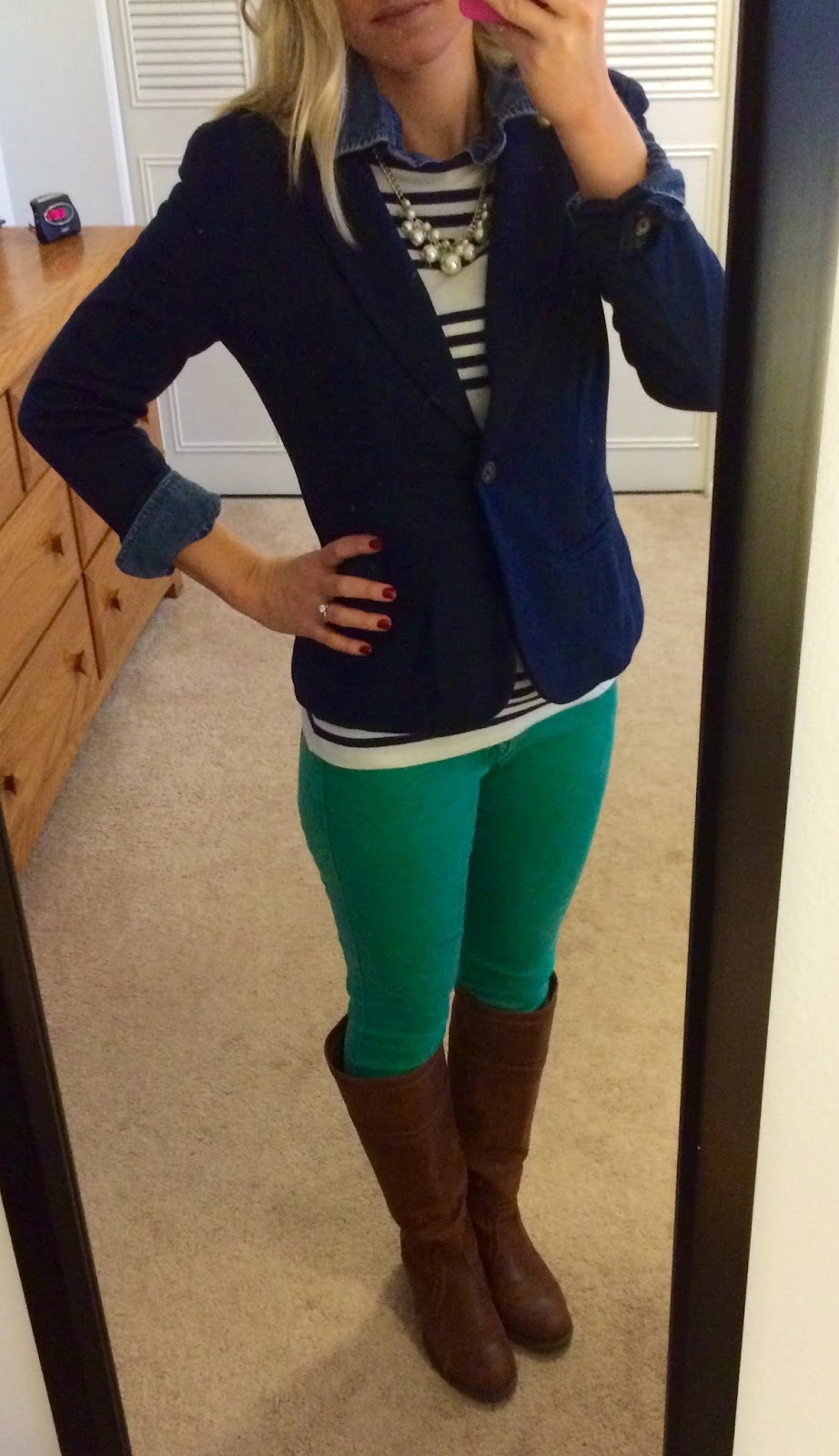 Navy Blazer- Target
Green Pants- Old Navy
Navy Striped Shirt- Old Navy
Denim Button Down- Target
Brown Boots- Target
Necklace (New)- Meijer ($7, I'm really loving this new accessory!)
Tuesday
I really love this polka-dot blouse. I can already tell that I'm going to get a lot of use out of it.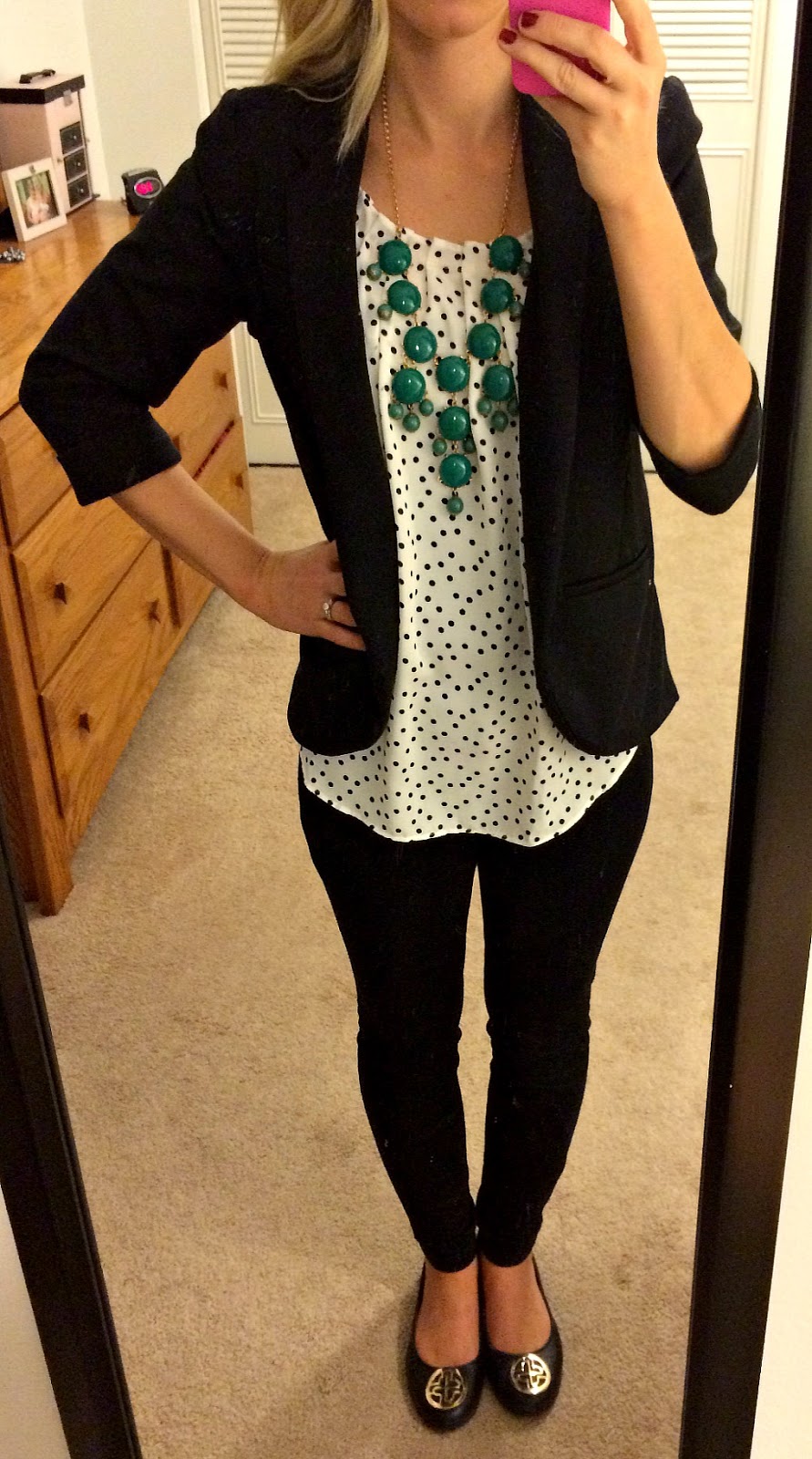 Black Blazer- LC Lauren Conrad
Polka-dot Blouse- LC Lauren Conrad
Black Jeggings- Jessica Simpson
Flats- Audrey Brooke
Necklace-
Charming Charlie
Wednesday
This black skirt is a hand-me-down from my mom. I loved that I had the chance to wear it this week. It's such a classic skirt. It's the perfect staple to have in my closet.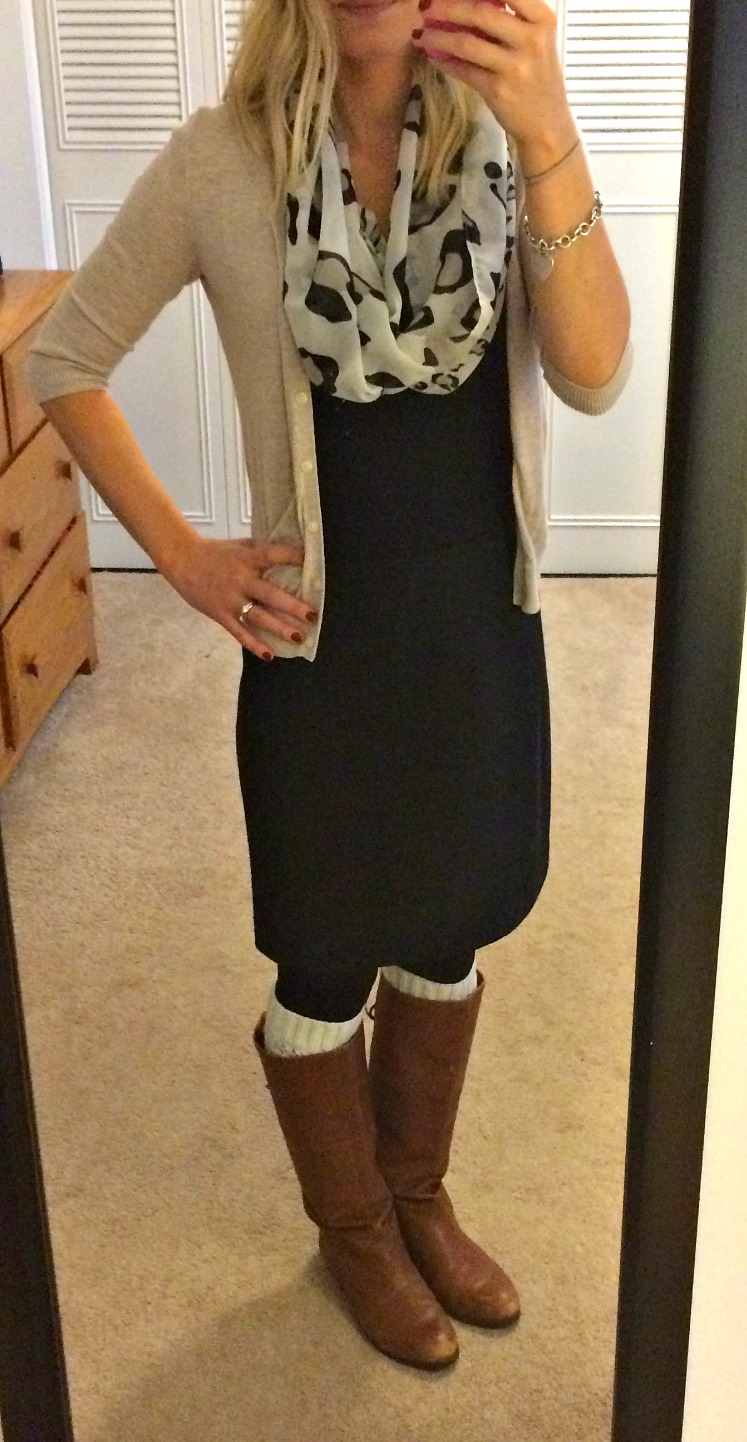 Black Tank Top- Old Navy
Sweater- Old Navy
Black Skirt- Ann Taylor
Scarf- Charming Charlie
Boots- DSW
Leg Warmers- Five Below
Thursday
It was nice having a day off in the middle of the week. I get excited any time I can wear jeans!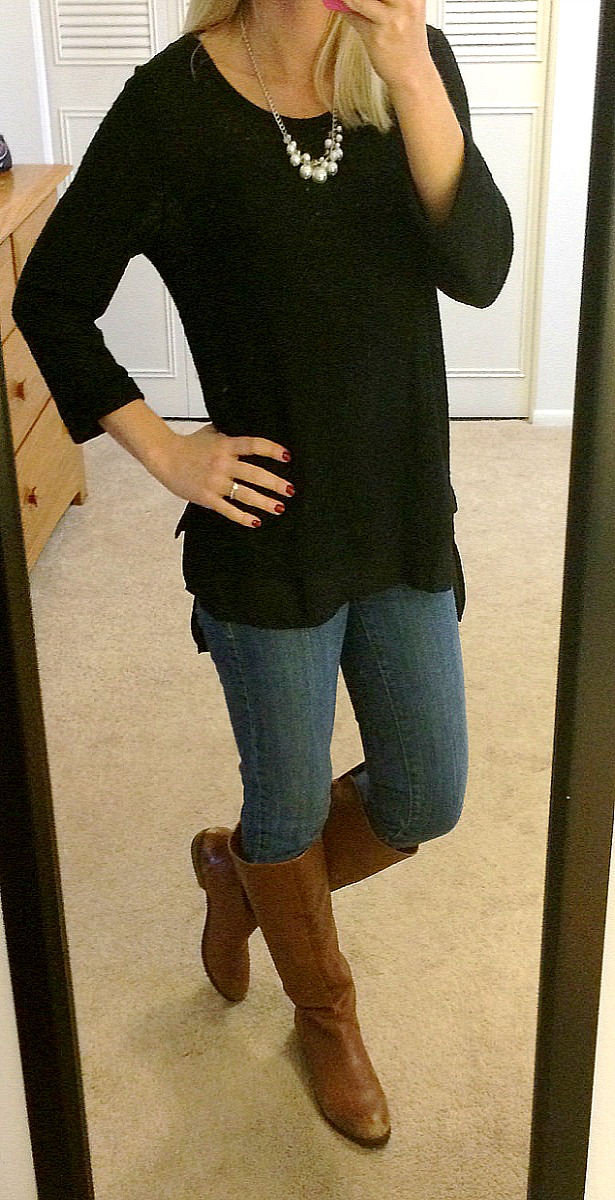 Black Shirt (new)- This is another Meijer find. I'm always surprised by the bargains I find while grocery shopping. This top was $5.
Jeans- LC Lauren Conrad
Brown Boots- DSW
Necklace- Meijer
Friday
This little sweater dress is nice and comfortable. It's perfect for my job.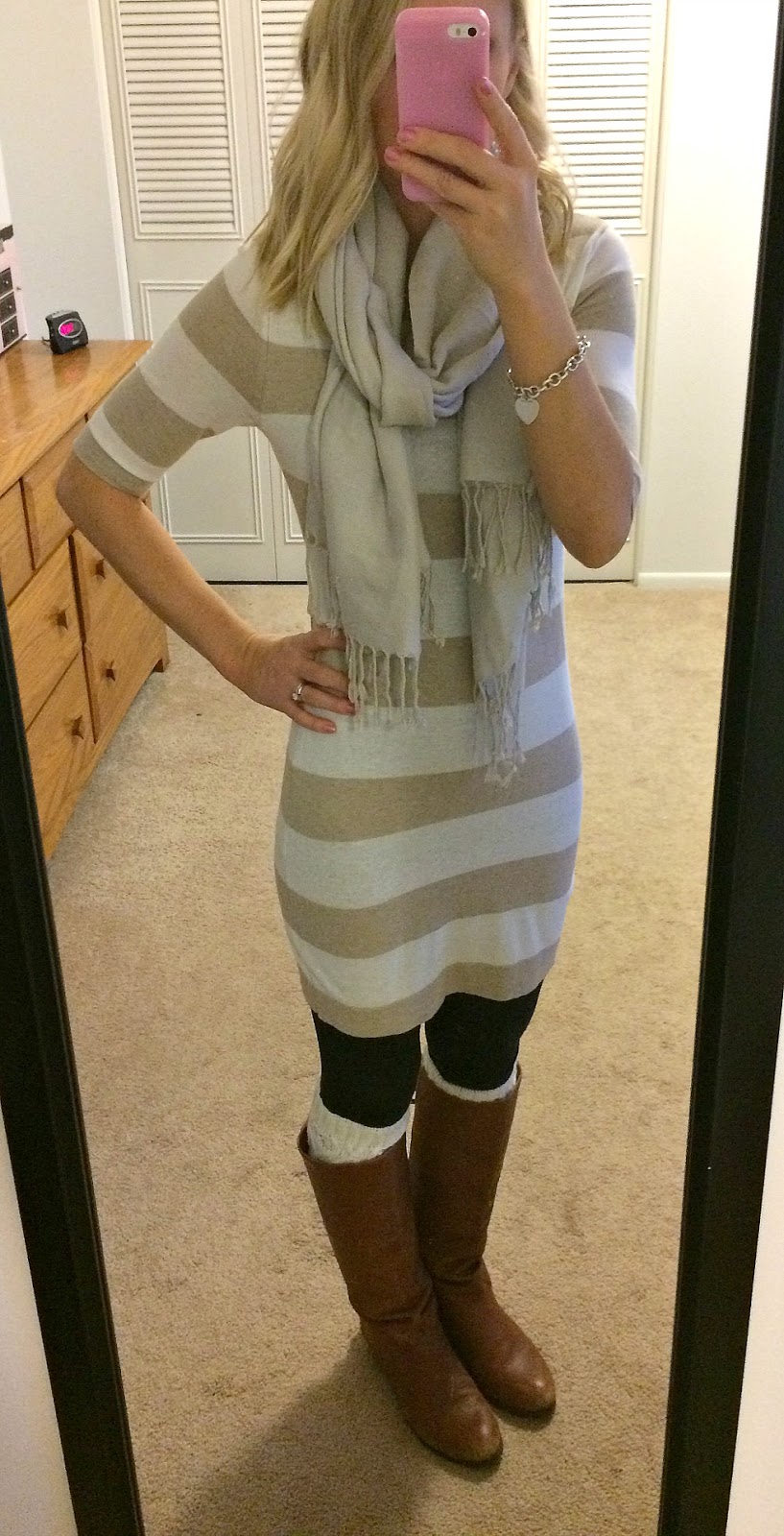 Sweater Dress (New)- TJ Maxx ($10 clearance find)
Scarf- Five Below
Leg Warmers- Five Below
Brown Boots- DSW

So that sums up my outfits for the week. I hope everyone had a Happy New Year!