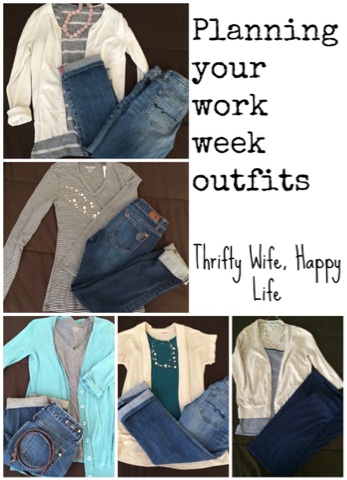 I know that there are some people out there who prefer to wear a uniform to work. They enjoy the feeling of knowing what they will wear each day. That's not me! I've had to wear a uniform in the past and I absolutely hated it! I feel that a uniform takes all the fun away from putting together an outfit. I feel that when I'm wearing something that I feel good in, I'm going to have a better day. That's why for me, planning out what I wear to work is important.
My job has a very casual, relaxed dress code. It's nice to be able to go to work and be comfortable, especially when working with little kids, but sometimes people can take a casual dress code a little too far. That's why I always try to put together something cute, casual and professional.
I sometimes find it challenging to put together my workday outfits because I always have to keep in mind that I work in a preschool classroom. We do messy art projects, their little fingers are always in their noses and don't even get me started about lunchtime. This is why to save time during the week, I try to plan out my outfits on Sunday night. It helps me brainstorm for the week ahead and saves me time in the morning. I lay my outfits out and pick out my accessories on Sunday night, then I fold up the clothes and lay them out in my bedroom, making it easy for me to grab my clothes without having to search for them in the morning. It works out well, and even saves me enough time to enjoy an extra cup of coffee if I want!
Here is an example of my outfits from last week. I tend to stick with jeans on most days, but Friday's are teacher workdays without the kids, so I get to wear something a little nicer on that day.
Shirt- Old Navy/ Sweater- Salvation Army/ Jeans-Salvation Army/ Necklace-Target
Shirt-Old Navy/ Jeans- Meijer/ Necklace- Kohl's
Shirt- Target/ Sweater- Target/ Jeans- Express/ Belt- Target
Shirt- Old Navy/ Sweater- Target/ Jeans- Salvation Army
Shirt- Target/ Sweater- Old Navy/ Maxi Skirt- Ross
I definitely encourage everyone to plan out their outfits! Try it this week and let me know how it goes! Have a wonderful week!