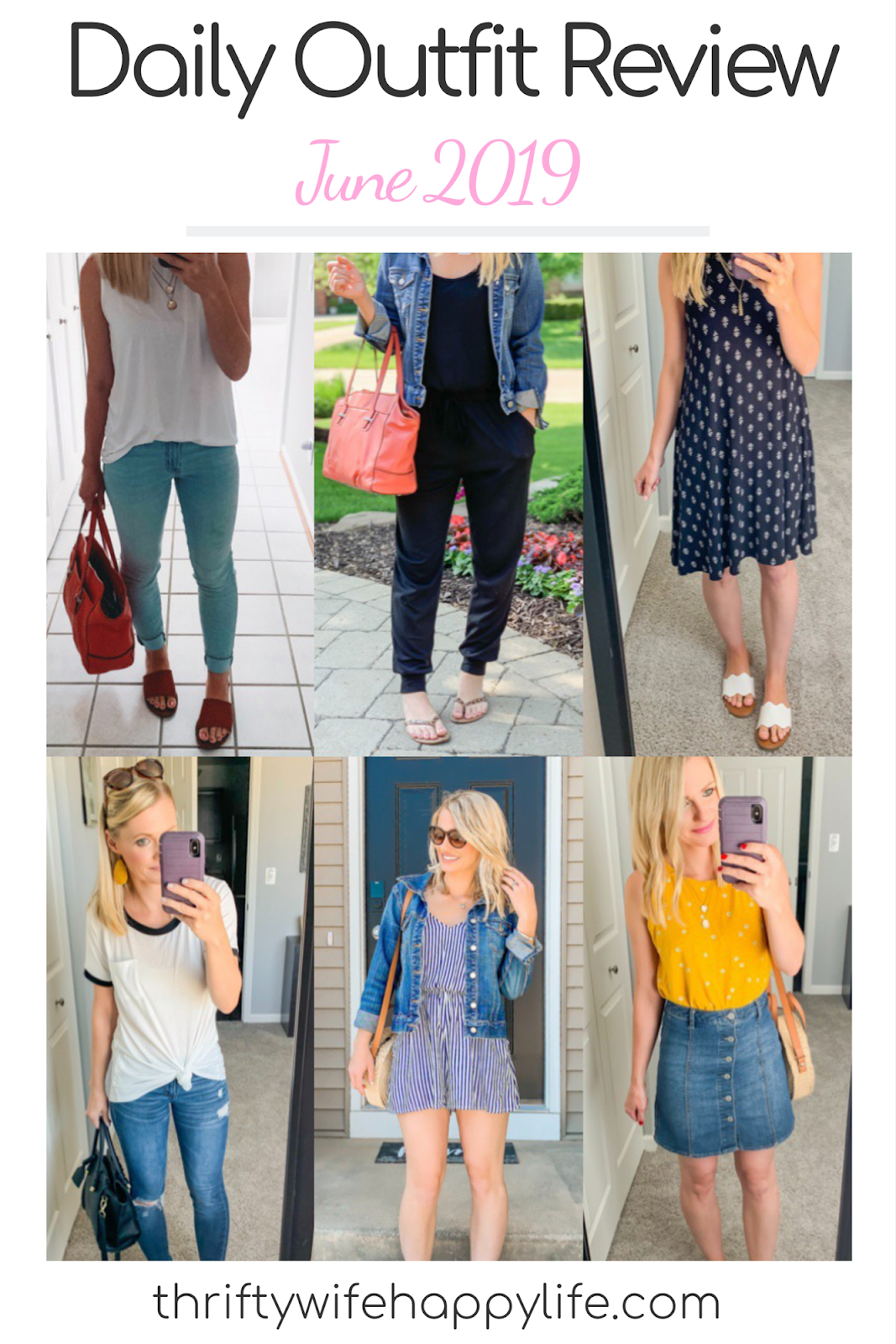 It's amazing how much things can change in one month.  I have to confess that I had a lot of mixed emotions about moving back to Michigan.  We had made a home for ourselves in Las Vegas, met some really great people and it made me sad to leave.  It was hard settling into my new life in Michigan.  Although I was in my home state, I still didn't feel like it was home at first.  When you make a huge decision, like moving across the country, you always question if your decision is the best choice for you and your family and I questioned that a lot during our move.  I'm happy to say that I am finally feeling really happy about our choice to move.  I'm really enjoying Grand Rapids.  Everyone I've met has been extremely nice and welcoming.  All of our friends and family are so excited about our return to the Mitten state, and it feels so good.  I've been enjoying the summer and appreciating the little things that I missed about the state of Michigan when I was away. 
One of the biggest changes for me this month, besides moving, has been not working.  My daily routine was always built around a work schedule, so not having that was an adjustment…but it's been a good adjustment.  I love how things are so much more flexible now.  I feel like I don't have a deadline and when things don't get done, there is always tomorrow to finish it.  I've been able to have a workout routine for the first time in years.  Plus I've had lots of time to work on blogging, which as you know that's something I'm passionate about.  Best of all I have more time for my family.  I feel like I have more patience with Jack because I'm not always tired and stressed from work.  I also get to have more time with Kevin.  When Jack is at school and he's home from work, we've been going out on date days and just getting the chance to spend quality kid-free time together, which I think all couples need.  It's been really good for our relationship.
With all the craziness in May, I never got a chance to do my monthly outfit review, but now that things are settling down and getting back to normal, I can post my June outfits.  You might notice a little change in my daily outfits because I no longer have to get dressed for work every day.  However, I still try every day to get ready for the day, even if I'm just hanging around the house.  As I've shared on Instagram, our house is brand new and it's one of the first homes built on the street, so we are dealing with all the construction of the neighborhood being built.  We are also dealing with a dirt yard with no landscaping.  My dirt has been making it into my pictures every so often, but that's okay because I like sharing reality. Here is my round-up for the month with a few ends of May outfits as well.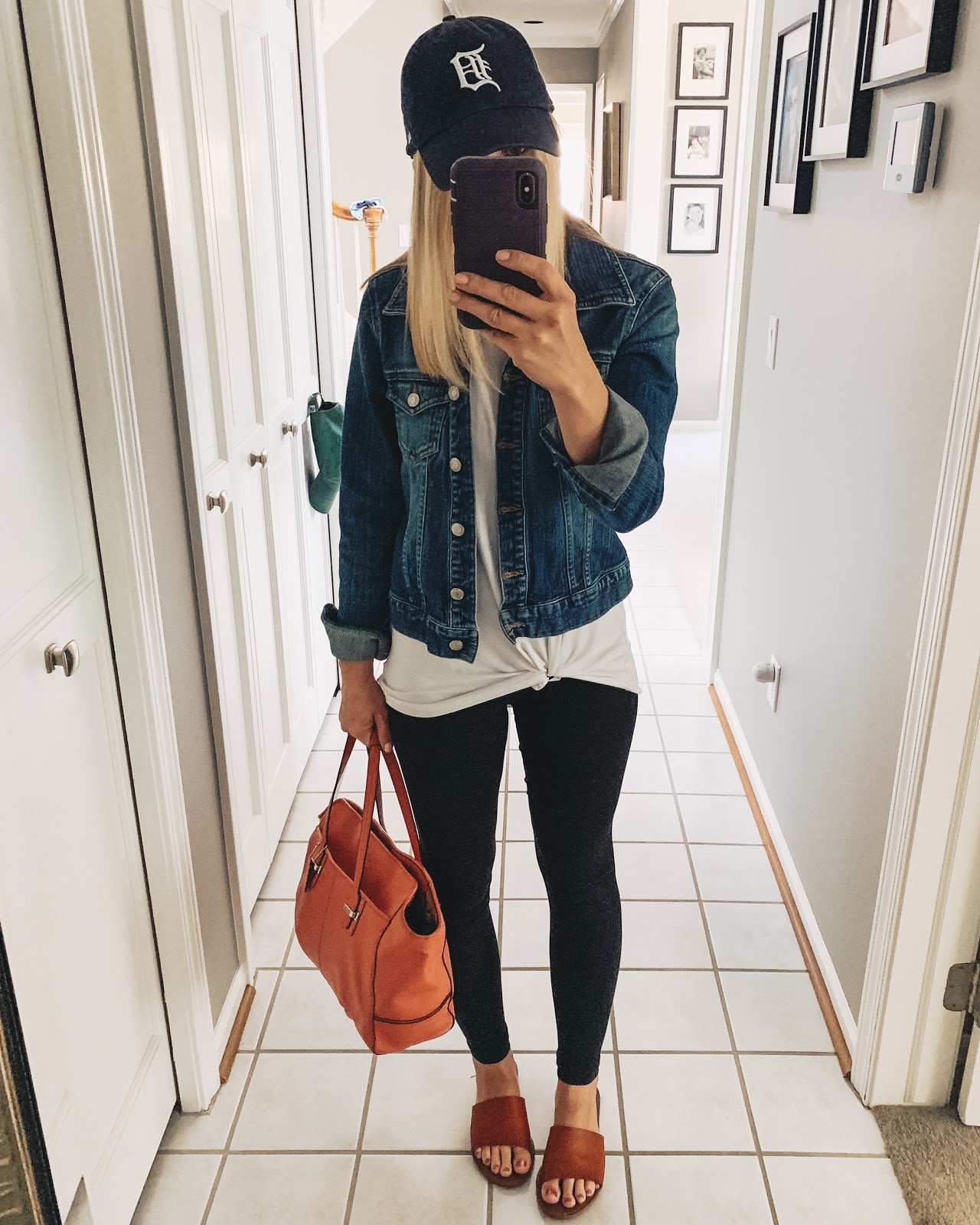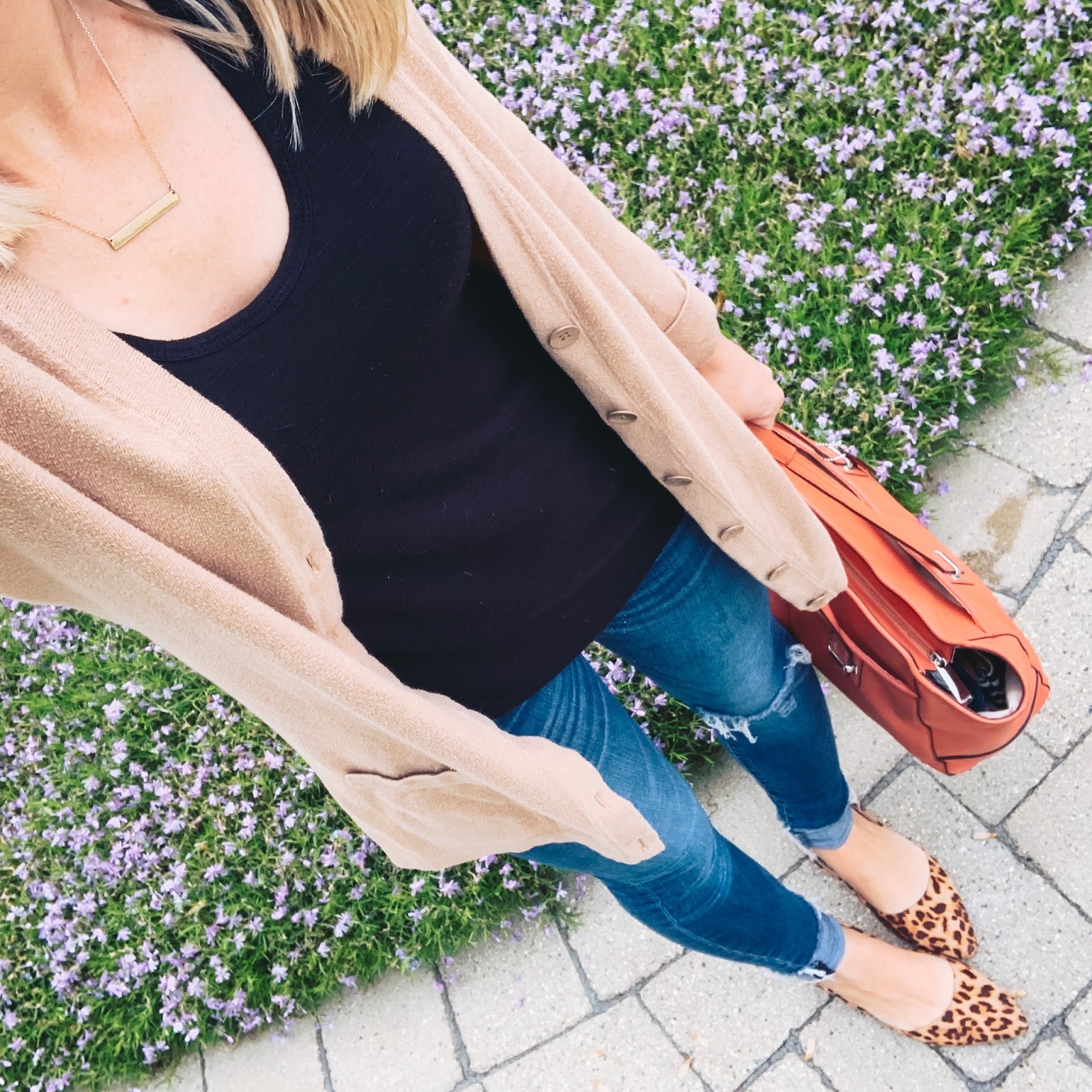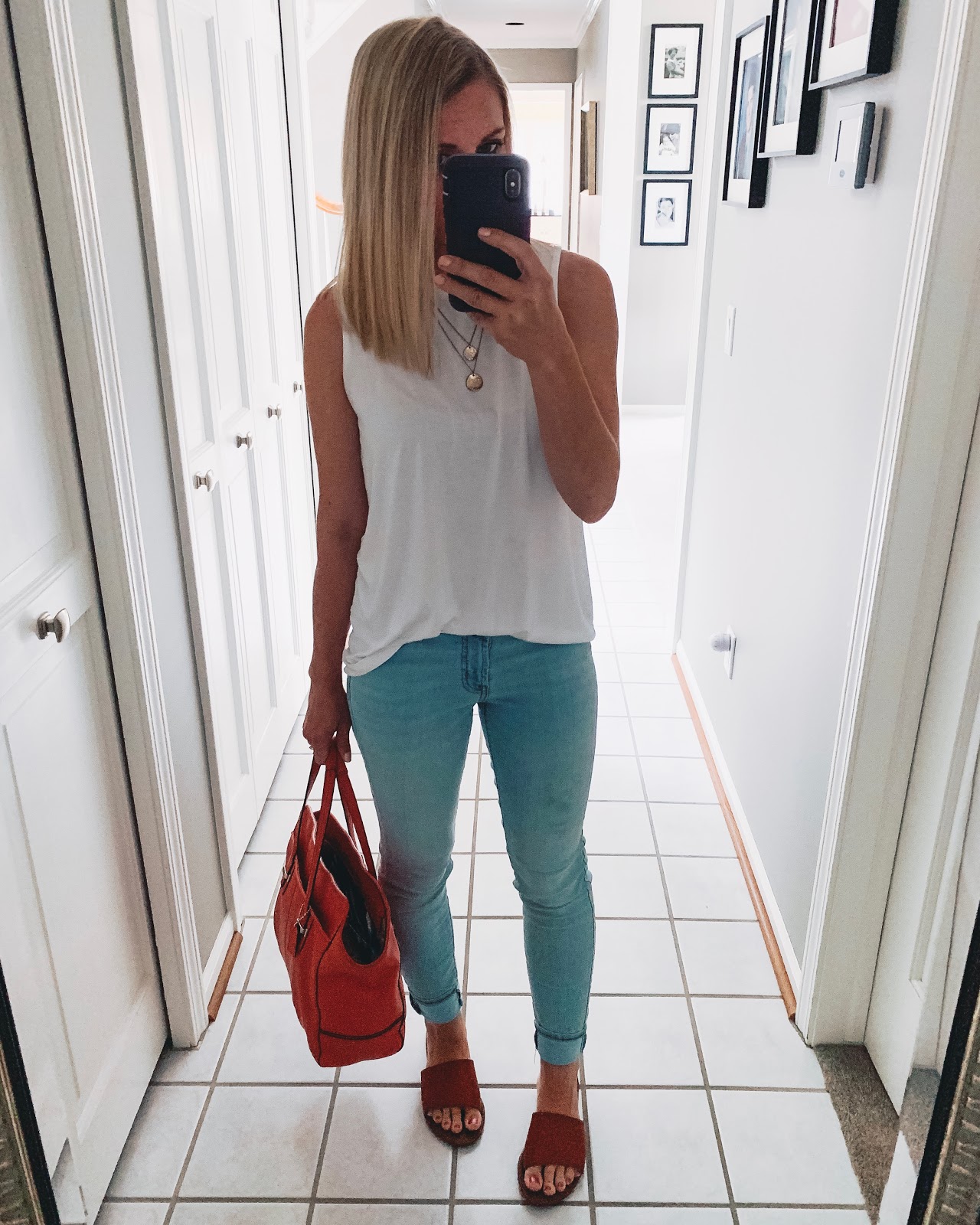 Jumpsuit-
EXACT
|| Jacket-
EXACT
|| Shoes-
SIMILAR
|| Purse-
SIMILAR
Top- SIMILAR || Kimono- EXACT || Shoes- SIMILAR || Purse- SIMILAR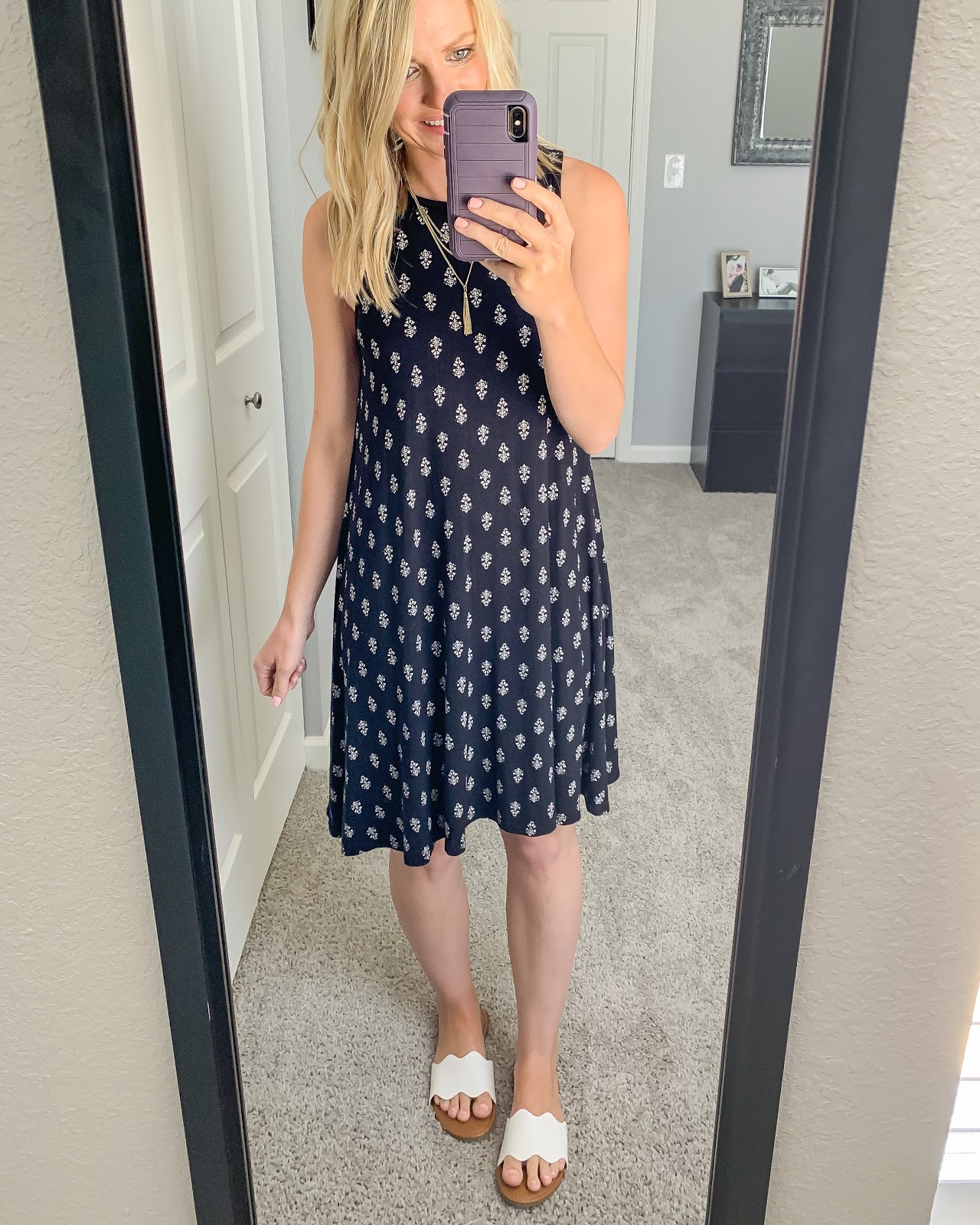 I hope everyone has a wonderful July.  Hopefully, I will have another round-up for July for you.  Don't forget to follow me on Instagram (
HERE
) and on the LIKEtoKNOW.it app (
HERE
) to see all my daily outfits.