With the holiday season quickly approaching, I've been thinking a lot about getting ready to do some Christmas shopping. To me, Christmas is so much more than just gifts. It's a time to count my blessings and try to give back in some way or another. That's why this year, I've been doing a lot of thinking about purchasing gifts that give back.
I love how there is such a big movement right now with more and more companies being charitable and trying to use their business to better the world. I've been doing a lot of research to find some gifts to purchase this season and I've found that you can find a gift that gives back for pretty much everyone on your shopping list.
Here is a list of some of my favorite companies and gifts that give back.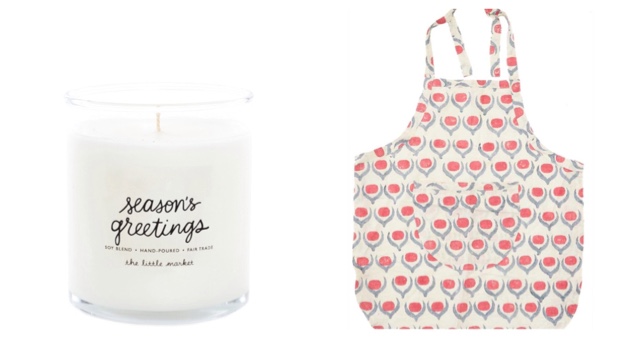 One | The Little Market
The
Litt
le Market is a fair trade online shop that was co-founded by one of my favorite entrepreneurs, Lauren Conrad. The company helps support artisans and empower women from all over the world. While browsing their website, I found a number of beautiful and creative gift ideas that were also quite affordable. I really love these soy blend holiday candles. They would be perfect for a teacher gi

ft or co-worker, even a friend or family member.
I also love these
cute little aprons. Aprons always make great gifts, because they are not something most people buy for themselves.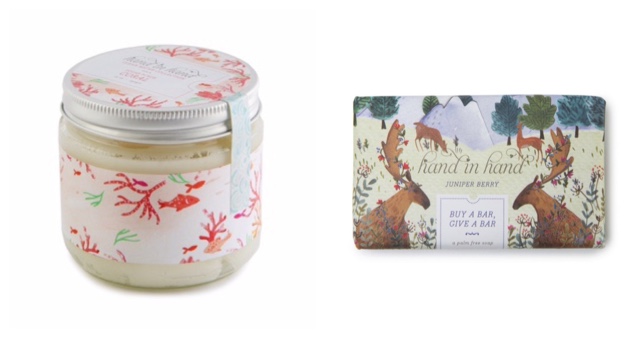 Two | Hand in Hand Soap
Hand in Hand Soap is a company that I came across in my search for charitable companies and I was drawn to them because of their products and their affordability. For every bar of soap that you buy from
Hand in Hand
, they donate a bar of soap and a month of clean water to a child in need. They sell bar soap, bath salts, candles, lotion and all kinds of fun bath products. It's a great place to find gifts and I love that they sell their products at
Target
! It's perfect because you don't have to go anywhere fancy to find their soaps. I am eager to try out their
Coral Sugar Scrub
and the
Juniper Berry Bar Soap.
These also make great teacher gifts!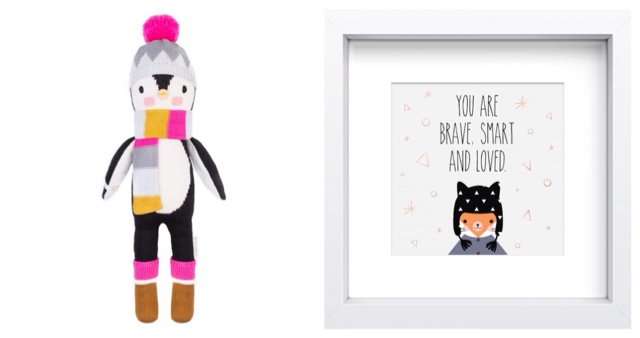 Three | Cuddle + Kind
This is my first Christmas as a mom, so I decided to look into baby and kid companies. I ended up finding Cuddle and Kind, which is a really great company that gives back to children. For every dollar you spend, they provide 10 nutritious meals for children around the world. I love their adorable hand-knit dolls. I thought that this doll, Aspen the Penguin would be such a cute gift for a little one in your life. I also love the wall art. It is the perfect gift for an expecting parent this holiday season. I know that I would have loved one of these adorable gifts for Jack while I was pregnant last year.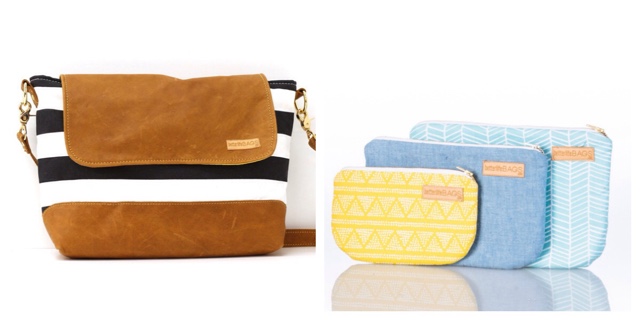 Four | Better Life Bags
I was so excited when I came across this company, Better Life Bags, because not only do they sell handbags, which what girl doesn't love handbags? But their business is set up to help support local women from low-income households in Detroit, MI. With me being from the Detroit area, this company's mission is really close to my heart. They sell custom made handbags, made by women living in Hamtramck, Michigan, which is a very culturally mixed area of Detroit. I love that you can pick out your own material for your bag and design it however you want or you can pick from their collections. I really love this black and white striped crossover purse, also these cute little nesting pouches are perfect for organizing your purse or closet. I definitely encourage you to check them out and learn more about their mission.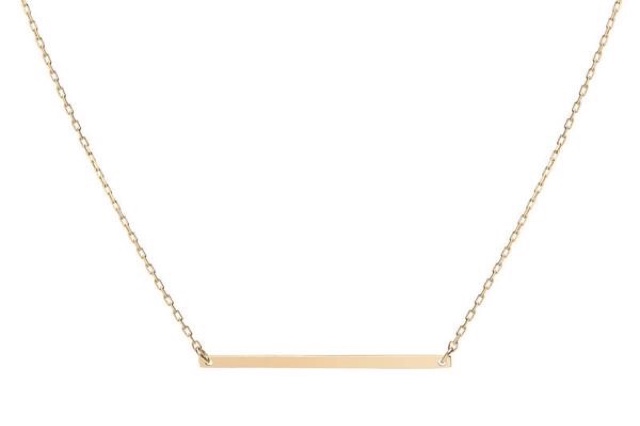 Five | AUrate New York
If you are in the market to splurge on something special for someone, or maybe you are making a wishlist for your significant other, AUrate New York is a company that sells beautiful gold jewelry. From white gold, to yellow gold and rose gold, they have it all in beautiful modern styles. I'm really in love with their collection of necklaces, especially this absolutely gorgeous gold bar necklace. What I love most about this company is that with every purchase that you make, the company donates a book to an underprivileged child. Being a preschool teacher of low-income children, I realize how important this mission is. So many of the children that I work with do not have books in their homes, so it's my job to encourage them on how to find books and teach them the importance of early literacy. That is why I love that this company is giving back through reading! I would definitely recommend checking out their site and browsing their beautiful jewelry collection.
That's my list, I hope these companies will inspire you the same way they did for me. What are some charitable companies that you will be shopping with this year? I'd love to hear them!