I love national holidays like Memorial Day, President's Day and Labor Day. It's not just because it's a day off work or a day to honor our country, but because it's the best time to find great deals at thrift stores. Stores like The Goodwill, Salvation Army, and Savers have all clothes in their stores 50% off. I find that pretty exciting!
I started off my Memorial Day with a trip to Savers Thrift Store. I had never been there before, but I have heard a lot of good things about it from my coworkers, so I was excited to check it out. I did have pretty low expectations, since all my thrift store trips so far in Nevada have been disappointing, but not today. Today I had some good luck, and I'm pretty thrilled with my purchases. All the clothes, shoes and accessories at Savers were 50% off. The store had a great selection with a nice layout. Everything was sorted by style and size. I got there right at 9:00 am when they opened, and I'm so glad I did because the store was packed. I wasn't really in need of anything, but I ended up finding some great deals I couldn't pass up.
Here are my finds from my shopping trip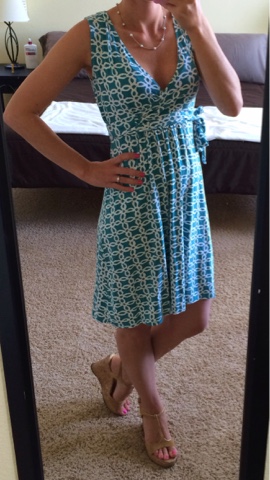 This was one of my favorite finds. It's a cotton wrap dress from Target. It was regularly $3.99, but I got it for 50% off of that. I love the summery print!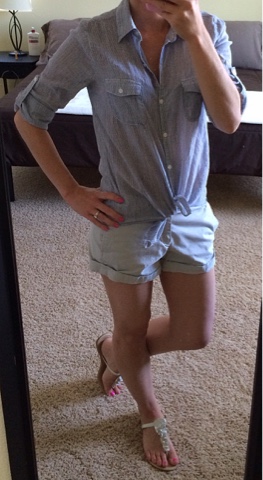 I also found a couple shirts. This button-down top is super lightweight, it's the perfect button-down for summer. It was half off of $3.99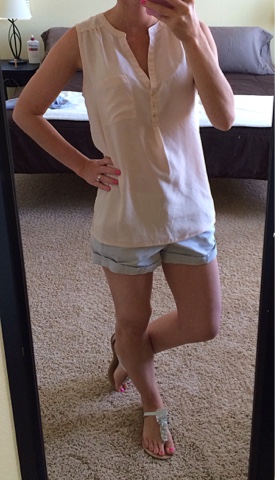 This top is another cute summer top that I found from H&M. It was half off $4.99.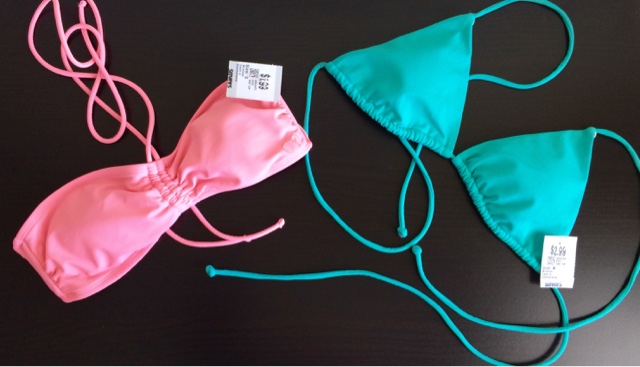 I'm also pretty excited about my bathing suit tops. I would never buy bathing suit bottoms at a thrift store, but I see nothing wrong with buying some tops. I love mixing and matching my bathing suits. These two tops were 50% off of $2.99 and $1.99
My grand total for these 5 items, with tax was $9.97. You can't beat that!
If you didn't get a chance to get to the thrift store this Memorial Day, don't worry, 4th of July is right around the corner.