I always feel like the weekends just fly by, even when you had a quiet one. This weekend I didn't do much, but that didn't hold me back from putting together some cute outfits. I always feel like getting ready and putting on something that makes you feel good can totally turn around your day. I especially feel like it's important to try and look your best while you're pregnant. Pregnancy can be a really exciting time, but it can also be kind of lonely and depressing at times. There is just so much going on with your body changing and hormones that it's easy to get down sometimes. Dressing cute can really help with all those emotions. Besides, when you really think about it, pregnancy is a very short time in your life, so you really need to embrace this time and have fun with your changing body.
Here are my looks from the weekend.
Saturday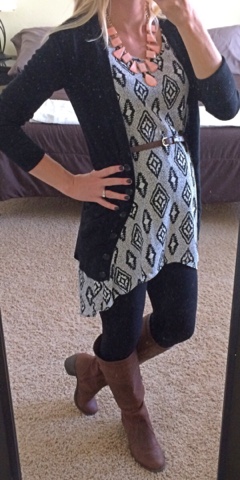 Tunic- Kohl's
Leggings- Kohl's
Cardigan- Target
Belt- Target
Boots- Target
Necklace- Charming Charlie
Sunday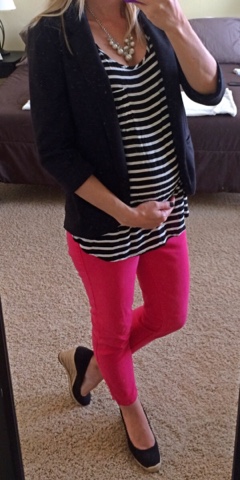 Top- Walmart
Pants- Kohl's
Shoes- Target
Blazer- Kohl's
Here is my bump picture for this week. He has definitely been doing a lot of growth in the past couple of weeks. He's also moving A LOT! The other night I thought he was trying to break out. It's such a cool feeling, I can't even describe it.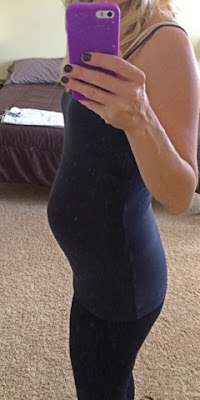 22-week baby bump
Have a great week!