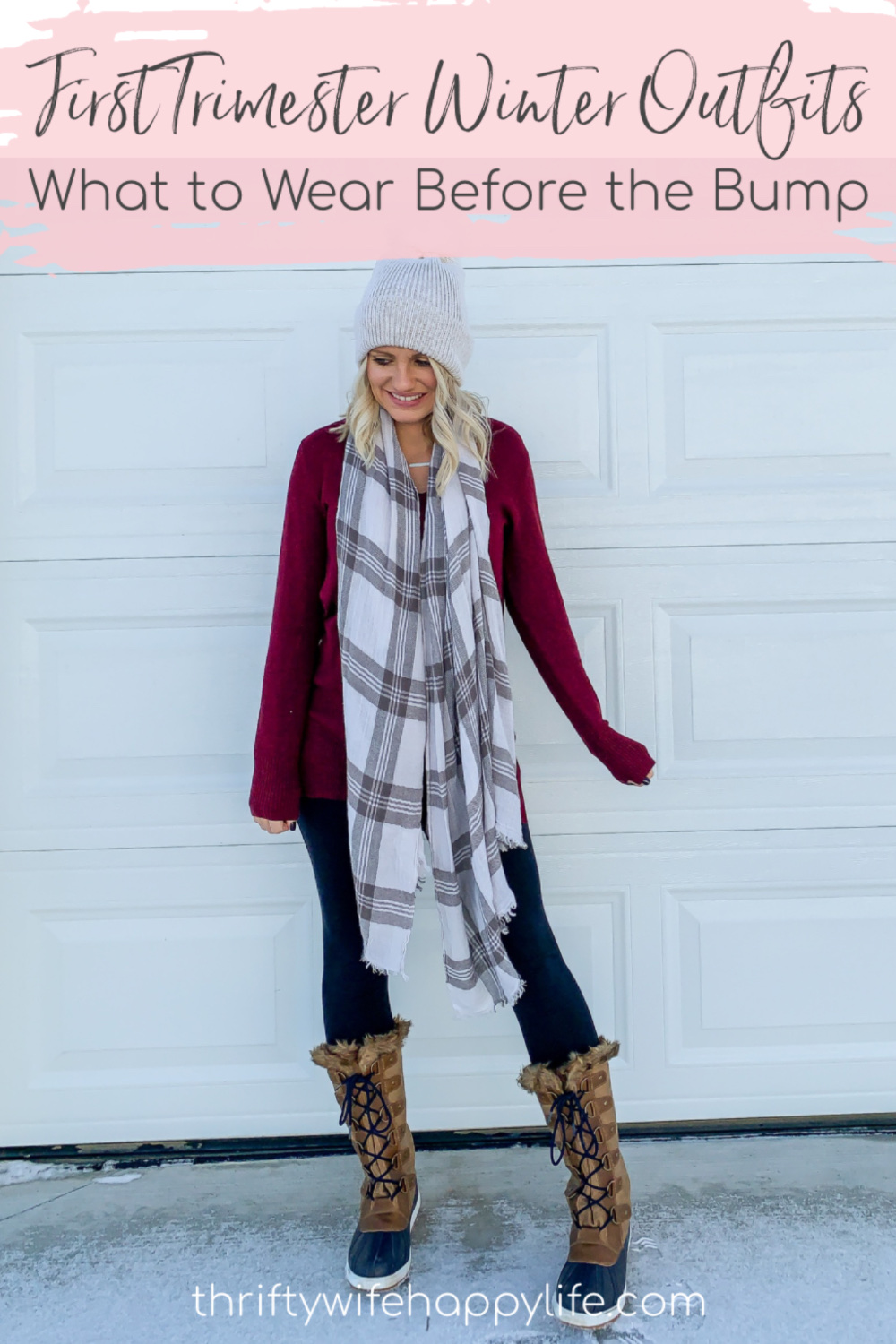 This post contains affiliate links which means by clicking on and/or making a purchase through a link I will earn a small commission for this blog.  Thank you for your support!
When you are in your first trimester and early second trimester, it's often hard to figure out what to wear.  You might be feeling your body changing, but to the outside world around you, it may just look like you ate a big lunch.  I like to call this stage of pregnancy the "before the bump" stage.  For me, I just want to be comfortable during all the stages of my pregnancy, so figuring out how to dress for each one is important.
With my first pregnancy, I went through the "before the bump" stage during the summer months and early fall.  I wore lots of loose-fitting dresses and cotton maxi skirts to stay cool and comfortable.  This time around I'm going through this stage during the winter months.  I often find winter to be a little trickier to dress for, just because the weather requires so many more clothes.  But when you are early in your pregnancy, winter can actually be the perfect season for dressing your bump before it's actually a visible baby bump.
Here are the 5 clothing items that have been my saving grace over the last 4 months along with 5 winter outfits of how I've been wearing these items.
Leggings
I've been all about leggings with this pregnancy.  They are just the most comfortable pant to wear during the winter months, but even better if you're pregnant.  In the early stages of your pregnancy, you should be able to get by with just wearing high-waisted, non-maternity leggings.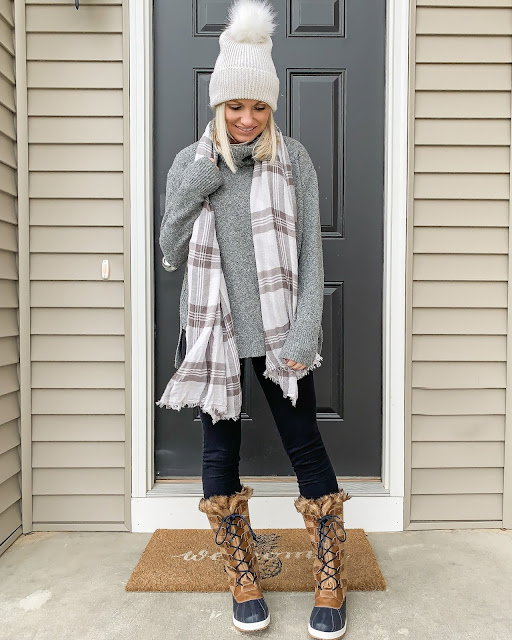 Sweaters
I love wearing oversized cozy sweaters right now.  They cover my bump perfectly, plus they keep you nice and warm during the winter months.  I have mostly been wearing my longer sweaters, like the one I'm wearing above.

Tunics
Tunics are great throughout your pregnancy.  They are long enough to wear with leggings and they are often roomy enough to accommodate your growing baby bump. I've been loving this
tunic sweater
I bought at
Old Navy
recently that I'm wearing above.

Low-rise jeans
I had to retire all my high-waisted jeans early in my first trimester due to the bloating I was feeling.  I'm so glad that I have a number of low-rise jeans that I could wear.  Low-rise stretchy jeans are the most comfortable jeans to wear when you have a growing belly.  I plan to wear my low-rise jeans through the rest of my pregnancy, just like I did with my first.  I just leave them unbuttoned and wear my belly band over them once my belly gets really big.