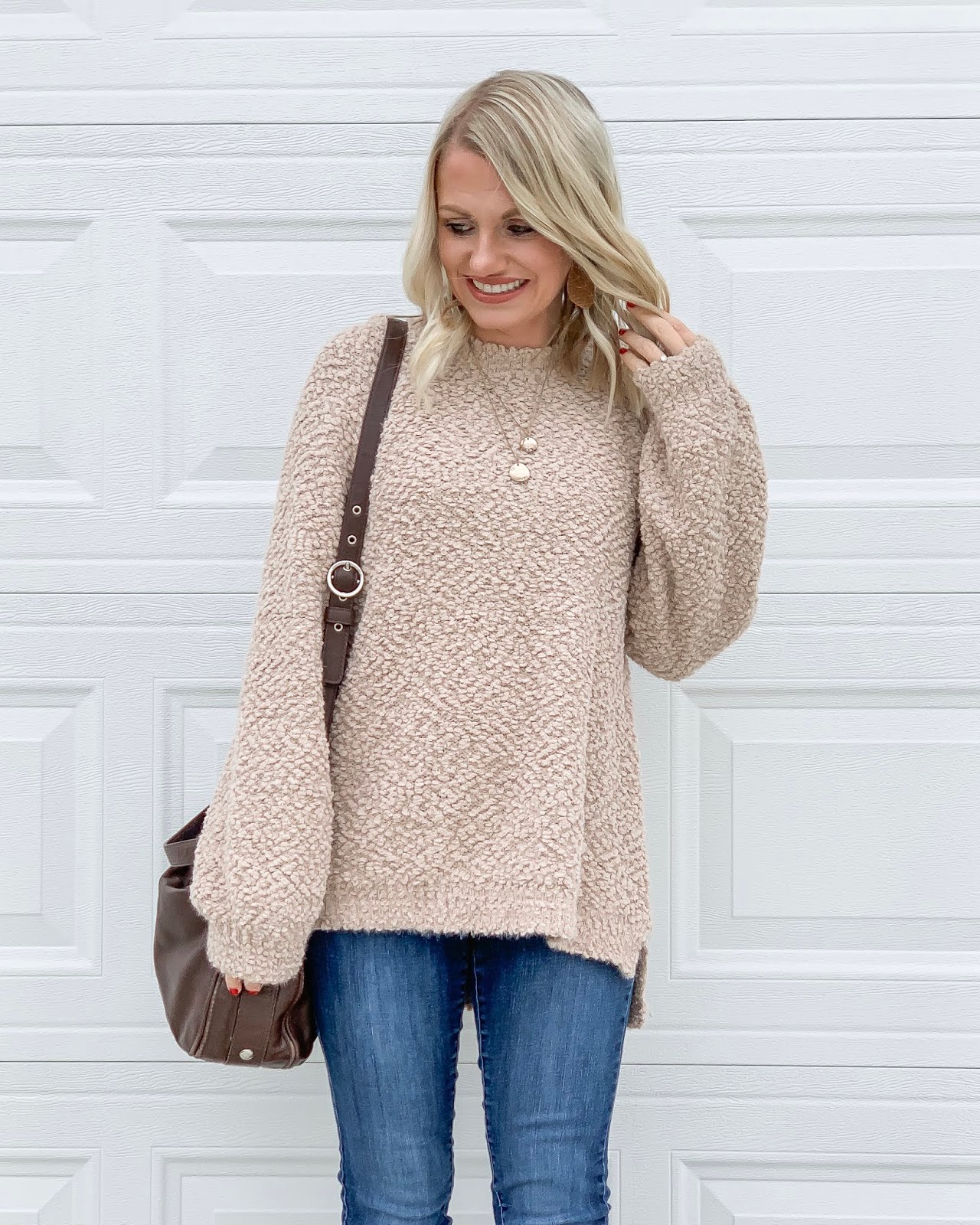 *This post is sponsored by PinkBlush.  It also contains affiliate links, which means by clicking on and/or making a purchase through a link I will earn a commission for this blog.  Thank you for your support! 

All I want for Christmas is my second trimester and I guess Santa is delivering because I am finally 14 weeks.  I'm so excited because from what I remember with my first pregnancy, the second trimester was definitely my favorite stage of being pregnant.  It's a very exciting time of your pregnancy because you start to feel the baby move around and you get to watch your bump grow.  Speaking of a growing baby bump, I am already starting to get a little bump.  It's not huge and most people might just think I've just been eating too many Christmas cookies, but I'm definitely feeling a tightness in my clothes.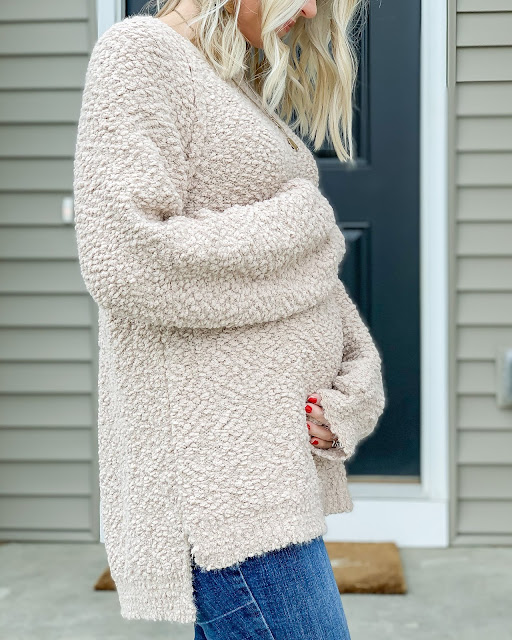 I'm actually pretty excited about the time of year that I'm pregnant this time around.  Most of my bump growing will be during the winter months, which is the perfect time of year to hide under lots of layers.  It's not that I don't want to show off my baby bump, but when you are at that awkward stage in your pregnancy when people can't tell if it's a baby or a food baby, sometimes it's nice to wear something that can hide your midsection with. 
When it comes to maternity clothes, I am a total minimalist with the number of maternity clothes I purchase.  Last pregnancy I bought 3 items… jeans, a dress, and a belly band.  I plan to buy a few extra items this time around, but not too many more.  To be honest it's super easy to get by wearing your normal clothes.  You just have to make sure that your clothes are long enough, stretchy enough and loose enough to form with your growing bump.
This winter, I've been looking for cozy sweaters to wear over my growing bump.  This
popcorn knit bubble sleeve high-low sweater
from
PinkBlush
was exactly the sweater I was looking for.  I looked at their maternity sweaters, but I decided to go a sweater from their
women's department
in my normal size of a small for a few different reasons. For one,
PinkBlush
clothes usually run a little big on me, so I knew a small would fit fine.  Another reason I went with a women's size is that I want to wear it again next year when I'm not pregnant.  I'm all about getting the most out of my clothes, so I'm not going to get something that I can only wear when I'm pregnant, especially with this being my last pregnancy.