I hope everyone had a great workweek. I'm so happy that the weekend is here. The last couple of weeks have been so busy, I'm looking forward to spending a quiet weekend at home with my boys.
As promised, I've been trying to step up my work week wardrobe a bit. The weather is finally cooling down, so I can actually wear more of the clothes in my closet. This week I kept it simple for work, as always. I feel like these days a lot of people have a casual work dress code like mine. My outfits are good ideas if you have a relaxed work dress code. Because I work with kids and I'm also a mom, my work looks are also great if you're a stay at home mom or work as a nanny. Just because you're around kids all day doesn't mean that you can't dress cute. Right?
Here are my work outfits from this week.
Monday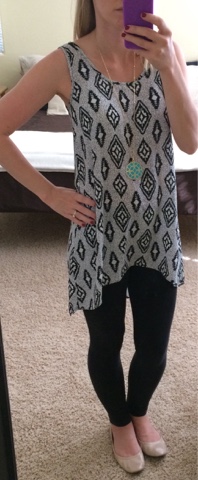 Top- Kohl's
Leggings- Forever 21
Necklace- Nordstrom Rack
Shoes- Target
Tuesday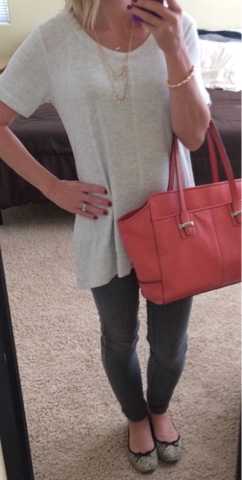 Top- Nordstrom Rack
Jeggings- Old Navy
Necklace- Nordstrom Rack
Shoes- Old Navy
Wednesday
Cardigan- H&M
Jeggings- Old Navy
Shoes- Target
Thursday
Cardigan- H&M
Jeans- Meijer
Shoes- Target
Friday