Last weekend, I had the opportunity to attend a bloggers brunch hosted by
Christie Moeller
at
Neiman Marcus
here in Las Vegas. It was such a treat for me to attend an event surrounded by so many talented and creative women. I have to say that one of the major high lights for me was sampling some of the latest beauty launches for fall at Neiman Marcus. We sampled luxury brands such as
Jo Malone
,
Clive Christian,
Fresh
,
Tom Ford
, and
Kevyn Aucoin
. I may be the Thrifty Wife, but that doesn't mean that I don't have a soft spot for the finer things. I even won a $100 gift card to Neiman Marcus!!
Here are just a couple pictures that I took from the morning.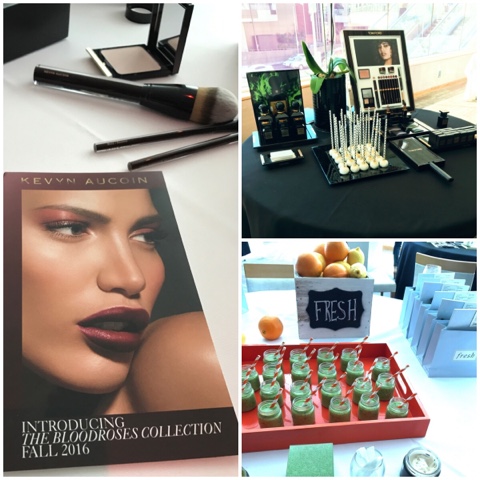 These are just a few of the fabulous table displays.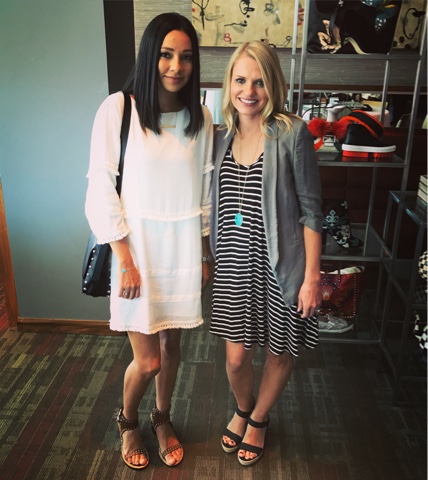 Me and my friend and co-worker, Lori. Her Instagram page @stylewithlori is a great place to find great style inspiration.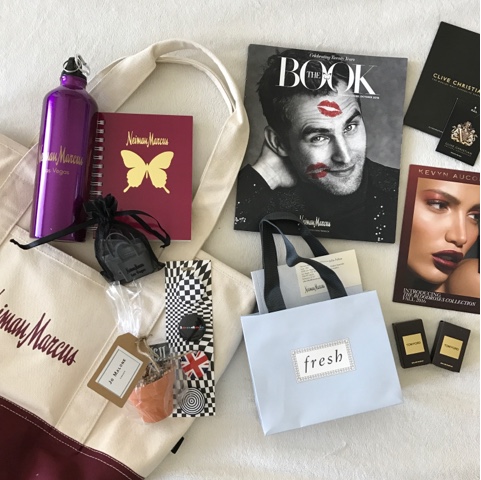 The goodie bag I came home with. I can't wait to try out all my new samples!
For me, one of the best parts of the brunch was having the opportunity to mingle with the other bloggers from Las Vegas. It was such a privilege for me to meet so many other talented bloggers. One thing that I love about blogging is that there is this awesome blogging community that is out there. It was nice to have an event where the small community of bloggers who exist here in Las Vegas can meet and support each other.
I started this little blog over 3 years ago and I've never thought of it as more than just a hobby. It's just a place for me to share my interests and passions with others. As you get older in life, your friendships change. With careers, husbands, and babies it gets harder to keep in touch with the people you have the most in common with. I love that I have this space to communicate with my friends and family. Even more, it's exciting that I get to share my interests and ideas with new readers who come across my blog. I just love having this creative outlet to share with all of you.
Honestly, I'm honored that anyone actually reads my blog. Every time I get a repin on Pinterest or a new follower on Instagram or a like on Facebook, I'm so flattered. I learn a little more about blogging each day. Even though life gets busy with work and my family, I know that I always have my blog to turn to as my own space. Thank you to everyone who has supported me and read my posts over the years. I love hearing from you and I'm so grateful for everything! I hope that you continue to stay with me and keep following me to find out what I'm up to next.