Whenever I have a Monday off work for a holiday, I always try to make a trip to
Savers
to check out their sales. This President's Day, I couldn't help myself but to drive up and check out the 50% off sale. I wasn't looking for anything in particular, but I ended up finding some really cute things at a great price as always!
Here are some of my findings. I put together a few looks that I can't wait to wear!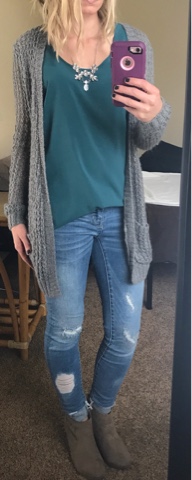 This grey Target cardigan was only $3. I love cardigans and grey goes with everything. I thought it looked really nice with this teal tunic, which was only $3 as well.

I really liked this olive green long sleeve top. It's super lightweight and it has a nice fit. It was only $2.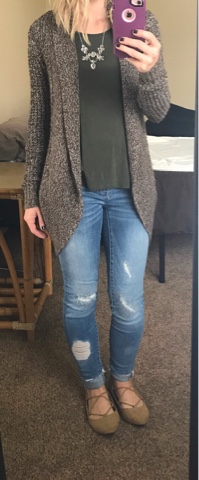 I also found this brown cardigan for $4. I don't have anything brown like this, so I thought it would be nice to have in my cardigan collection. I paired it up with the olive green top.

I always feel like my closet is lacking color, so I bought this rust orange color cardigan. It's the same as my grey H&M cardigan that I wear all the time, so I knew I would like it. It was only $3.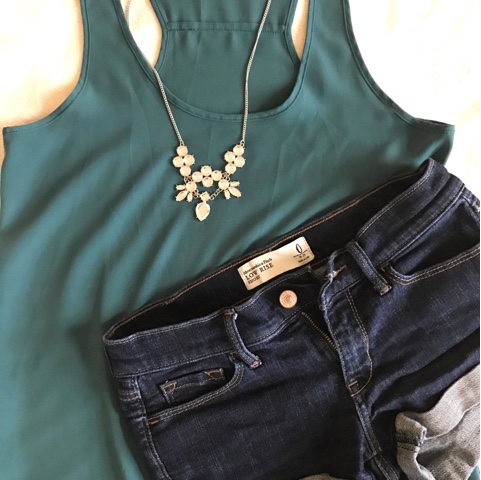 I'm always looking for cute shorts, so I was excited when I found these Abercrombie jean shorts for only $5. With the hot Las Vegas summers, I knew I would be needing more shorts. I also love the statement necklace I found for $2.99. I love how simple it is and how you can wear it with any look to dress it up.
I can't wait to incorporate these items into my everyday looks!
Happy thrift shopping!