I've been so bored with my work clothes lately. I sometimes miss getting to dress up nice and wear lots of different outfits. I love to dress casually, but sometimes it gets boring. That's why this week I decided to challenge myself to step up my casual style by simply adding a couple accessories and styling my outfits a bit differently. Some of the little tweaks that I made with my outfit was simply tucking my shirt in a little and cuffing my pants. I also tried to accessorize my outfits with some kind of necklace to make them look a little more fun.
Here are my looks from the week…
Monday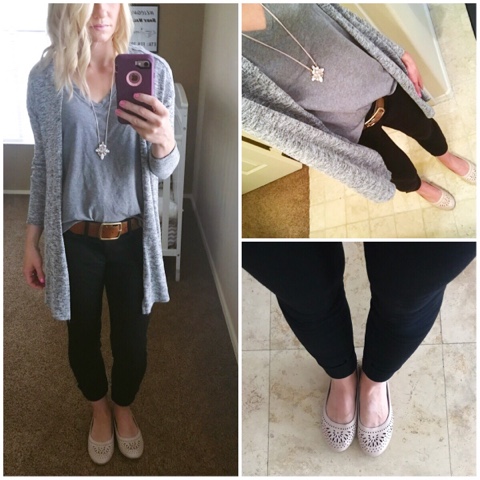 Grey Tee- Zappos
Black Jeggings- TJ Maxx
Shoes- Burlington Coat Factory
Cardigan- H&M
Tuesday
Wednesday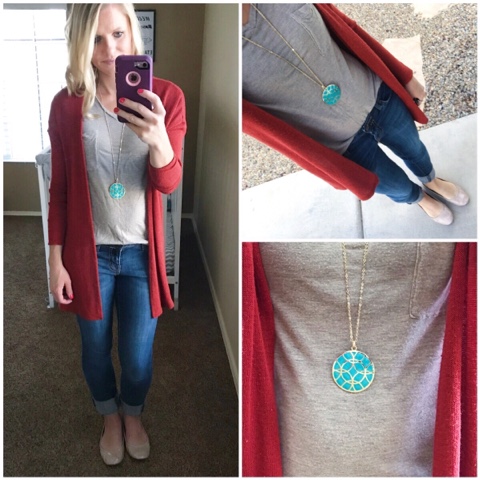 Top- Target
Jeans- Meijer
Cardigan- Savers
Necklace- Nordstrom Rack
Shoes- Target
Happy Friday everyone!! Have a wonderful weekend!!