Did you know that May is one of my favorite months? I have so many great memories of the month of May. There are flowers blooming, great weather, Mother's Day, Memorial Day, my wedding anniversary is in May… what's not to love about May? That's why today I wanted to share a look that would be perfect for any event you do this month, featuring one of my favorite dresses that I bought last Spring.
I found this adorable striped swing dress last spring at Nordstrom Rack. (original post
here
) I just love how lightweight and flowy this dress is. My favorite way to wear it is to layer it with my denim jacket. I swear this jacket goes with everything and I wear it all the time. I accessorized the look with my cognac purse and wedge sandals. I love accessorizing with cognac, especially with black and white stripes. People used to tell me that you can't mix brown with black, but I think that's such a silly fashion rule. Cognac is the perfect shade of brown to mix up with your black and white.
Here is the look. Oh yeah… did I mention that it was really windy the day I took these pictures? Even though it was hard to get good pictures with the wind, it did make for some fun photos.
*This post contains affiliate links which means by clicking on and/or making a purchase through a link, I will receive a small commission. Thank you for your support.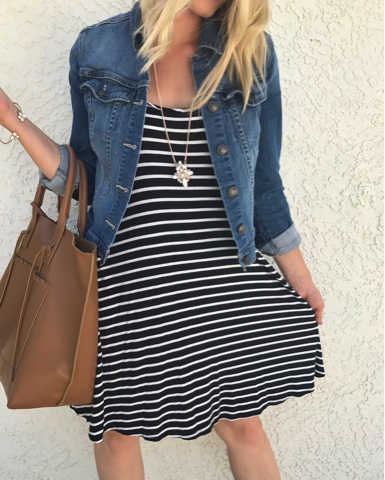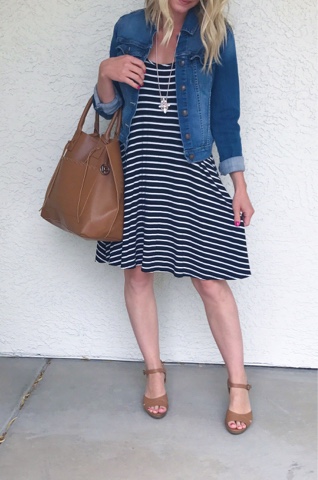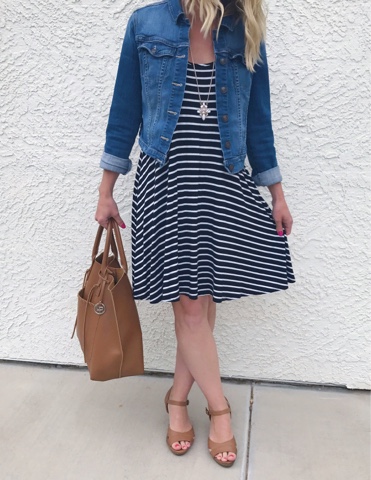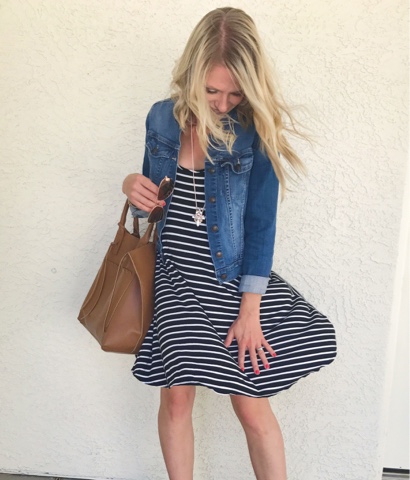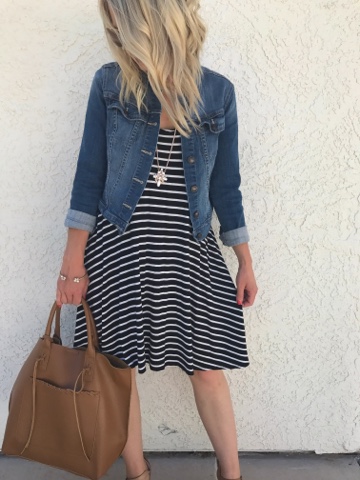 Shop my closet
I hope you have a great rest of your week!