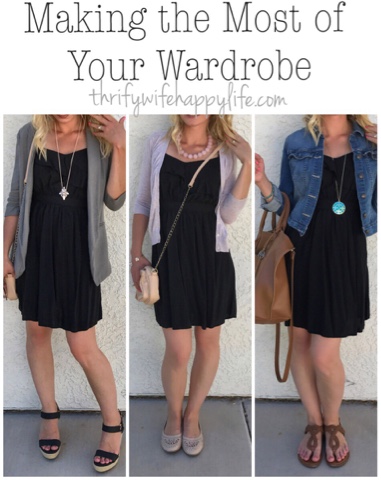 I feel like out of all my closet staple pieces, nothing compares to a little black dress. You just can never go wrong with it. I have a ton of LBD's in my closet. Some are dressier and some are more casual. I am more likely to hang on to a black dress for years if I like it. The main reason I like black is that I can wear it over and over again in new ways each time. It's hard to get sick of a black dress.
For today's posts, I picked out an older black sundress that I've had in my closet for a while. (similar
here
) It's from Target and I've always liked the style of this dress. It's fitted at the waist and has ruffles at the top.
Here are 3 easy ways to style this LBD.
*This post contains affiliate links which means by clicking on and/or making a purchase through a link I will receive a small commission. Thank you for your support.
For the first look, I dressed it up with my grey blazer and black wedge sandals. To accessorize I wore my blush purse and blush necklace.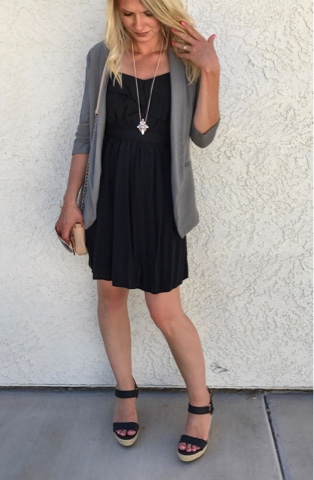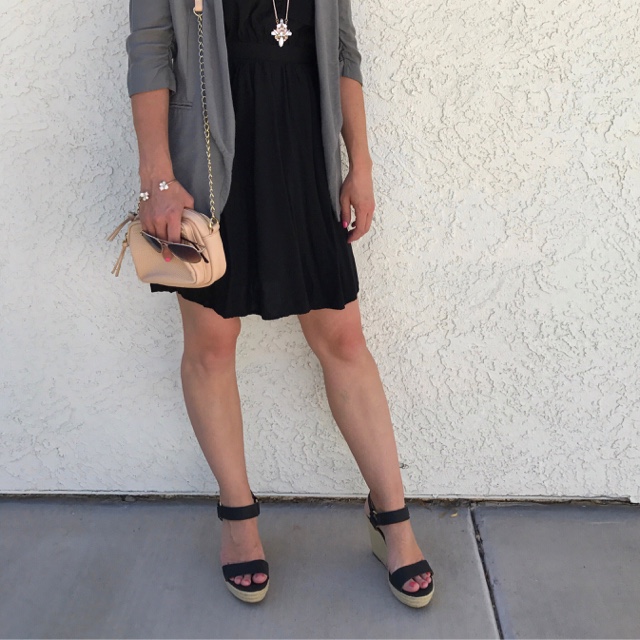 This next look is a perfect summer work look for me. I wore my tan sweater and blush flats, then accessorized with the same blush purse as above and a pink bead necklace.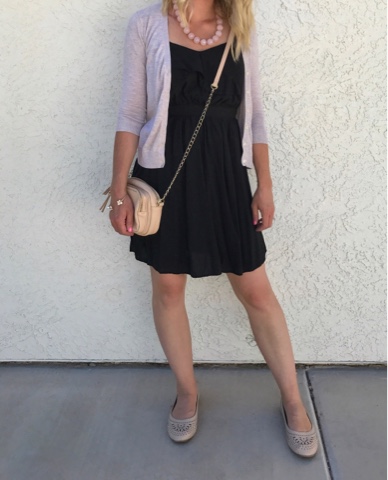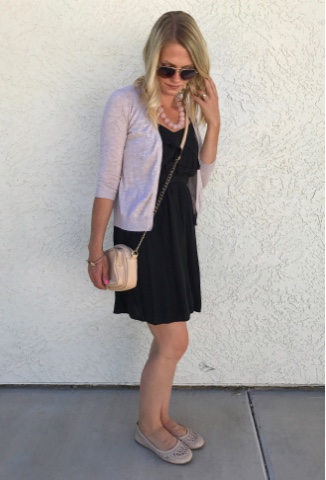 Sweater-
Old Navy (
similar
) ||
Purse-
same as above ||
Shoes-
Burlington Coat Factory (
similar
) ||
Necklace-
Target (
similar
)
This last look is my go-to weekend look. It's perfect to wear anywhere we go on the weekends. I wore my denim jacket with my cognac braided sandals then accessorized with my favorite turquoise pendant necklace and cognac purse.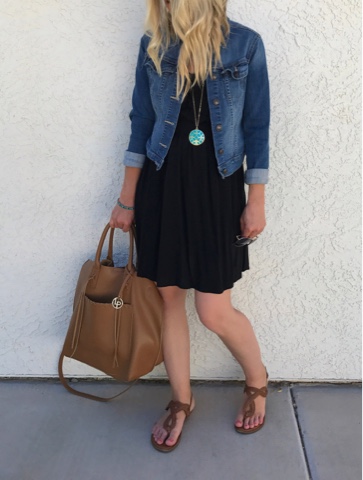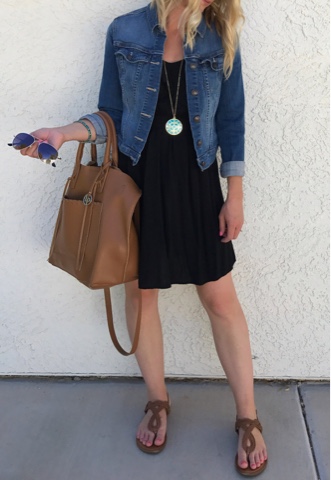 Denim Jacket-
Meijer (
similar
) ||
Purse-
Last Call Neiman Marcus (
exact
) ||
Shoes-
Target (
exact
) ||
Necklace-
Nordstrom Rack (
similar
)
Below I picked out 8 black sundresses that I am loving right now. They are all under $25! You can't go wrong with that!