One thing that I always hear people say to me is that they wish they could be more stylish. When I googled the definition of "stylish" it says that it is to be "fashionably elegant and sophisticated" or to be "neat, confident and skillful". To me, being stylish means that you can create an outfit and make it into a look. I feel like once you can do that you will feel confident, sophisticated and elegant. I think that most people are overthinking their outfits. It's not hard to put together a polished look. I know that it can be confusing when you are always seeing new trends, but really you just need to stick to the basics and work with what you have.
For today's "my closet" post, I recreated a look similar to many of the pins you will find on my Pinterest boards. It's a very simple look. I pulled my gray T-shirt, an older black blazer from Forever 21, a pair of LC Lauren Conrad jeans that I bought on clearance 4 years ago, my old BCBG black pumps that I bought when I was still in college, a thrifted statement necklace and my black satchel purse. I love this look, because it's so simple, yet it's stylish enough to wear out on a date with my husband or to a blogger event. I could also wear it with booties or flats to dress it down a bit.
*This post contains affiliate links, which means by clicking on and/or making a purchase through a link, I will receive a small commission with no extra cost to you. Thank you for your support!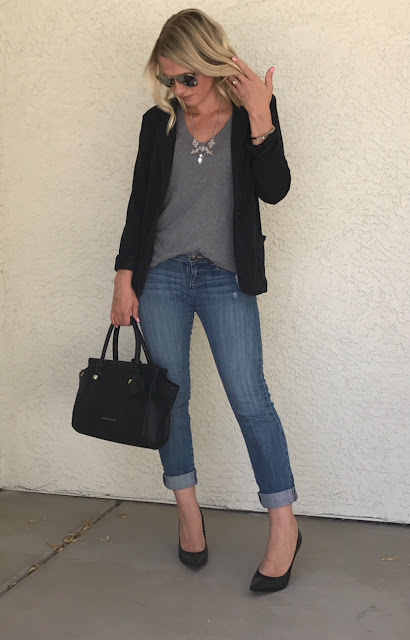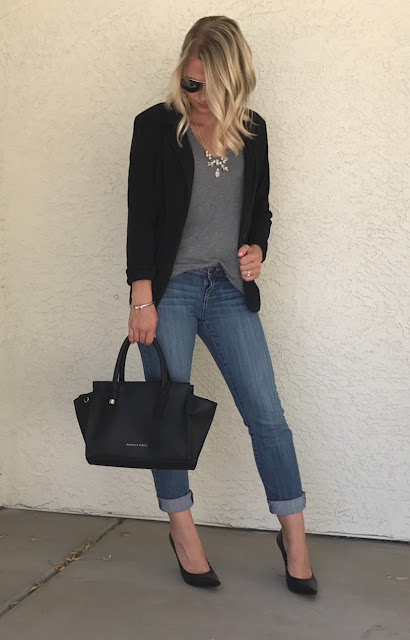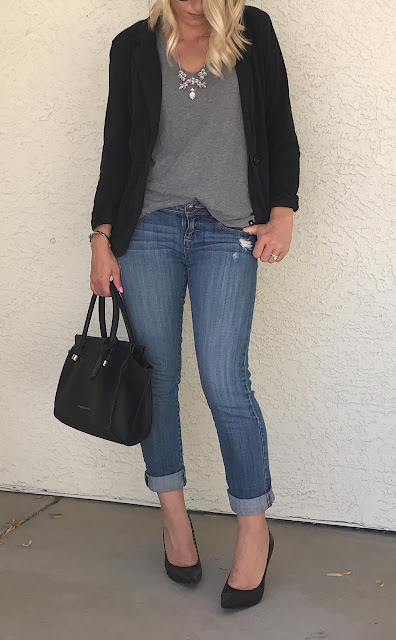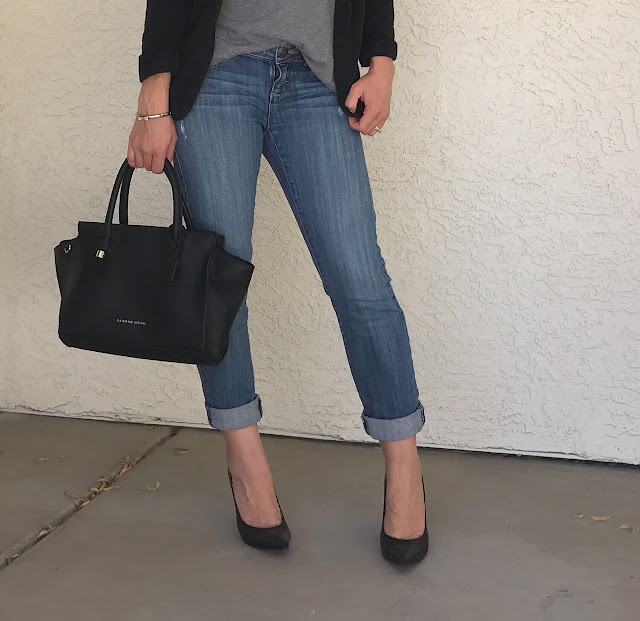 Shop my closet
This weekend, I challenge you to be more stylish with your wardrobe. Try to think outside of how you usually wear your clothes and make sure that you feel confident, sophisticated and elegant before you walk out the door.