Hi everyone! I feel like I've been so busy lately, but you probably can't tell by the number of blog posts I've been putting out. I feel like I have so much that I want to share, including all my favorite fall outfits. This time of the year, I am always inspired more with my wardrobe. I love it when the weather starts to cool down and I can start layering again. I have so many new clothes that I've purchased in the last 2 months, plus I've been working with some of my old wardrobe pieces and reinventing them.
For today's blog post, I'm sharing one of my favorite fall looks. It's a mix of new and old. I bought a couple items at Old Navy last month for my birthday. I'm obsessing over leopard right now, so I picked out this leopard scarf that is the perfect fall accessory. I also bought this long t-shirt at Old Navy. I like how it fits and it's perfect to wear with scarfs. My jeans are old, but I've been into making my old jeans new again by adding a distressed look to them. (I promise to have a how-to post on that soon!) These were a pair of jeans that I was debating getting rid of until I reinvented them and now I've been wearing them all the time. My boots are from last fall. I find ankle boots to be much more practical in the fall, instead of tall riding boots. Don't get me wrong, I love my tall boots, but they do make my legs hot, especially when the temperatures warm up in the afternoons. My sunglasses are from my glassesshop.com post that I did back in July (post
HERE
). I love the style of them with the cat-eye frames, which are super popular this fall. My purse is also from last fall. It's from Last Call Neiman Marcus and unfortunately, they sold out of this style bag, but I did link some similar options because everyone has been asking me about it.
*This post contains affiliate links, which means by clicking on and/or making a purchase through a link, I will receive a small commission. Thank you for your support!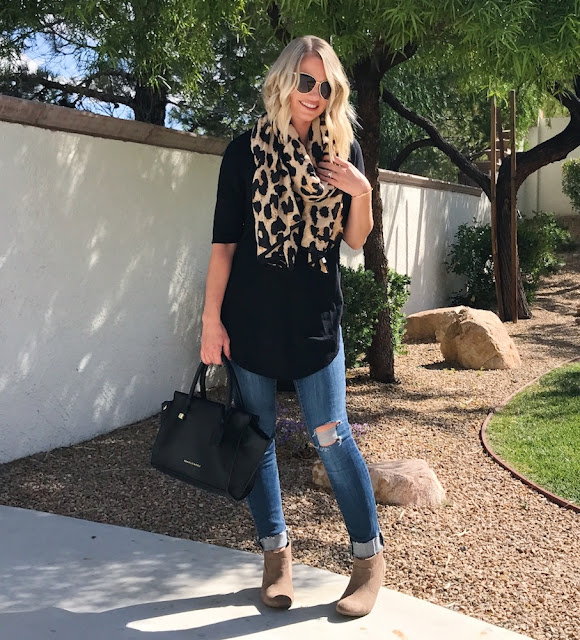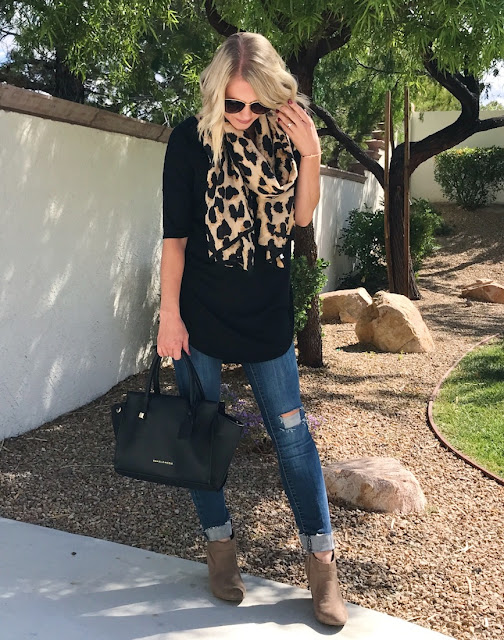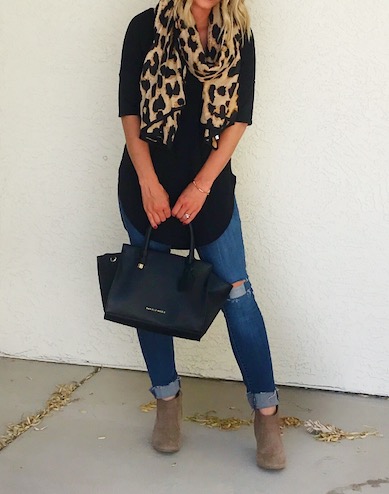 What are your favorite styles for this fall?