I know that I've been sharing a lot of
PinkBlush
clothes lately, but I really can't help myself. I love having the opportunity to share brands that I love with all of you, and PinkBlush is just one of those brands. Everything I have from them fits me perfectly. I also wanted to share a variety of clothes that they sell. They honestly have something for everyone.
When I came across this
black cold shoulder tunic
, I knew that I had to have it. Black has always been my favorite color to wear. I always say that it looks great on everyone because it does! I love how this top has a trendy look to it with the cold shoulders, but it's not too trendy where it might go out of style too soon. I also love that it's a flowy tunic. With my first pregnancy, I barely bought any maternity clothes. I just wore long tunics and tops that would go over my belly. I'm always thinking about a second pregnancy when I pick out my clothes and this top will be perfect to wear again one day when it's time for another baby.
When it comes to accessories, I have been obsessing over gold lately. I've always worn silver jewelry with black, but I just love the way the gold pops against the black.
This post is part of a collaboration with PinkBlush. All opinions are 100% my own.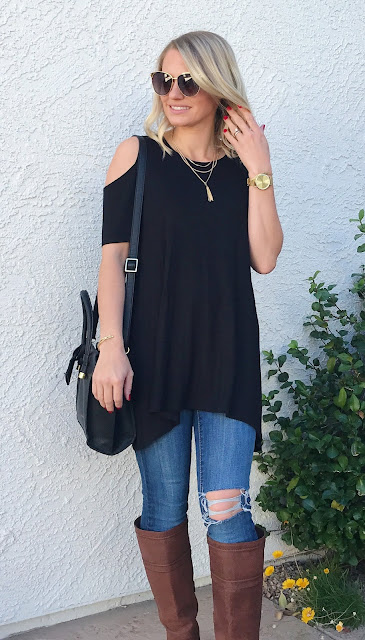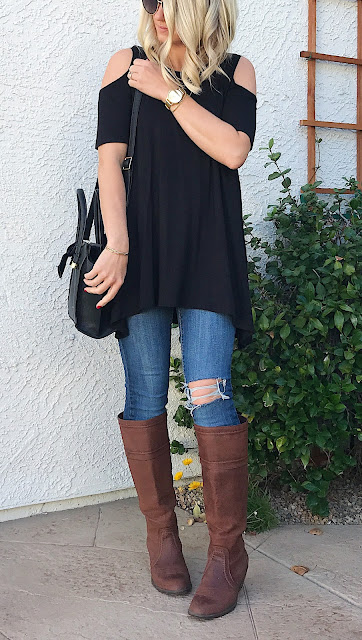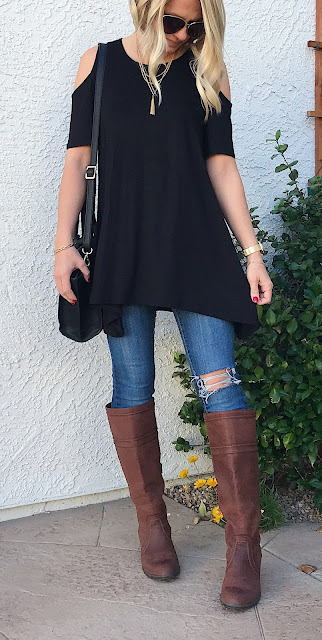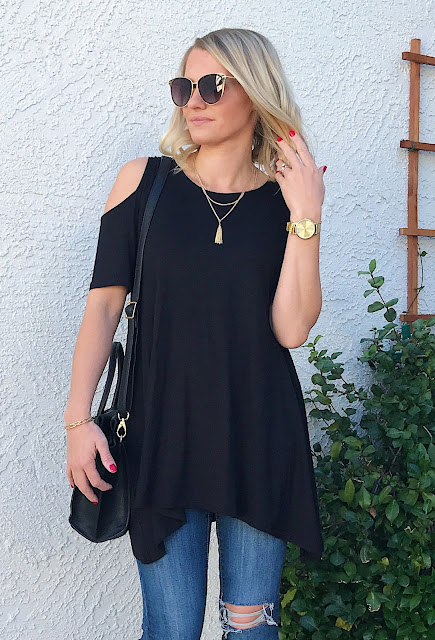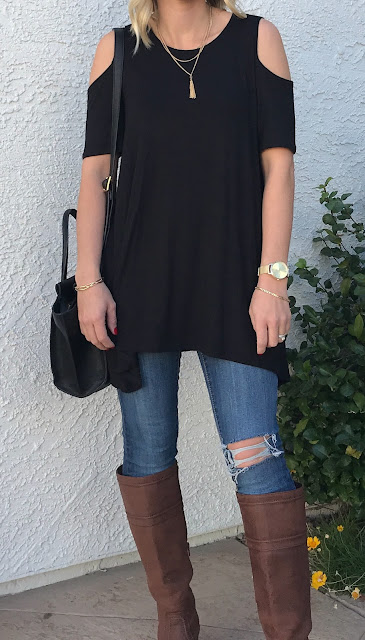 I'm going to California this weekend and I know that I'm going to be wearing this outfit!