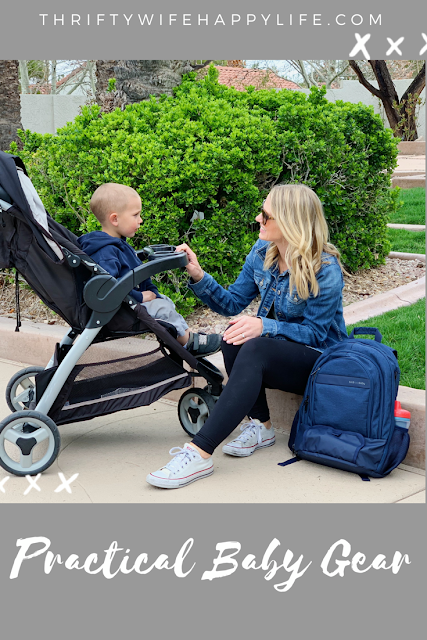 When it comes to buying baby/kid gear, I'd like to think that I'm a minimalist. I try to stick to only the necessities. When I made my baby registry back when I was pregnant with Jack, I tried to keep it to only the things that I would absolutely need. One item that I struggled with finding was a diaper bag. The diaper bag was the one item on our baby registry that caused a fight between my husband and me.

I wanted something practical, but I also wanted something that was cute that I could carry around. I completely forgot that my husband was going to be staying home with Jack half the week while I was working and he might want to use a diaper bag too. When we got the "cute" diaper bag in the mail as a gift my husband saw it and immediately vetoed it. His argument was that he was not going to carry around a "girly looking purse" diaper bag. Anyway, I ended up finding a simple black over the shoulder "gender-neutral" diaper bag for us to share. It worked fine and I carried it for about the first 6 weeks, then I just decided to throw everything in my purse when we went out, but we still used the black bag as his school diaper bag.
*This post is part of a collaboration with Birdrock Baby. All opinions are 100% my own. This post also contains affiliate links, which means by clicking on and/or making a purchase through a link, I will earn a commission for this blog. Thank you for your support!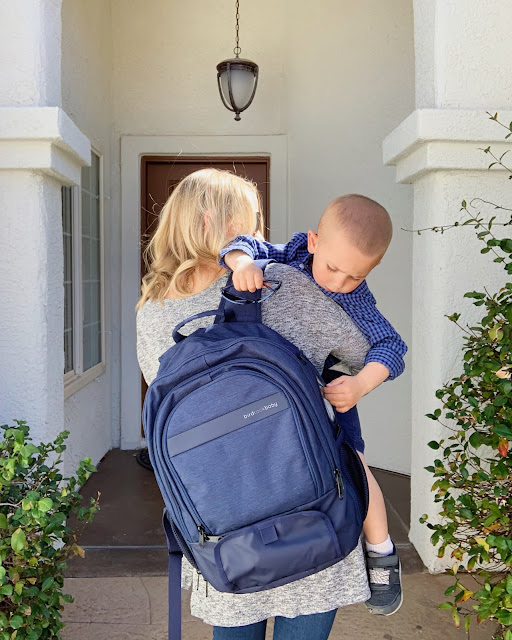 Since I rarely used our diaper bag, I forgot how useful a diaper bag can be. It makes me wish that I had my
diaper bag
from
BirdRock Baby
sooner. This backpack style diaper bag has been so useful. It is spacious and has a spot for everything. I don't know what I would do without it when we travel. I'm able to pack all Jack's supplies and also keep my things in it. This diaper bag has thought of everything. It even has a charger in it for your phone. Did I mention that it's gender neutral? There should be no arguments about dad not wanting to carry it.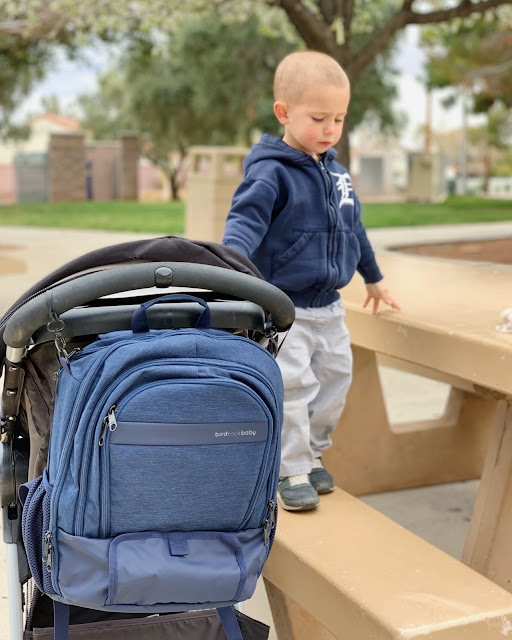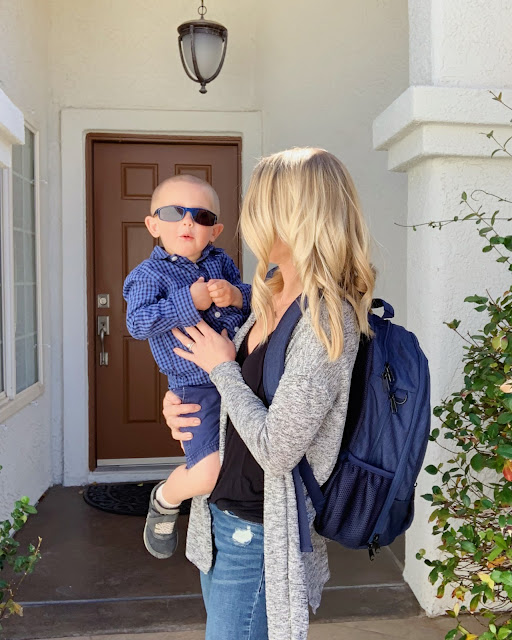 Birdrock Baby is one of those small business that I love sharing, because they sell quality affordable baby products at a low price. Plus they give back. For every purchase you make from Birdrock Baby, they will donate a day's worth of food for a child in need. Check them out on their website (HERE) or you can also find them on Amazon (HERE), which is perfect if you are putting together an Amazon Baby Registry!!