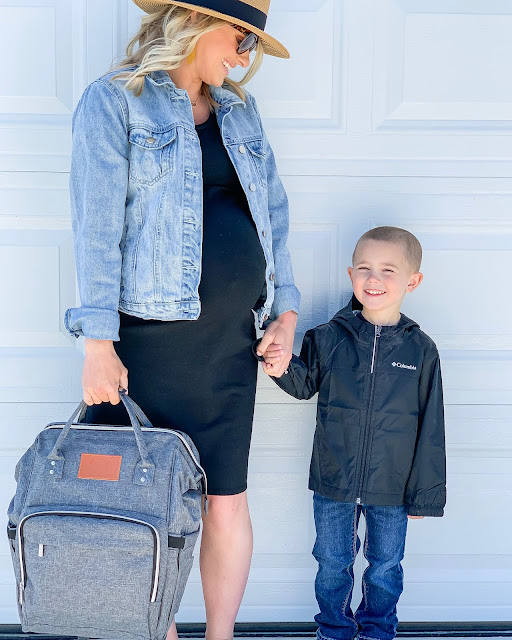 I guess you can say I've become quite the connoisseur of diaper bags over the last 4 years and the funny thing is I rarely used them when Jack was a baby.  I've tried out all sorts of bags, but I always ended up just throwing everything into one of my big purses.  The problem with that is it made it really hard for me to find everything I needed.  It also created a big mess in my purse with burp cloths, bottles, and all the other random things that ended up in there.
*This blog post is part of a collaboration with KeaBabies.  I was gifted this diaper bag in exchange for my honest review.  All opinions are 100% my own.  This post also includes affiliate links.  Thank you for your support. 
Now that I'm getting ready to have baby #2, I feel like my purse is not going to cut it this time around.  I want something that is big enough to hold everything I need but also doesn't feel overloaded.  I want something that is practical and functional but still has some style to it. That's why I was so excited to be gifted with this cute
diaper backpack
from
KeaBabies
. It seems to have everything I'm looking for in a diaper bag. Plus it's sold at an affordable price, which of course I love!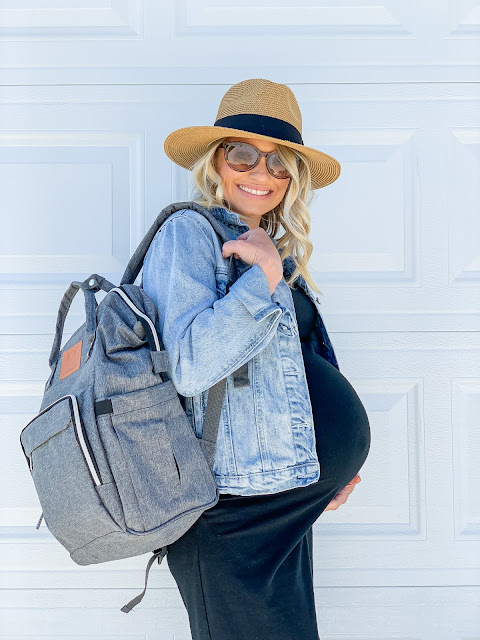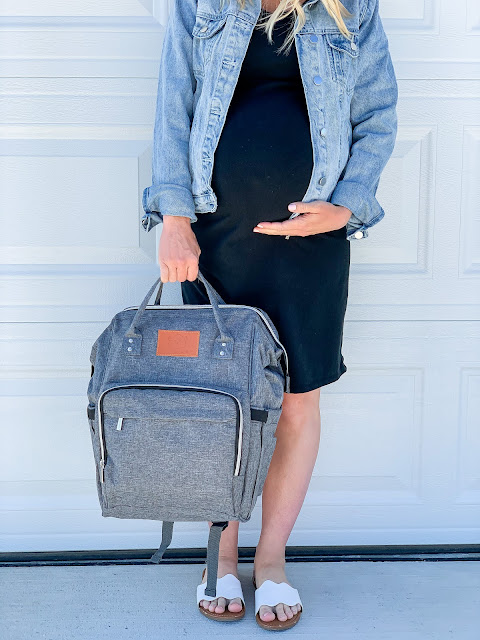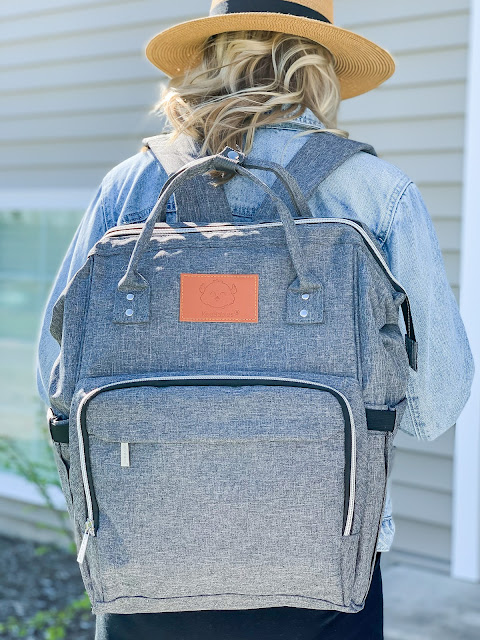 One thing that I really like about this bag is how nice and roomy it is.  It kind of reminds me of Mary Poppin's carpet bag that she pulls a lamp and plant out of, that's how deep it is.  There is plenty of space to throw in all my baby supplies and even room for mom supplies as well.  Inside the main compartment, there are pockets to easily help you organize and it comes with a changing mat.  In front of the bag, there is a pocket with spots for bottles, which is always nice to keep the bottles separated from the rest of the bag.  You never know when there might be a spill or leak.  There is also an easy to access pocket in the back, so if you need to grab some items real fast you can without having to dig through the top.  What I like most about this bag is that it's a backpack.  After having an over the shoulder bag, I've learned that the best diaper bags are the ones you wear on your back.  Being hands-free as a mom is extremely important, especially as a mom of 2 or more.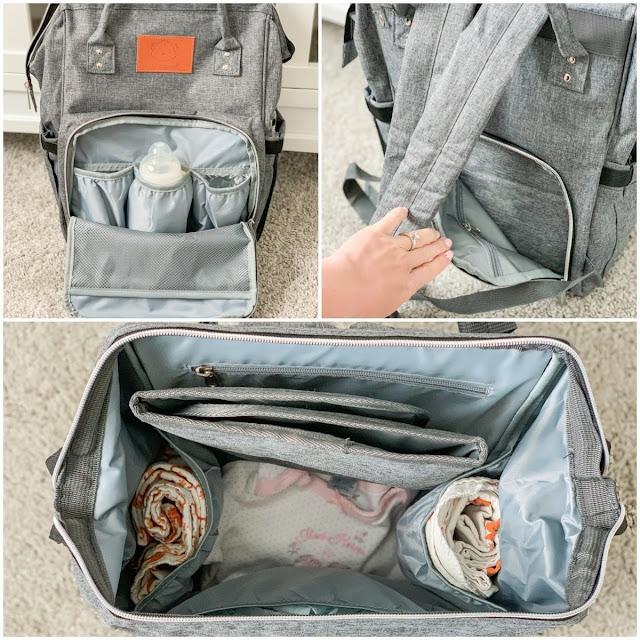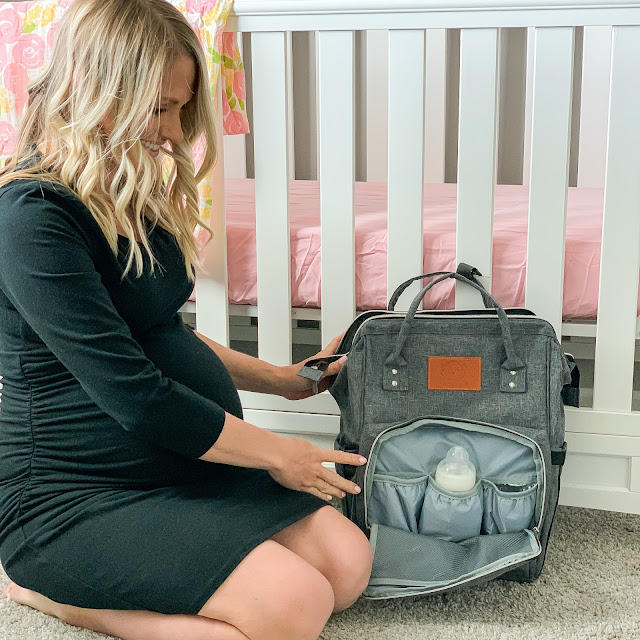 It's been a while since I've had a baby, and I've been feeling a little underprepared lately.  When you are a parent, every day is an adventure and I know that this backpack diaper bag will keep me organized and be able to tackle anything that parenting 2 kids throw my way.
I'm excited to share that over on my Instagram I am hosting a giveaway with KeaBabies.  One of you can win this diaper bag yourself!! It's very easy to enter.  All you have to do is head over to my Instagram page (
HERE
).  Follow me
@thriftywifehappylife
and
@keababies
.  Like my photo and tag some of your mama friends in the comments and that's it!  The giveaway ends on May15th at 8pm EST.  I will be announcing the winner by May 17th.  Even if you don't win, I still have a discount code for all of you to use.  Use the code:
KEA-THRIFTY10
to get 10% off your purchase, plus free shipping!
One last thing, KeaBabies also has a Facebook group (
HERE
).  It's a community of moms who support each other through pregnancy and beyond.  I've recently joined and found it a great place to chat with other moms, ask questions, and learn about other great KeaBabie products. I hope to see you there!
Katie🤍
Like the post? Be sure to pin it!!