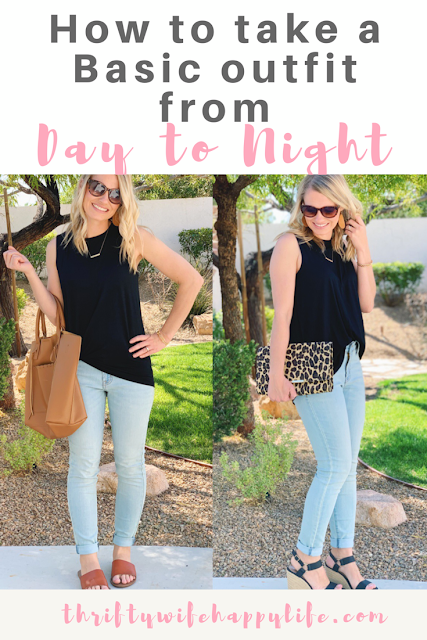 I don't know about you, but I've always felt that there are 2 different ways to dress for the day and night. I've also been known to overthink them both, that's why today I'm sharing 2 looks, wearing the same exact base outfit. This base outfit is so simple, it's just a black tank top, jeans with a necklace and earrings. All I did was switch out my shoes and purse to take this look from day to night.
*This post contains affiliate links, which means by clicking on and/or making a purchase through a link will result in a commission for this blog. Thank you for your support!
Day Look
During the day I like to stay casual and comfortable. I typically wear flat shoes and carry a large tote purse to keep all my toddler gear in. I love wearing simple tank tops and t-shirts because you can always change them up by the way you style them. For this day look, I knotted my top at the bottom.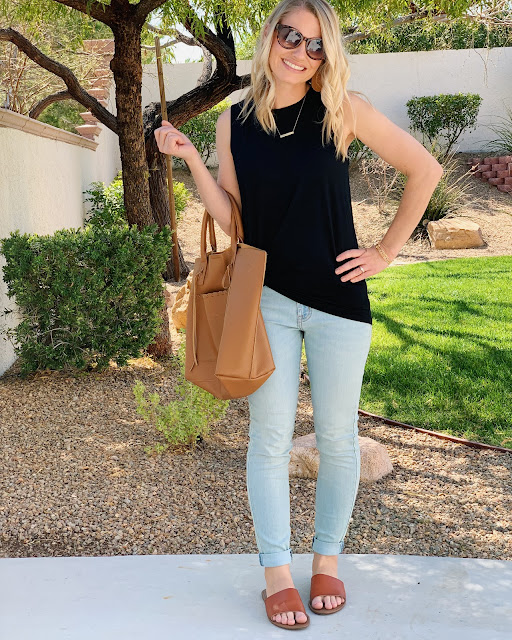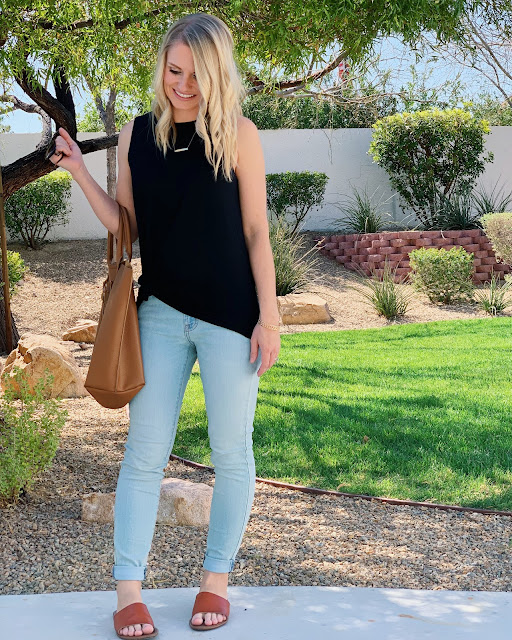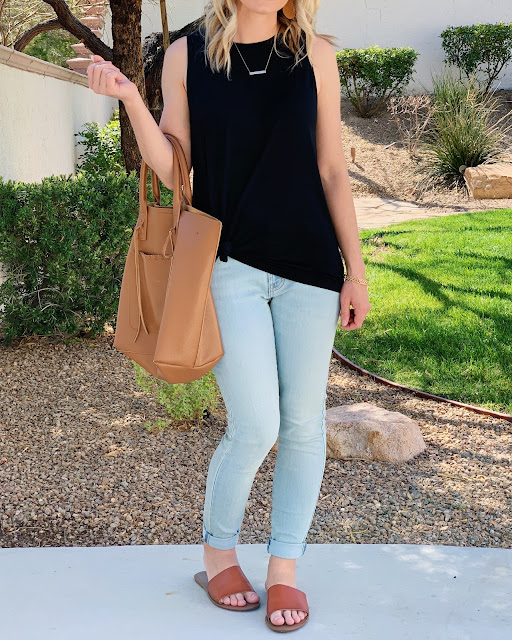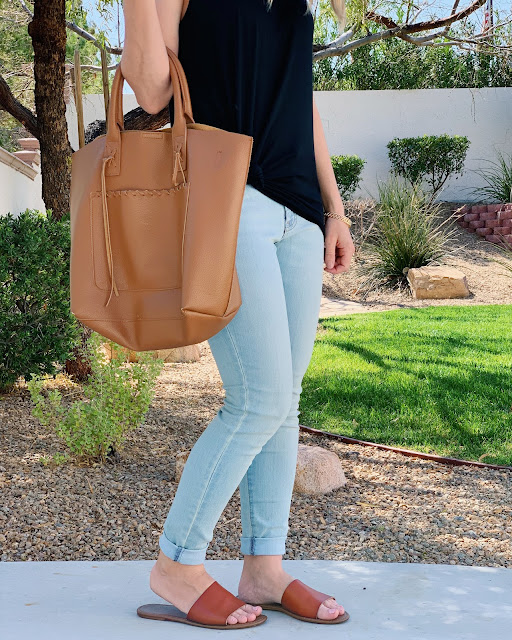 Shop my look
Shoes- Kohls (
exact
)
Necklace- Nordstrom (
exact
)
Earrings- Esty (
exact
)
Purse- Last Call Neiman Marcus (
similar
)
Night Look
I always feel like the night has a dressier feel. I like to put on a pair of heels or wedge shoes. I'm 5'1 so I always like to add a little height when I can. I also like to ditch my big mom purse whenever I have the chance to get out without my little guy. My go-to, kid-free purse is my leopard clutch. Leopard is always a great statement accessory.