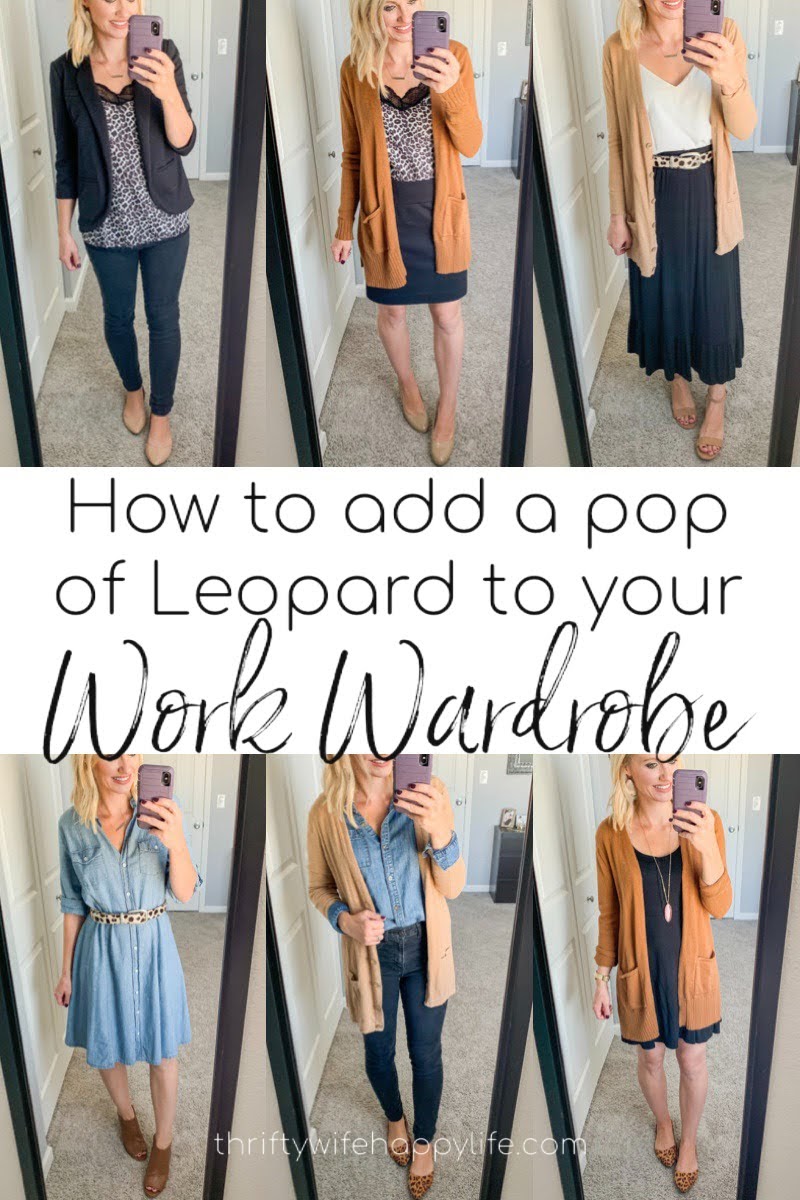 Leopard print is a trend that isn't going away any time soon.  I've been wearing leopard print ever since college.  It's always been a fun way for me to liven up my wardrobe.  I don't consider myself to be a super trending person.  I like to stick to the basics and not take too big of a fashion risk.  That's why when I wear leopard print, I like to wear it in small doses. Instead of allowing it to take over my entire outfit, I like to add subtle pops of it into my favorite neutral outfits.
I've had some requests to continue to put together work outfits, specifically teacher outfits.  And since the thing I miss most about working is putting together daily outfits for work, this shouldn't be a problem for me.  That's why today I wanted to share 3 different ways that you can add a pop of leopard into your everyday work wardrobe.
*This post contains affiliate links, which means by clicking on a link and making a purchase, I will earn a commission for this blog.  Thank you for your support!
Leopard Camisoles
Leopard camisoles seem to be everywhere this fall.  They are so great to add a layer over.  I love that you can wear a leopard cami to work, but it can also be styled for a night out as well.  It's a great versatile piece.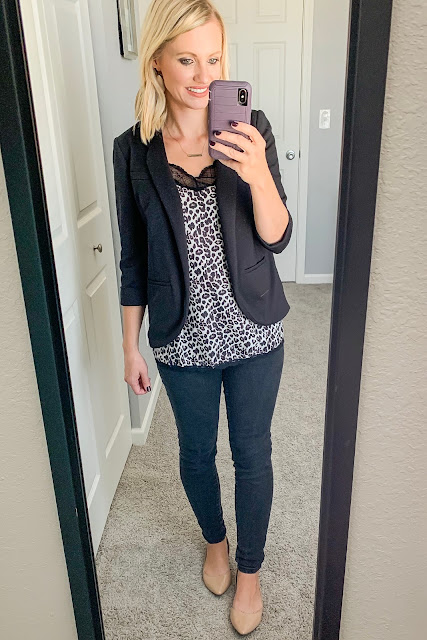 Leopard Shoes
If you follow me on Instagram, you know I have a deep love for leopard flats.  I have 2 pairs… loafers and pointed ballet flats.  I love wearing a simple neutral outfit and adding the pop of leopard with my shoes.  It's always my go-to!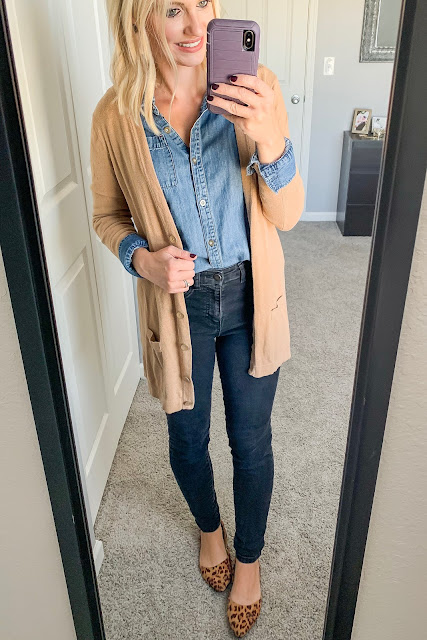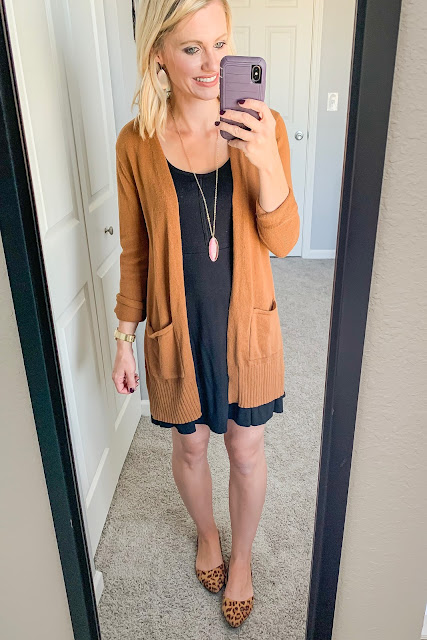 Leopard Belt
A leopard belt is the other accessory that I love when I want to wear some leopard print.  My belt is more of an animal print with the black spots, but it always adds the perfect about of print to the look I'm wearing.  This belt is actually straight from my mom's closet from the '90s.  She had given me a bunch of belts years ago when cleaning out her closet and they have been some of my favorite accessories.  This one is my favorite belt at the moment.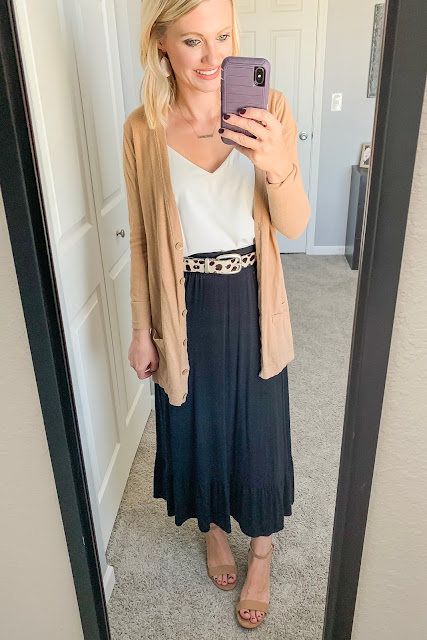 Hopefully, that gave you a few ideas on how to add a pop of leopard print to your work wardrobe!  For more ideas on how you can wear leopard print, you can follow me on Instagram (HERE) for everyday inspiration.
Have you embraced the leopard and animal print trend in your wardrobe?