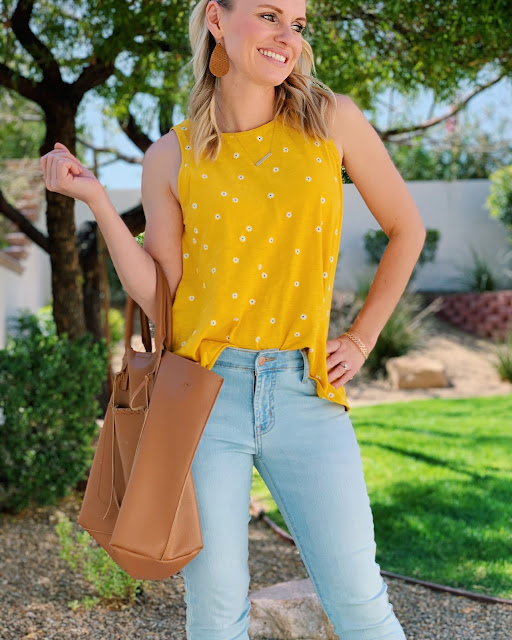 I have some exciting news that I've been dying to share with you guys. I can't share all the details right now, but what I want to tell you today is that this school year will be my last year working as a preschool teacher. I'm retiring, well sort of. I don't think you can officially retire when you have little kids at home. Basically, I won't be a full time working mom anymore. This has been something that my husband and I have been planning for a long time and with his recent upgrade to captain this year, it just seems like the perfect time for me to quit my job. It's no secret that I've been struggling for a while to balance work with being a wife, mother and also a blogger. I'm very thankful that I'm able to have this opportunity to stop working at this point in my life and not have to make any major scarifies financially. I'm hoping that I will be able to focus more of my attention on my family. I want to be a better wife and mom. I also hope that I can spend more time on my blog. As Jack gets older, I have been really struggling to find time for blogging, so I'm so excited that I will have more time to put into that.
Without having a job with a dress code, this will definitely give me the opportunity to have more fun with my wardrobe. I can't complain too much about my current work dress code, because it's pretty casual, but I look forward to wearing open-toed shoes, distressed jeans and best of all… leggings whenever I want. I'm just looking forward to not having anyone tell me how to dress. Even though I will not have a job to get dressed for, I'm still going to want to get ready every day and have a fun cute outfit to wear, even if I'm just hanging around the house. I have a feeling that I will really be embracing the momiform.
Today I want to share the perfect spring momiform. I found this look for under $20 at
Old Navy
last weekend. I've been loving anything and everything yellow, so when I saw this yellow daisy print
tank top
for only $5, I had to have it. I've also been loving light washed denim. These
jeans
were on sale for only $15. I love the rise on them and I also like that they are a light weight material which is perfect for the spring. This is the type of outfit I hope to wear more often. Scroll down for all the outfit details.
*This post contains affiliate links, which means by clicking on and/or making a purchase through a link, I will make a commission for this blog. Thank you for your support!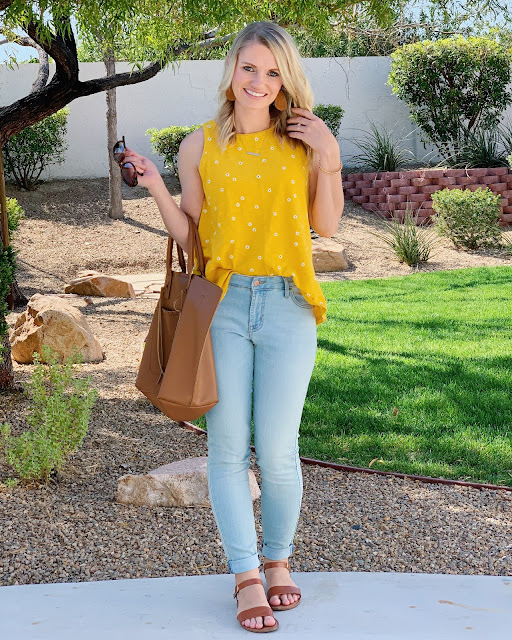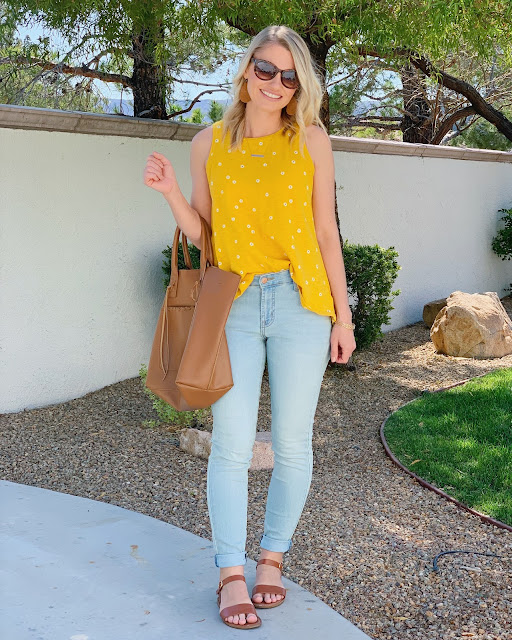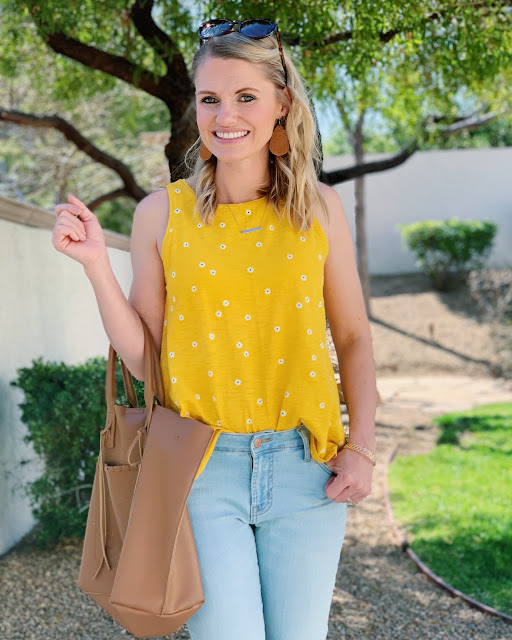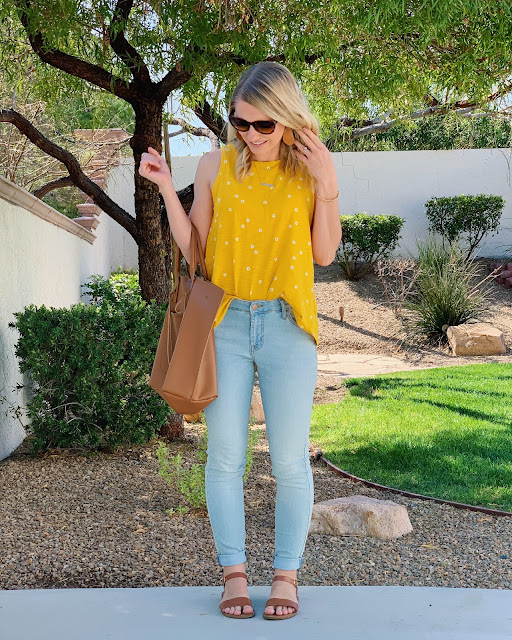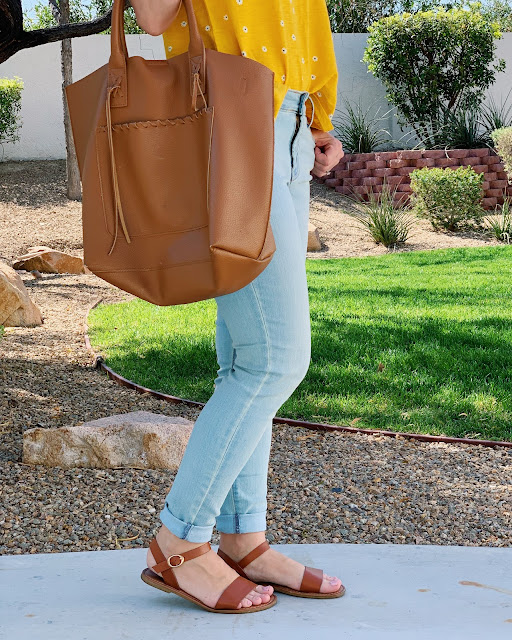 Shop my closet
Top- Old Navy (exact)
Jeans- Old Navy (exact)
Purse- Last Call Neiman Marcus (similar)
Sandals- Burlington Coat Factory (similar)
Necklace- Nordstrom (exact)
Earrings- Etsy (exact)