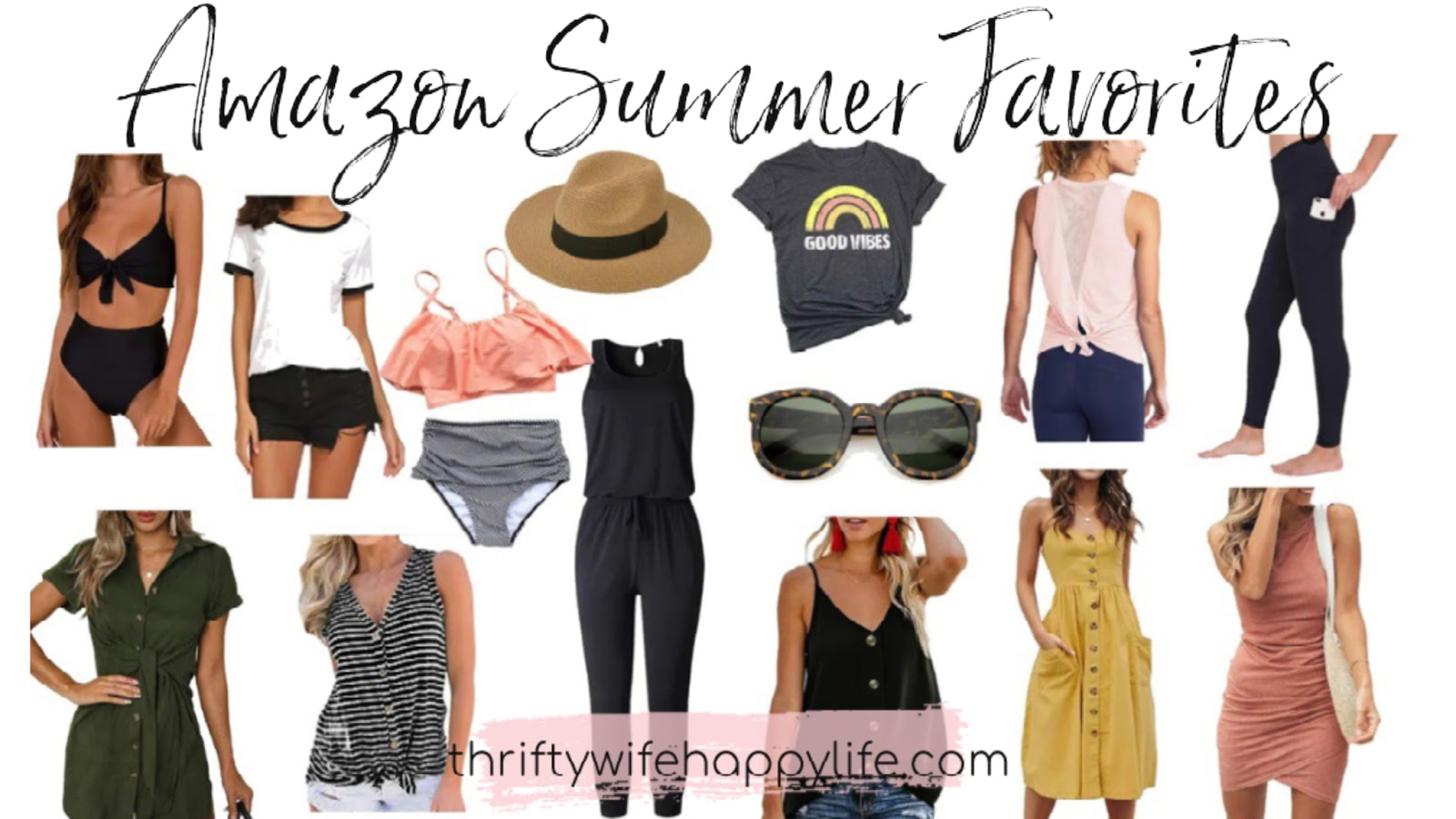 Bathing suit || White Tee || Hat || Good Vibes Tee || Active Wear top || Leggings 
Shirt Dress || Button front tank || Bathing suit || Jumpsuit || Button front cami || Button front dress || Fitted Tank dress

This summer I have been doing a lot of Amazon shopping.  To be honest, I'm not sure why I don't do more shopping on Amazon.  I feel like in the past I have overlooked Amazon so many time when looking for affordable clothes and accessories, but the more I shop online, the more I love fall in love with Amazon.  Who doesn't love 2-day free shipping (with a Prime membership) + easy free returns?  In case you haven't heard, Amazon Prime Day starts Monday, July, 15-16.  For 48 hours Amazon will be offering amazing deals throughout their site to all Prime members.  If you are not currently a Prime member, now is the time to take advantage of your one-month free subscription!!
In honor of Amazon Prime Day, I felt like today would be a great day to share all my Amazon summer favorites.  These are all the things that I have and I'm currently loving, plus I've also added the items that I'm eyeing and /or have in my Amazon cart at the moment.  I call that my "eyeing and buying" section.  Fashion brands will be having up to 15% off!!

You can follow along with me on the LiketoKnow.it app (follow thriftywifehappyhappy) to see what Amazon deals I find.