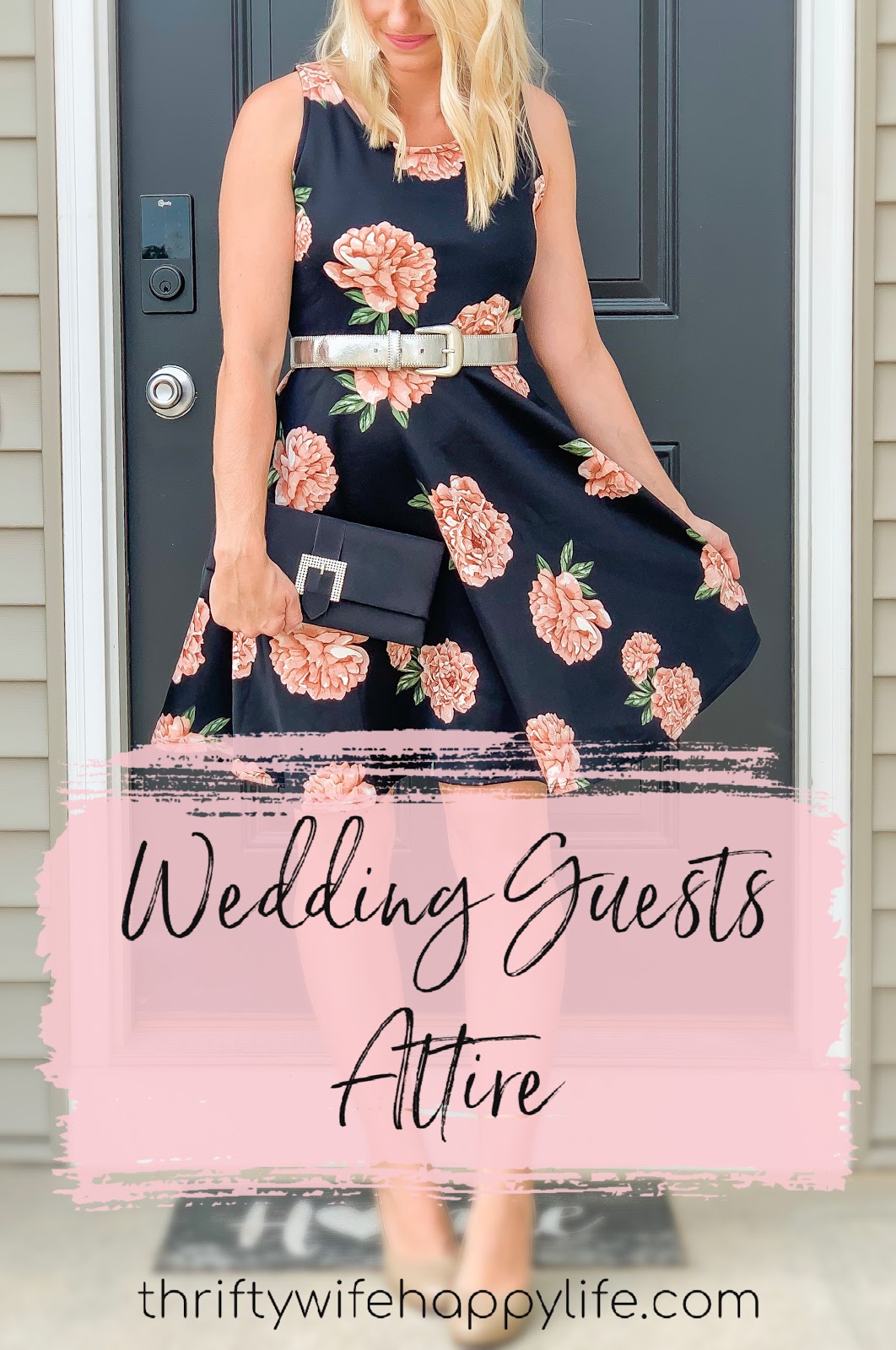 There was a time in my 20's when my summer weekends were filled with weddings, bridal showers, and bachelorette parties.  I was booked from March to November, but as I entered my 30's the wedding events started to slow down.  I remember a time when I felt overwhelmed about the number of dresses I was going to have to buy to get me through the wedding season.  Nowadays I feel like I have too many wedding guest dresses and not enough weddings to attend.
I get excited when I have the opportunity to dress up for a special event like a wedding.  Even though I've been out of the wedding attending a game for a while, I don't think much has changed about the attire.  Of course, the wedding attire will change depending on the type of wedding you are attending, but I find that it's best to play it safe and stick to a simple fit and flare cocktail dress.  I find this style of dress to work for almost any type of wedding you attend, it's all about how you style it.
I was recently gifted this floral fit and flare dress from Agnes & Dora as part of a recent collaboration I am doing with them.  I immediately knew that I wanted to wear this to an upcoming wedding this fall.  It has everything I love in a wedding guest dress.  A fit and flare dress is always flattering, effortless and simple to put together.  I styled this dress below with my silver belt, my metallic leather earrings, my go-to black wedding clutch, and my nude pumps.  If the wedding I was attending was on a beach, I'd probably opt for sandals or wedges.  If the wedding was super casual, I might wear flats depending on the location, but overall this look would work at almost every wedding I've attended. 
*This post contains affiliate links, which means by clicking on and/or making a purchase through a link, I will earn a commission for this blog.  Thank you for your support! 
If you like this dress you can shop it at Agnes & Dora using my code 15XTHRIFTYWIFEHAPPYLIFE to get 15% off your purchase.  Not only will you find the perfect fit and flare dresses, but you will also find a wide range of women's clothes that will make you feel effortlessly stylish in your own skin.  That is the message at Agnes & Dora and it's one I like to pass along.  I'm all about feeling empowered through fashion!