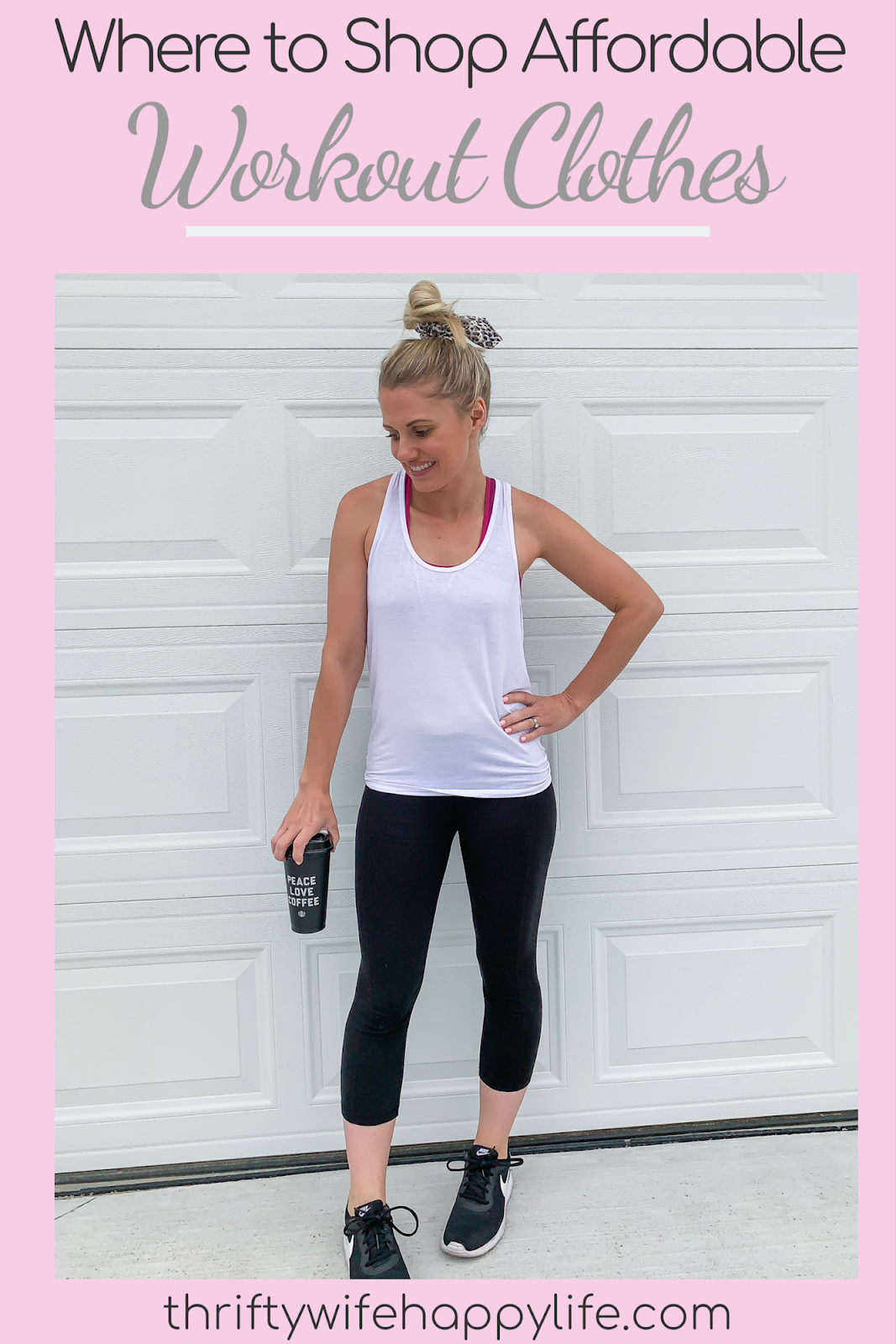 Top || Leggings || Shoes || Sports Bra || Hair Tie
It's always been a struggle for me to find time to work out.  With a full-time job and a toddler at home, it was always really hard for me to find time to exercise.  I'd try to fit in a quick workout, but I was usually just too exhausted from work and I had too many things to get done at home.  Even on the weekends, I felt like there was no time for exercise.  I didn't want to take any time away from my family.  Besides a walk, I had not done a real workout since way before Jack was born.  (I'm sad to admit that because he is 3.)
I always told myself that if I didn't work full time, I would defiantly find time to work out and that's just what I've done.  Without a full-time job, I really have no more excuses.  I've made working out a part of my daily routine, whether it's the weekend or weekday, I try to get it done.  No, I'm not working out at a gym, I'm not taking classes and I didn't join a fitness challenge group online.  To be honest, I don't think you need to spend any extra money to start a healthy fitness routine.  I'm simply working out on my own at home.  There is really no secret to my exercise routine.  I just try to dedicate 20-40 minutes a day to some sort of workout.  I have about 5 or 6 different workout DVD's that I rotate through.  I bought these videos years ago, so it's good that they are getting used again.  I also use YouTube.  YouTube is a great resource for free workout videos.  There are a ton of great workout routines you can test out and see what you like best. Currently, I've been using PopSugar Fitness on YouTube.  I've found a lot of great workouts through that. Best of all you don't need much equipment.  I just have 5 lb hand weights and a yoga mat.
Just because I'm not at the gym working out, doesn't mean that I don't want to look cute.  I still spend a fair amount of my day in my workout clothes.  That's why I've been trying to add a couple of extra workout outfits to my wardrobe, especially since the last time I bought workout clothes was before Jack came along.  I like to have a couple of cute tops, plus a few pairs of leggings and a few sports bras to rotate through.  Plus one good pair of tennis shoes to wear, even though I do most of my exercises barefoot in my living room.
*This post contains affiliate links, which means by clicking on and/or making a purchase through a link, I will earn a commission for this blog.  Thank you for your support!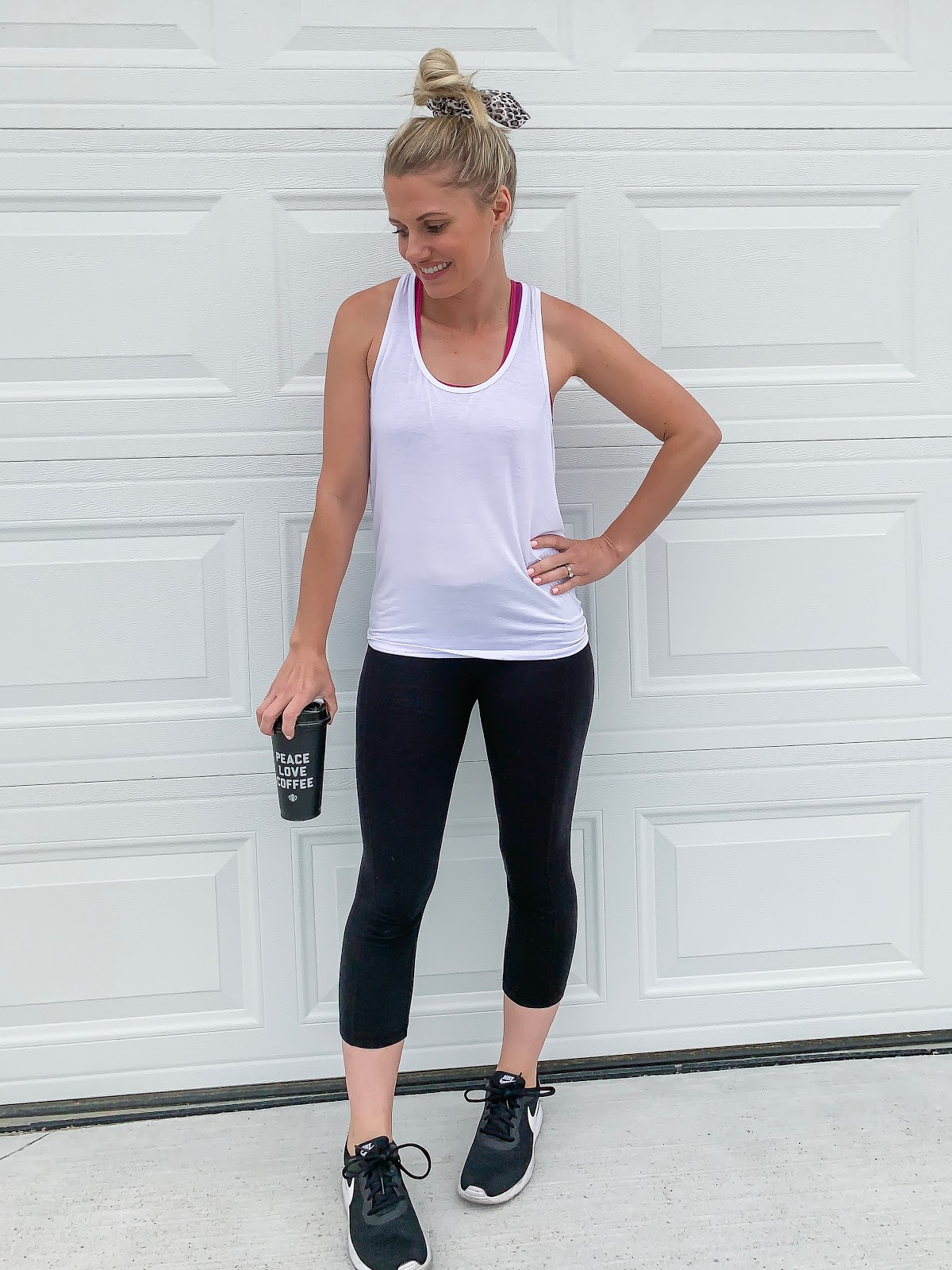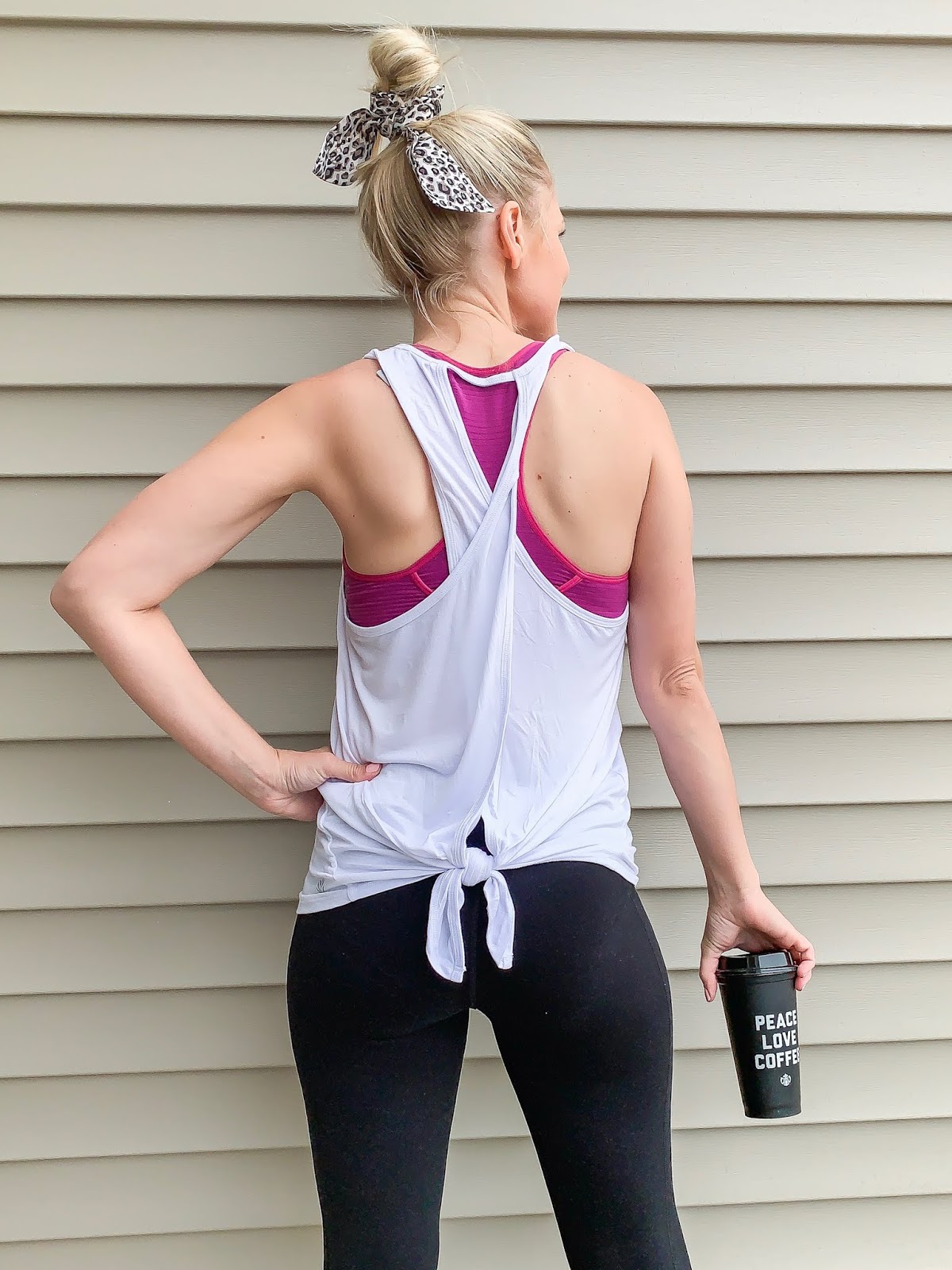 I don't think good workout clothes need to be expensive.  There are lots of places to buy affordable, quality workout clothes.  Here is a list of places where I buy my affordable workout wear.