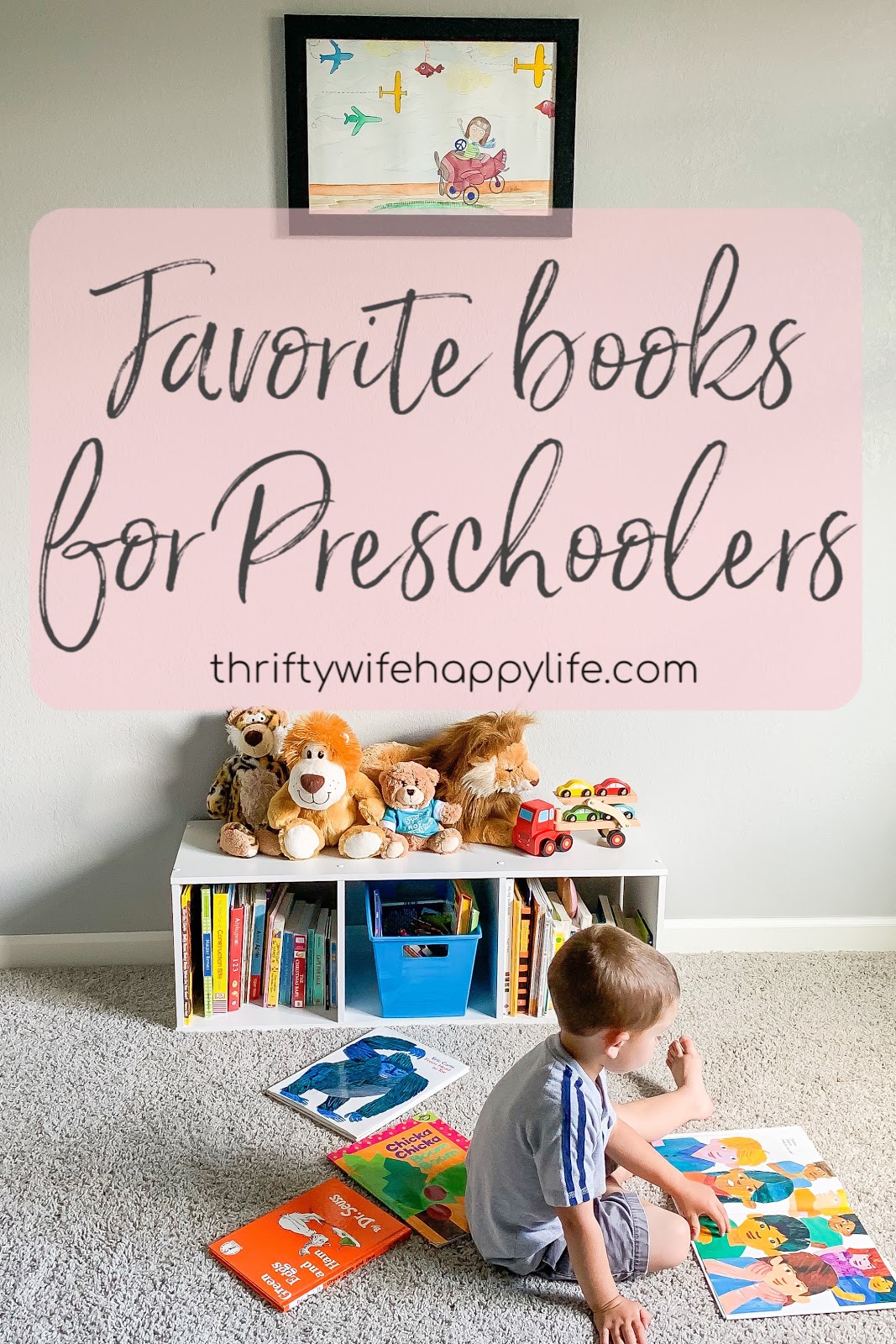 It's back-to-school time, and I've always loved this time of the year.  This is the first year in a long time that I am not busy getting my classroom ready for the new school year.  I always loved teaching preschool.  It's such an important stepping stone in a child's education.  This year instead of taking on a classroom of 20 preschoolers, I get to focus on one preschooler, my little guy.  Jack is at that preschool age where he is loving learning.  Well, I guess he's always loved learning, but now he is really eager to learn new things and explore.  One of his favorite activities at the moment is reading.  We read together all the time.  I can never turn him down when he asks me to read to him.
Reading is one of the easiest and most important activities that you can do with your child.  Just looking through a book together for 20 minutes a day will do so much for a child.  Today I want to share my 10 favorite books for preschoolers.  These are the books that my students always sat through and my own child loves to read on repeat.  I'm a big fan of all the classics along with a few modern favorites.
*This post contains affiliate links, which means by clicking on and/or making a purchase through a link I will make a commission for this blog.  Thank you for your support!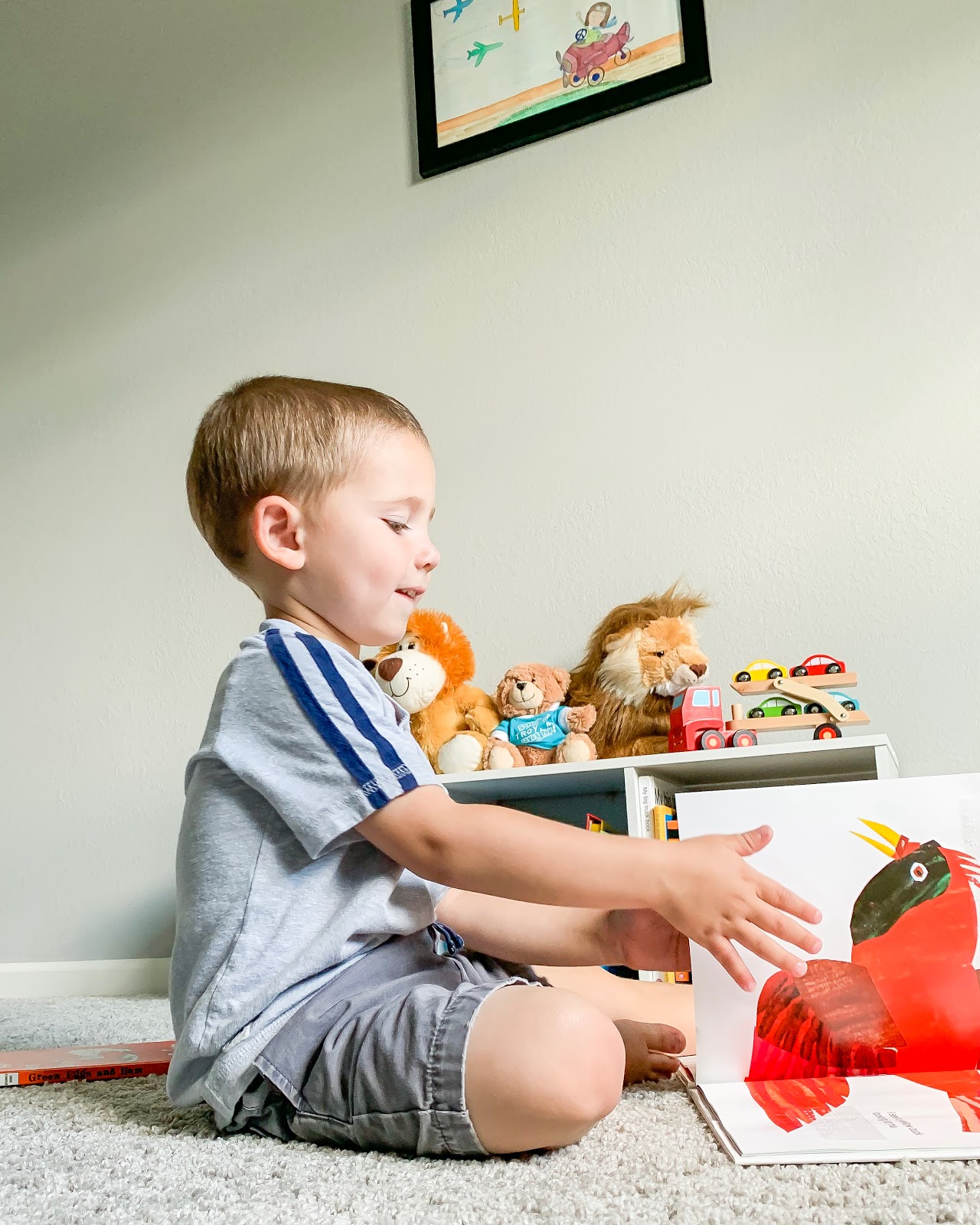 This story is the perfect book to have your preschooler read back to you.  The colorful pictures and repetitive text will help your child recognize new words and learn their colors.
As a teacher, this was always my favorite story to read to my preschoolers.  This story is very relatable to young children and will help remind them to use their words when they want something from adults.
This is a classic story with a fun rhyme.  It always keeps the children's attention and there are tons of extension activities that you can do with this book involving the alphabet.
This story is very cute and as a teacher, I used it to teach kindness and acceptance.  It shows that sometimes people are different, and that's okay.
Besides this story being a cute classic children's book, you can also use it to introduce science ideas, like a metamorphosis.  Also, I always like to use it to talk about healthy food options/.
This book is currently on repeat at our house.  Who can resist the rhyming story of Green Eggs and Ham?  Besides rhyming, I always like to use it as a mealtime book.  In my preschool class, we always would discuss how you don't know if you don't like a new food until you try it.
This story is always a wonderful way to talk about sharing.  It teaches kindness and the importance of friendship.
Pete the Cat has to be one of my favorite preschool book characters.  He is always so relaxed and happy.  Everything is alright with Pete the Cat.  That's why this book is perfect for my son, who enjoys order and when things go wrong he has a meltdown.
The How Do Dinosaur's book series is always a favorite.  There are so many great social-emotional lessons that children can learn from these books.
I heard this book first at storytime at the library and I loved it.  It's another great dinosaur/ social-emotional book.  It teaches friendship and caring.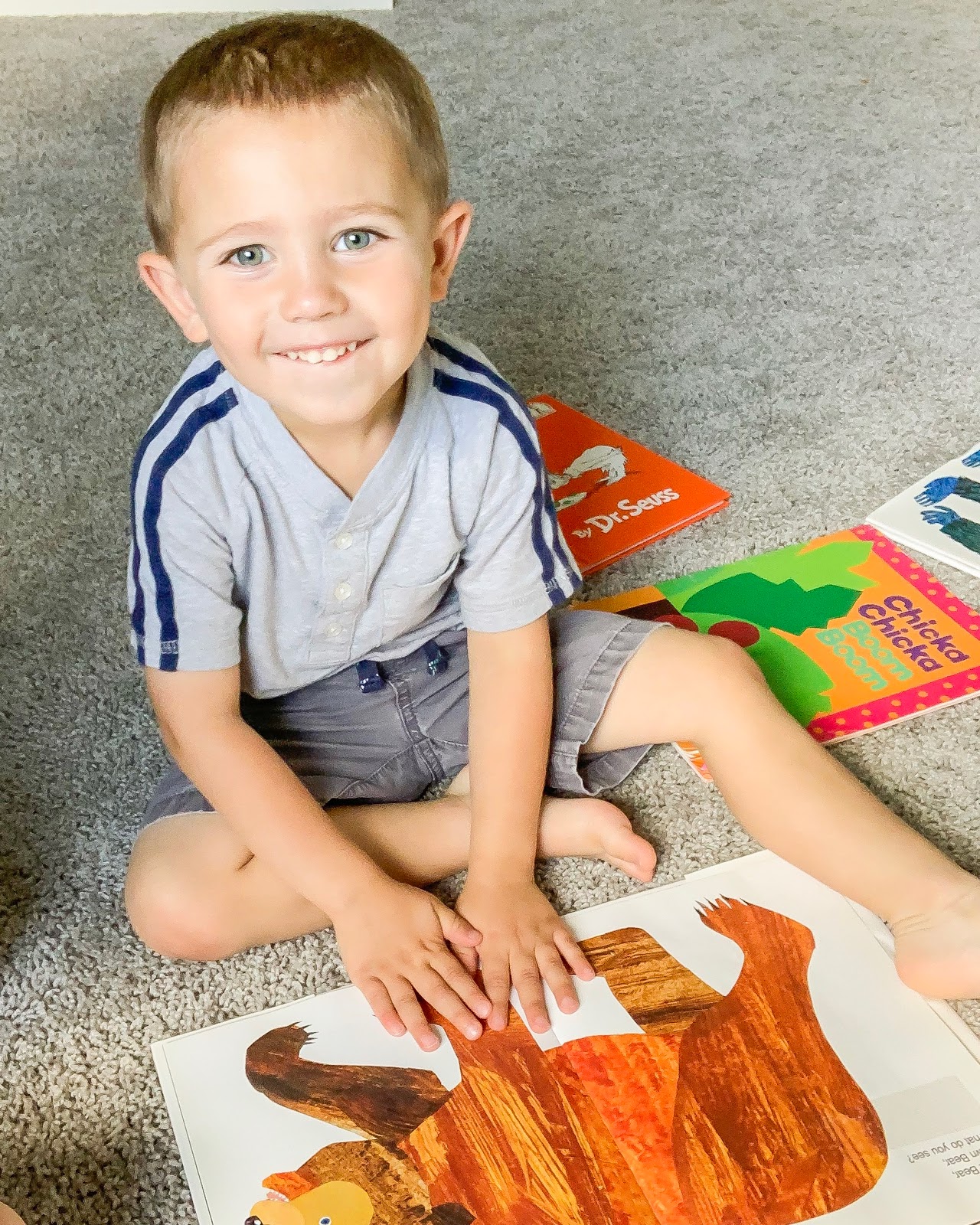 Do you have these books in your child's library?  What are your favorite children's books?