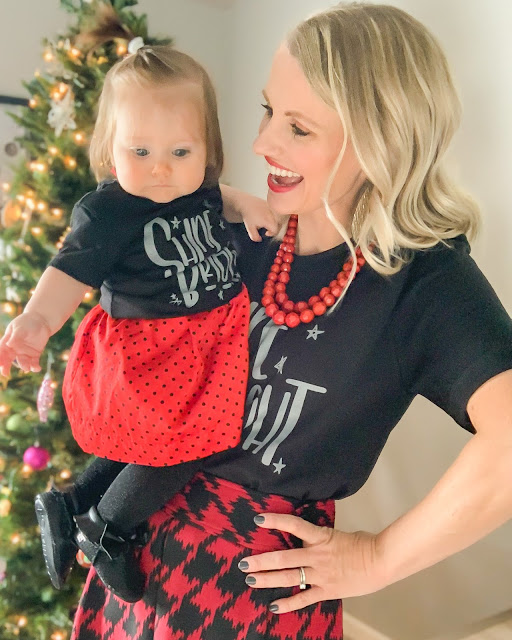 Christmas is so fun when you have little kids. Of course, you want to give them the world, but you also want them to learn that Christmas isn't all about gifts. Material items only go so far so last year when I was trying to figure out what to buy my kids for Christmas I reached out to my Instagram followers for suggestions on how to simplify the holidays and not go overboard on kid gifts. The one suggestion that really stuck with me was to give your child something they want, something they need, and something to read. I thought that was a great idea and that's why this year I wanted to break down my gift guides that way.
*This post contains affiliate links.
Something they want…
I have a 5-year-old and a 1-year-old, so of course, they want toys. I don't mind toys as long as they are educational or physical. I prefer toys that aren't going to play with for a day forgotten about shortly after Christmas. Here are a few ideas that I came up with.
Take Apart Dinosaur Set
– This toy promotes creativity and fine motor skills. You can build and take apart each dinosaur toy. It seems like a toy that can keep a busy boy like mine, busy for hours. Best for ages 3-7.
Slippery Racer Downhill Sled
– If you live in a cold climate you know that a sled is one of the best outdoor winter toys you can have. It makes a great Christmas gift and it's fun for the whole family to go sledding together.
Paint-on Magna-tile Set
– We recently got The Very Hungry Caterpillar paint-on magna-tile set and Jack enjoyed it so much. Not only is it a fun creative activity, but you can retell your favorite stories with the pictures and also use the magna-tiles to build with. It's recommended for ages 3 and up!
iPlay, iLearn Bounce Pals
– My kids each have a bounce pal and love them! They are a great toy for a playroom. They are cute and don't take up much space. They also come with a pump so they are very easy to inflate. We have the
cow
and
unicorn
. Recommended ages 18 months- 4 years.
LEGO DUPLO Dollhouse
– We love legos! They promote creative play, fine motor skills, math skills and so much more. I love this little dollhouse. Ages 2 and up!
Cra-Z-Art Magna Doodle Tavel Dooler- Magna-Doodles is a great toy to have, especially while traveling. This one is smaller, so it's the perfect gift if you plan on traveling during the holiday season.
Razor A Kick Scooter-
I always love it when my kids get gifts that they can use outside. A scooter is something that will last a while and keep your kids busy. Ages 5+.
Little Tikes Trampoline-
A trampoline can bring hours of fun, plus it gets a lot of that built-up wintertime energy out. A little trampoline like this is perfect for a basement or a playroom. Ages 36 months- 6 years.
Animal Adventure Sweet Seats-
I like to have a little quiet space for reading set up in my kid's bedrooms and I think a little animal chair like this would be so cute. Ages 18 months- 4 years.
Something they need…
Kids are always in need of something. I like to buy them something for their rooms, school, or if you live somewhere cold, you will need some winter gear. Here are a few ideas.
Something to read…
Books are always a great gift. I read with my kids every night before bed and usually a few times throughout the day. Even though we often re-read the same books over and over again, it's nice to have a variety. Here are some of our favorite books.
Don't forget to pin the post!