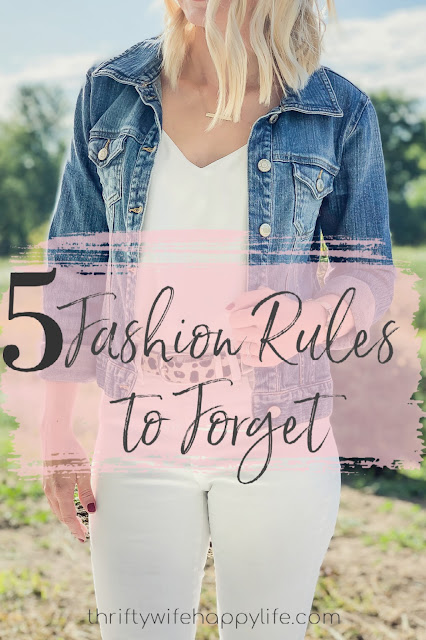 When I was growing up, I was taught fashion rules from my friends and family that have stuck with me over time. The rules that I thought once applied, really don't make sense to me anymore. Have you ever seen a fashion designer follow fashion rules? Here are 5 fashion rules that you can go ahead and forget!
*This post contains affiliate links. By clicking on a link and making a purchase, I will earn a commission for this blog. Thank you for your support!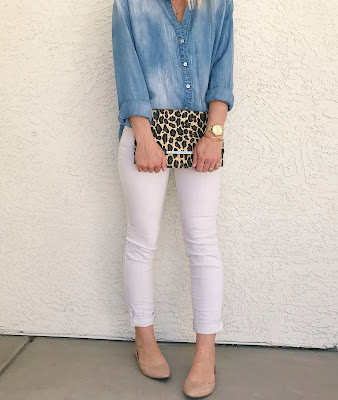 1.) You can't wear white after Labor Day
Who made up this rule? Why is white only a summer color? White pants look great with a sweater and boots. I say, if you like white, wear it.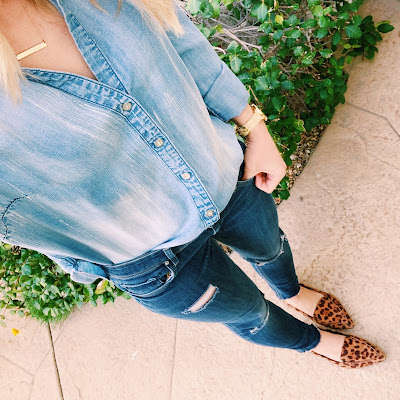 2.) You can't wear denim on denim
I was in college when I first learned what a Canadian tuxedo was. I had worn a denim jacket with jeans to a party and one of my friends said "nice Canadian tuxedo". I had no clue what that was, but it stuck with me for years. I never mixed denim together, until now. There is nothing wrong with a good "Canadian tuxedo" outfit.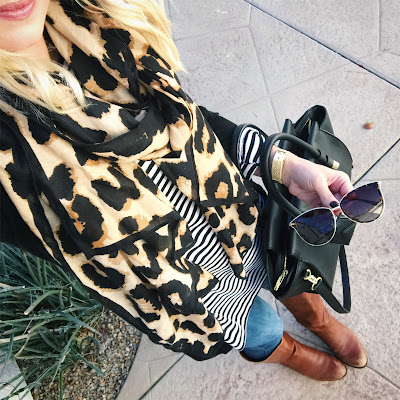 3.) You can't mix prints
This is one of the first fashion rules you learn as a child. You can't mix your prints. Well, you can mix prints. If you want to wear a striped top with leopard flats go for it. Or a plaid scarf with a striped dress!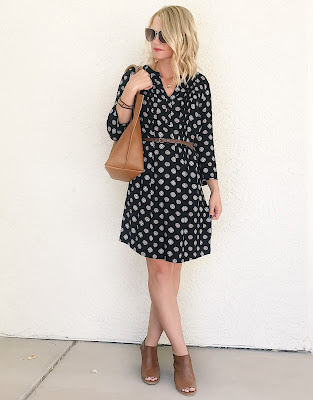 4.) You can't mix brown and black
Whoever made up this rule probably didn't have the same love for leopard print that I do. This was one of those rules I took very seriously in high school. I always made sure my belt colors matched my shoes and I would never wear brown shoes with black jeans. I'm all about mixing brown and black now.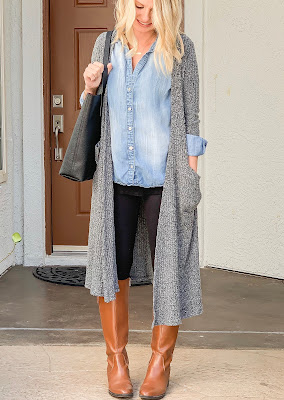 Top || Cardigan || Leggings || Purse || Boots
5.) Leggings can't be worn as pants
Leggings are pants. To me, they are a comfortable alternative to jeans. As long as leggings are worn in the correct way, I'm all about wearing leggings out of the house.